Being in control should be the motto of this decade. The world has evolved so much, that people have more and more things they adjust to their needs, rule over the material things.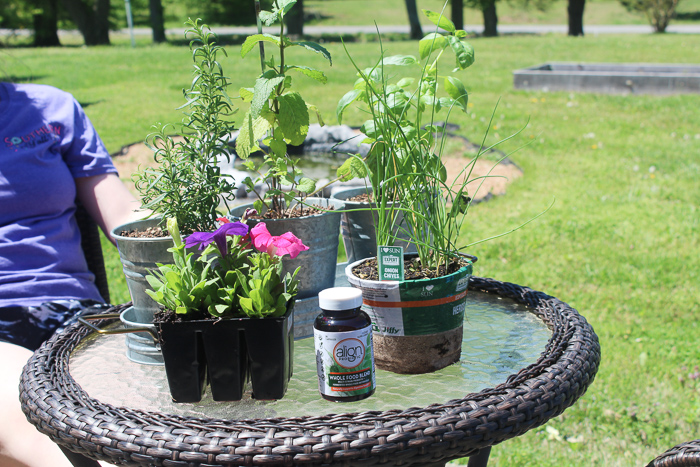 We have introduced to the first smart devices some time ago, and since then we want everything to be smart and controlled by humans, buildings included. Smart living is an ongoing trend that is here to stay for years to come and there are already ways in which you can be the king of your house and garden.
Let's find out more about the top gadgets that will help you be in control of your home and backyard.
Home Weather Station
A home weather station is an excellent gadget for people who would like to understand the environment better, both inside and outside the house. The outdoors module of the device gives you real-time information about the weather in your neighborhood, the temperature, humidity, air quality. It is highly accurate.
It is highly recommended for houses that are located in areas that face continually changing weather conditions. The gadget includes one module for outside and one for the inside of your house. When it comes to the quality of the product, it is best to read a few weather station reviews before you decide what brand of a home weather station to choose.
Garden Sensor
A garden sensor is a straightforward device to install in your backyard. All you have to do is plant it in the soil anywhere in your garden. What it will do is monitor the current environmental conditions and send this information to you via a dedicated application. The sensor is able to track the amount of light your plants are getting, moisture and the composition of the soil as well as the temperature.
The software will advise you on what kind of plants are ideal for your garden, and how to take care of them. You will get notifications reminding you to harvest or water your plants. The sensor is getting an upgrade at the moment, and the new version will also water the plants automatically.
Smart Vacuum Cleaner
In these crazy times, people live their lives at such a fast pace, they don't have the time for doing chores, and yet they still want to have a perfectly clean home. Fortunately, you can use a smart vacuum to help you stay on top of weekly cleaning.
The smart vacuum will navigate your rooms and get on cleaning your home; all it takes is one click on an application. Some more advanced vacuums even empty themselves after a cleaning session. The gadget itself is also rather small, so it will save you a lot of space.
Smart Remote
We have all faced that problem, in front of you there are three remotes and none of them can turn the TV on. It's frustrating and so unnecessary to have a separate remote for all your devices.
Fortunately, there is one remote that can rule them all, the smart one. No more stickers telling you which remote is it, no more confusion, one remote that will work on all of your devices, isn't it a great thing to have?
Garden Water Controller
Since we have to wait for a garden sensor to be able to water your plants, you might want to purchase a garden water controller as well. Smart home technology doesn't have to benefit only the inside of your house; it can help with the outside as well.
The garden water controller is attached to your taps, and it makes you no longer have to fuss, setting your sprinklers going. Your plants watered by a click on your phone. With this device, you can keep your garden beautiful all year round with little to no effort.
Sleep Monitor
Getting enough quality sleep is the basic need of your body, and you can be in control of that at your home as well. Getting your sleep pattern right is not an easy task, but it is rather not difficult with a smart sleep monitor. How does it work? It goes underneath your sheets.
Throughout the night, it monitors your sleep cycles and movements. Then you can check out the data to find out how deeply you've slept, and take control over your sleeping pattern once and for all.
The tech industry works really hard for us to be kings and queens of our houses and our gardens. Now, it is time for us to install some of the devices from the list and start taking over the control of our beloved four walls and backyard.
The devices mentioned above are either money-savers, time savers, or help you be more healthy, and we all need this type of shortcut. The pace of life is increasing, and so is our control over what we do and how we do it. Let's make our gardens and home smart!