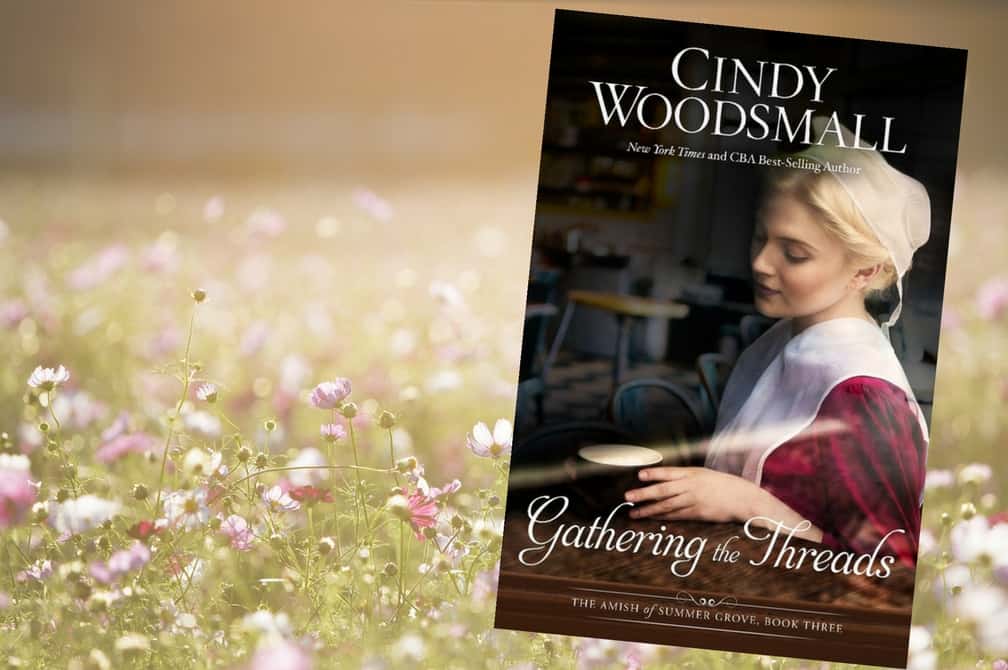 I received a complimentary copy of Gathering the Threads by Cindy Woodsmall in exchange for reviewing the book. All opinions listed are 100% my own.
Whenever I find an author that makes me fee like I am part of the story, I know I have found a great one. Cindy Woodsmall is one of those authors. Her latest book Gathering the Threads has been one of my favorite so far.
When I decided to review this novel, I went back and read the first two in the series so that I could get the whole picture for this trilogy. From the moment I started reading, I could not put the story down. I wanted to know what was happening with Ariana. I secretly was wanting her and Quill to get together.
The characters in this story are so well developed. Cindy just has that way of doing that. You can definitely tell she is an amazing writer with a knack for creating the perfect plot.
About Gathering the Threads
Finally back in
the
Old Order Amish world she loves, will Ariana's new perspectives draw her family closer together-or completely rip them apart?
After months away in
the
Englisch world, Ariana Brenneman is overjoyed to be in
the
Old Order Amish home where she was raised. Yet her excitement is mixed with an unexpected apprehension as she reconciles all she's learned from her biological parents with
the
uncompromising teachings of her Plain community. Although her childhood friend, ex-Amish Quill Schlabach, hopes to help her navigate her new role amongst her people, Ariana's Daed doesn't understand why his sweet daughter is suddenly questioning his authority. What will happen if she sows seeds of unrest and rebellion in
the
entire family?
Meanwhile, Skylar Nash has finally found her place among
the
large Brenneman family, but Ariana's arrival threatens to unravel Skylar's new identity-and her sobriety. Both Ariana and Skylar must discover
the
true cords that bind a family and community together and grasp tight
the
One who holds their authentic identities close to His heart.
Gathering
the
Threads
 is
the
third and final novel in
The
Amish of Summer Grove series.
About Cindy Woodsmall
Cindy Woodsmall is
the
"New York Times" and CBA best-selling author of nineteen works of fiction and non-fiction with more than a million copies sold.
Her connection with
the
Amish community has been featured in national media outlets such as ABC's "Nightline,"
the
"Wall Street Journal," and a National Geographic documentary on Amish life.
Cindy and her husband reside near
the
foothills of
the
North Georgia Mountains.