Thank you to Nutrish for sponsoring this post. All opinions listed are 100% my own.
Every year when Christmas rolls around, my pets get super excited. Tucker and Mittens loves celebrating Thanksgiving and Christmas in our house because we spoil them just like they were real babies.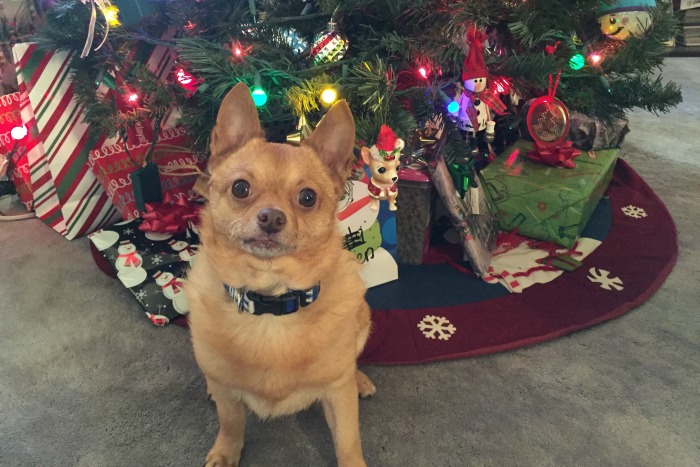 We love getting our pets involved in the holiday festivities. It's like making them a part of our big festive, family fun! This year, we have a new addition –Boots! With my mother-in-law moving in with us, her cat became part of the package deal, so we are working hard to involve him as well.
Would you like to involve your pet too? Here are some things you can do to make the holiday fun.
Dress Them Up for Christmas
Every dog or cat that has come into our home always gets a holiday outfit to wear. Tucker owns a Santa outfit, a reindeer outfit, and now this year — he has a Snowman outfit. What better way to get your pet ready for celebrating the holidays than dressing up for the occasion. This year — we even bought him his own Christmas socks!
Decorating is a Must
Whenever we decorate the house on the inside and on the out, our animals get involved! This year, Mittens has decided that our Christmas tree is her scratching post so we are trying HARD to keep her out. She does love to help decorate though.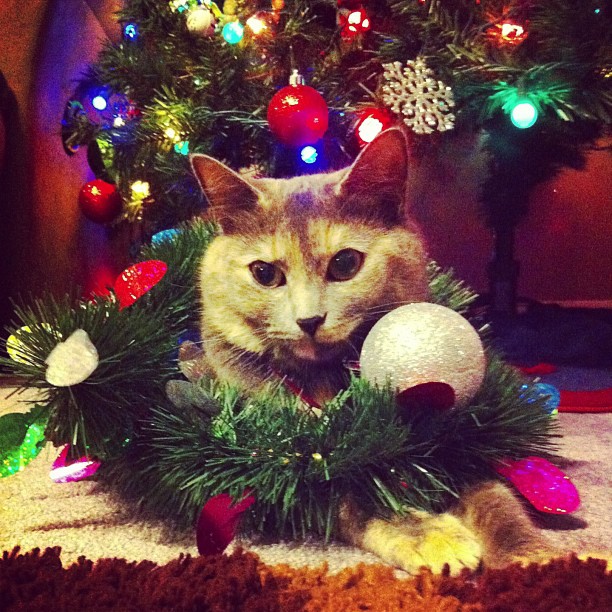 And of course, Tucker just had to get his own ornament! It's his first time having one that looks just like him.
Giving Gifts
Whenever I wrap presents, Tucker is always right there with me. He knows everything that everybody gets so I have to make him promise NOT to say anything about all the goodies we got. He even loves to play Santa on Christmas and pass them out to the kids.
His favorite thing though is giving the gift of Nutrish for Pets to his fur friends. He has a couple of buddies that we have recently turned on to the best dog food in the world –and those pups agree too! Tucker wrapped one just for his buddy and placed the gift under the tree.
Of course he couldn't leave his fur mommy out, so he made sure I got a fun mug to remind me of just how much I love him. He sure thinks a lot of himself these days.
Speaking of presents, if you are a pet lover like me, then be sure and grab some bags of Nutrish for Dogs and Nutrish for Cats to put under the Christmas tree. Don't forget to fill their stockings with the yummy treats that Nutrish has to offer too!
Adopt a Pet for Christmas
If you love animals like I do, Christmas is a great time to think about adopting a rescue animal. Rachael and her team LOVE rescue pets (that is one reason why I love Nutrish like I do.) You see — most of the proceeds from the sales of the Nutrish for Pets line goes to fund Rachael's Rescue and help other loving animals find a forever home.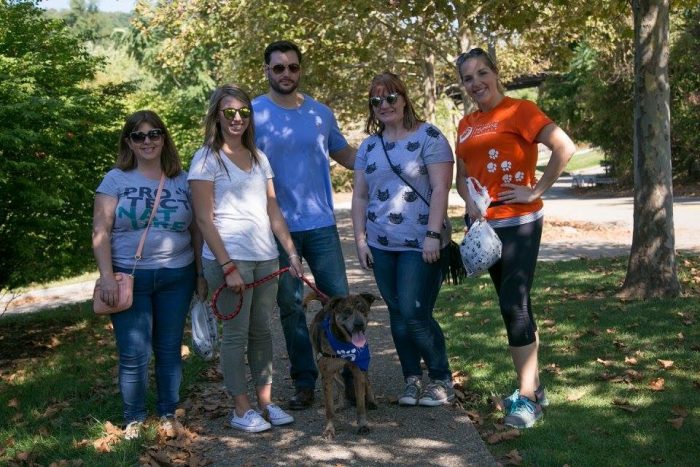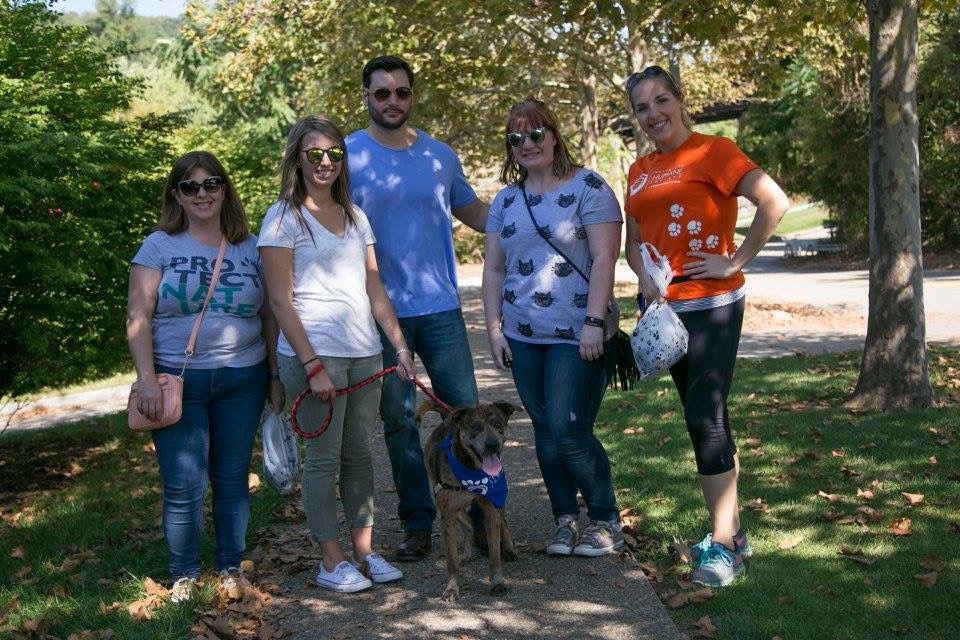 Nutrish Team and bloggers at West PA Humane Society in Pittsburgh, PA
How does your pet get involved in your family time during the holidays?
Click here to get some high dollar coupons to help you save a little!