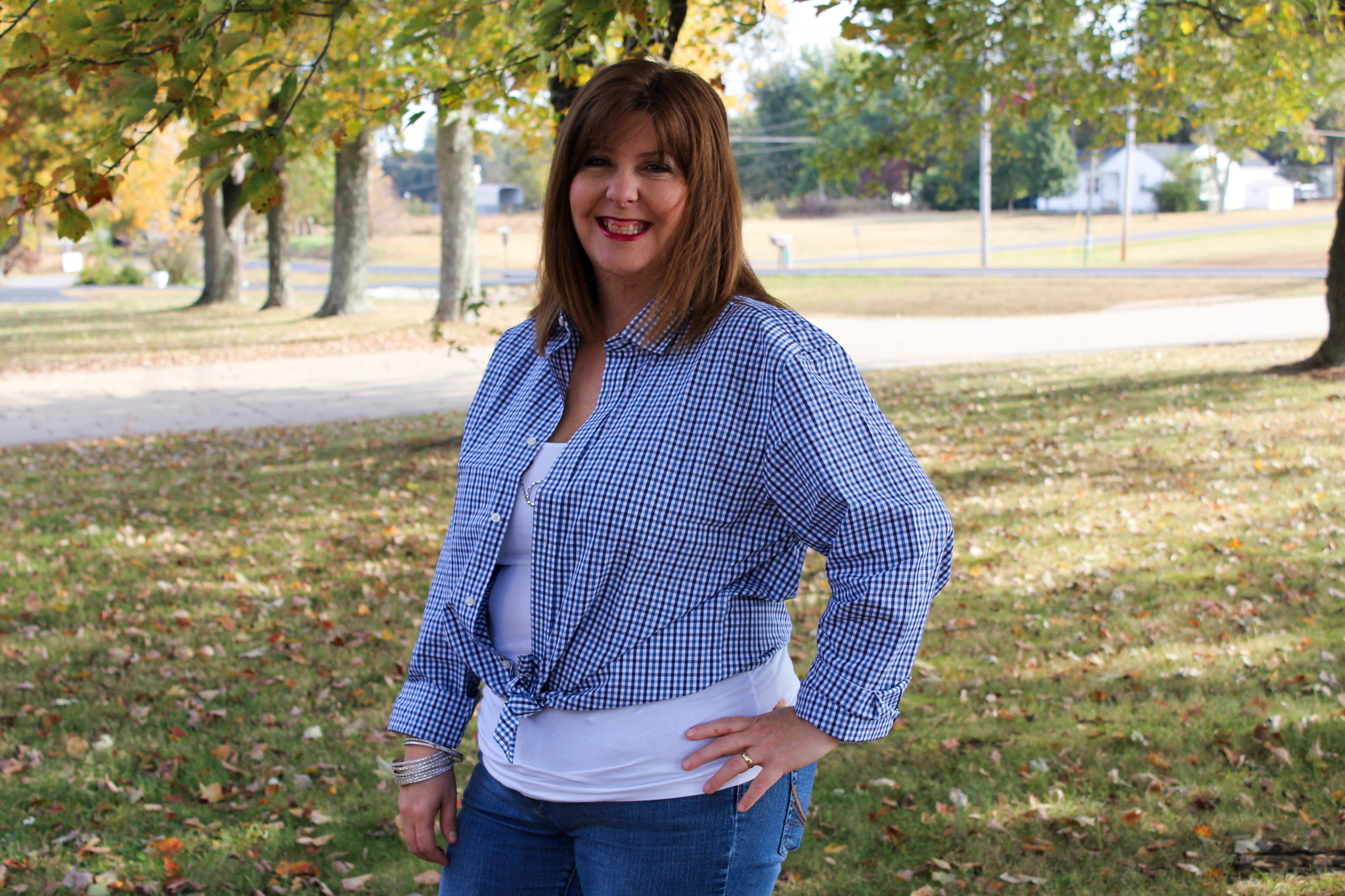 Fall is right around the corner and one of my favorite fashion items is none other than — gingham. I love doing gingham fashion in the fall. This can come in the form of shirts, flannels, bandanas, leggings and more.
The shirt that I am wearing in this photo, I picked up from Amazon. It was actually a man's shirt, but as you can see, women have a way of taking men's clothing and making them work for us!
When it came in, it was way too small for any man in my family, so I decided to give it a try as the style choice for this post. Now, I will be the first to tell you that I have not ever been a really big fan of plaid, but after putting this shirt on, I may change my mind.
This man shirt was the perfect plaid or gingham style to really dress up my fall look for the day. Instead of buttoning it up, I left it undone and tied it at the bottom.
I paired it with a white racerback tank top and my dark denim pants.
I added a pop of color by wearing my chocolate riding boots and then topped it off with my silver accent jewelry.
The outfit worked great for me and looked dressy enough to go on a date night, but casual enough I could wear it anywhere!
I really loved all the different colors of blue in this top – light, medium and dark all mixed together for the perfect look.
I have really been trying hard to get out of my box of yoga pants and sweats into something more fashionable and stylish. So what do you think? How did I do?
How would you wear this style choice? Do you like gingham prints and plaid prints?