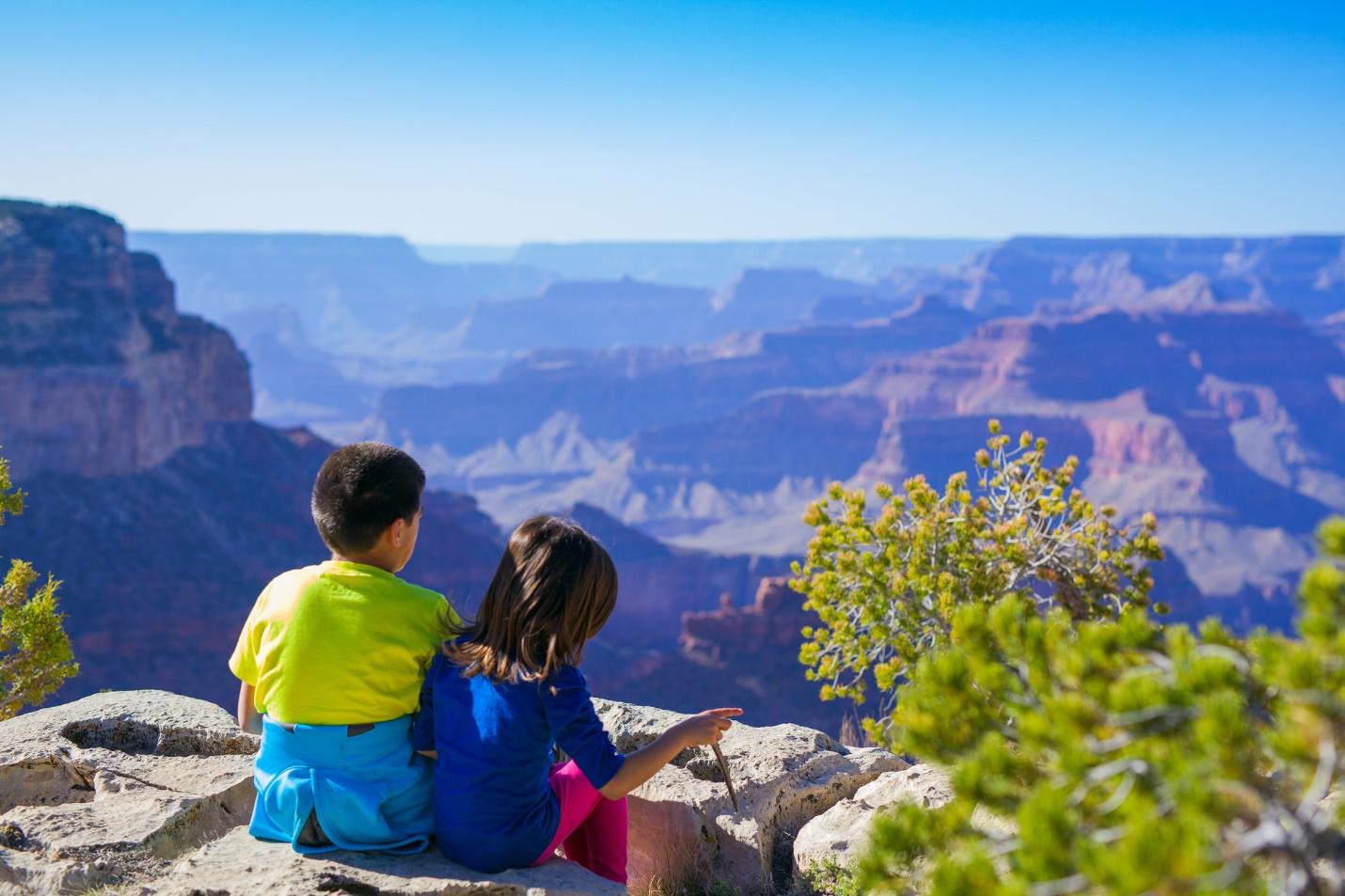 It's that time of year again! Many of us look forward with longing to the Christmas holidays, but none of us quite so much as the little ones in the family. For our friends in the northern hemisphere, it offers the chance to escape the winter blues to more sunny climes – and for those in the south, it's a chance to head off and explore a winter wonderland, play in the snow and create cherished family memories up north.
Whether you've got a big family or a small one, are looking to travel in style or seeking adventure on a budget, we've put together some of the best destinations from around the world to celebrate the silly season!
A little bit of everything in Dubai
If you've got a large family made up of various age groups and tastes, then there's one destination that's sure to delight everyone – magical Dubai. From out of this world shopping, to desert adventures and sandboarding for the older kids, awesome family-friendly beaches, endless sunshine and a variety of theme parks to choose from, every member of the family is guaranteed to be entertained from start to finish.
Whether you're enjoying the food, fun, and shopping or ogling the city's famous skyscrapers, this is going to be a Christmas to remember.
The ultimate African safari experience for the whole family at Thanda Private Game Reserve, South Africa
There's no destination quite like the African bush, and there are few better ways to experience it than at Thanda. With luxurious accommodation, fine dining and spa treatments for the grownups including classic game drives, Big Five encounters, and walking safaris, there's also a dedicated offering just for the little ones.
Kids can join the 'Bucks & Bugs Club' and even take part in a Junior Rangers Course. They'll get to spend time with an experienced guide who will teach them all about tracking, game spotting, and give them a deeper appreciation of the fauna and flora of the bushveld – as well as a certificate at the end of their stay!
And because it's located in KwaZulu Natal with its 'endless summer', it's the perfect Christmas destination for those wanting to escape cold weather back home. From dramatic wildlife encounters to opulent accommodation, this is a luxury big 5 game reserve experience not to be missed.
Old time Christmas in the Ozarks, Branson, Missouri
When the folks of the Silver Dollar City theme park in Branson put on a Christmas show – they really go all out. The entire park is covered with millions of Christmas lights – so many in fact that they have to start putting them up in October! The crowning glory of the show, however, is the amazing five-story tall special effects Christmas tree which goes up in the very center of the park.
In Branson, every family gets in on the action, taking part in parades, live singing events, dancing, and hundreds upon hundreds of light displays. If your idea of Christmas cheer is getting out onto the streets and reveling in the festive atmosphere of a whole town celebrating together, then this is one destination definitely worth checking out!
The wonder of the Galapagos
With December daytime temperatures that average 26 degrees Celsius or 79 degrees Fahrenheit, this is a summertime Christmas destination with a difference. If you're the kind of family that loves the outdoors, learning about nature and staying active, then you'll be spoiled for choice on these magical islands.
Between snorkeling with sea lions and turtles, meeting iguanas, albatrosses, Blue-Footed Boobies and other wildlife, kayaking through the bays and hiking the dramatic volcanic landscapes, there will be endless experiences to share with our loved ones. On Christmas Eve, the locals like to celebrate in the traditional manner with a turkey dinner – but with a little local spice thrown in in the form of a cinnamon-flavored cocktail known as canelazo.
Swap snowmen for sandmen in Hawaii!
Imagine all your favorite Christmas traditions – caroling, sipping hot cocoa and unwrapping presents, decorating the tree… except for this time, it just happens to be a palm tree!
The people of Hawaii love getting in on the festive activities this time of year, and in some parts, there's even manmade snow and ice so you can skate in your shorts and T-shirt in the middle of a tropical paradise! In place of snowmen, the locals and visitors alike get in on some serious sand sculpting action which kids of all ages will enjoy. And aside from all that, there are still all the 'normal' attractions of these stunning islands.