This month for the Secret Recipe Club, I was given the blog Jenny's Cookbook. Let me just say right up front — she has SO many amazing recipes. It took me almost a month to decide which one I was going to make. I am a pasta lover by heart, so I knew as soon as I laid eyes on her Greek Pasta Salad, that would be the one for me. It did not disappoint.
Greek Pasta Salad - Another SRC Recipe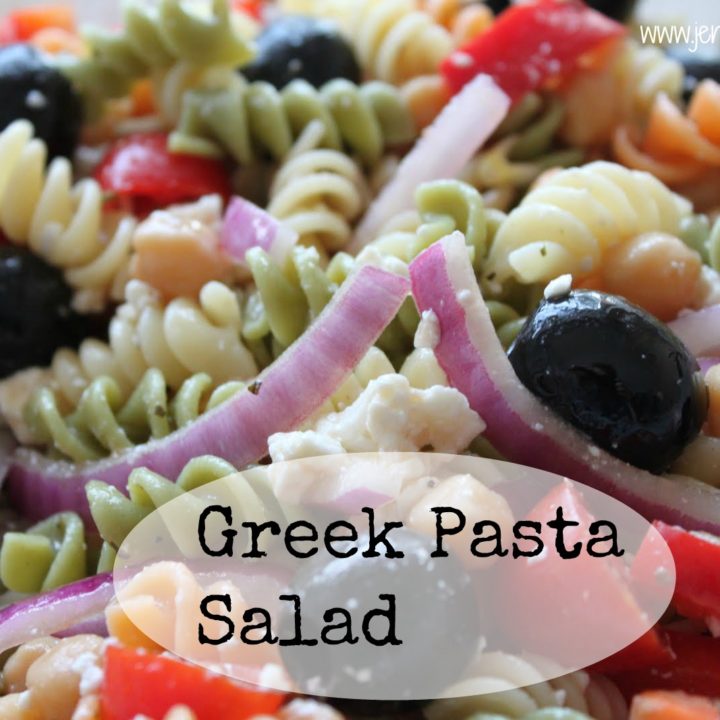 Ingredients
2 cups cooked pasta
1 to mato, diced
6 Kalamata olives, pitted and chopped
1/3 cup crumbled feta cheese
2 teaspoons olive oil
1/2 red onion sliced thin
salt
pepper
1 teaspoon Greek oregano
lemon wedges
Instructions
Cook pasta as directed on the package. If you want a hot pasta, move on to the next step. If you want to serve it as a cold pasta, refrigerate noodles until they are cold.
Mix all of the ingredients together. You can serve this hot or cold with a squeeze of lemon.
Pasta Salads happen to be one of my favorite pasta dishes in the world. Anytime we are at a church function, that is what I choose to eat — everytime.
I love the Secret Recipe Club because it has helped me find other bloggers and foods I would not normally fix, and it has helped me discover new friends! You can join in on the fun too. Just visit the link above for more info.
To see other great recipes from Secret Recipe Club members, visit the links below!