Tucker LOVES Halloween. Not really, but we have super duper fun dressing him up for this fun and festive night. In fact, we recently found out that you can get any Halloween Costume for your pet and for you at Oriental Trading.
In the past, Tucker has dressed up as Woody, as Batman, as Santa Pup, Yoda, and this year — he is going as Batman's faithful sidekick — Robin.
The reason is that Mittens is wearing her Batcape and together, the two are going to fight crime together on Halloween.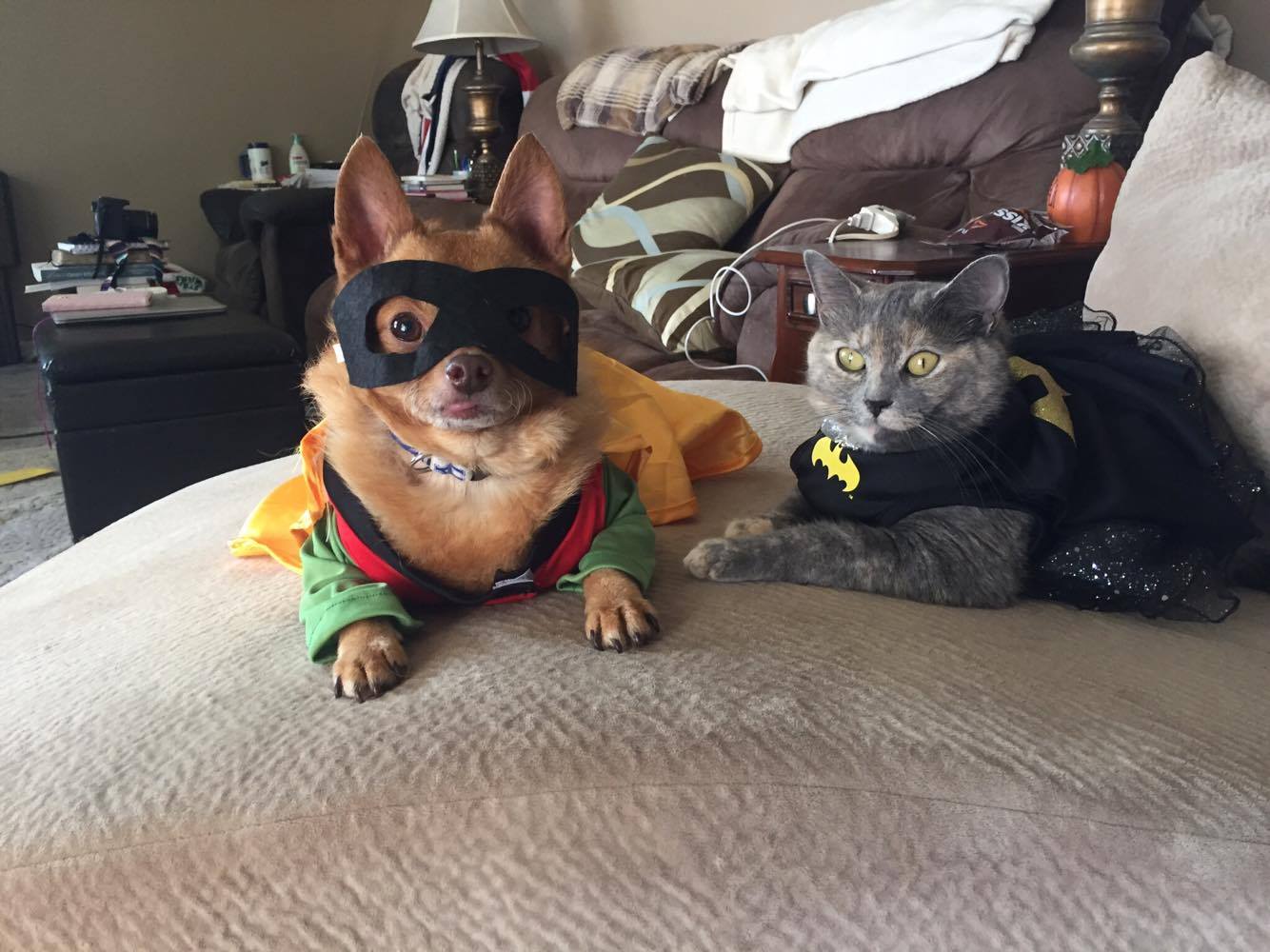 Oriental Trading has everything you could imagine when it comes to Halloween Costumes. They even have plus sizes too for us bigger boned girls.
If you want to go as a couple, you can browse the couples costumes for the perfect match. I think next year, Stephen and I are going to go as bacon and eggs.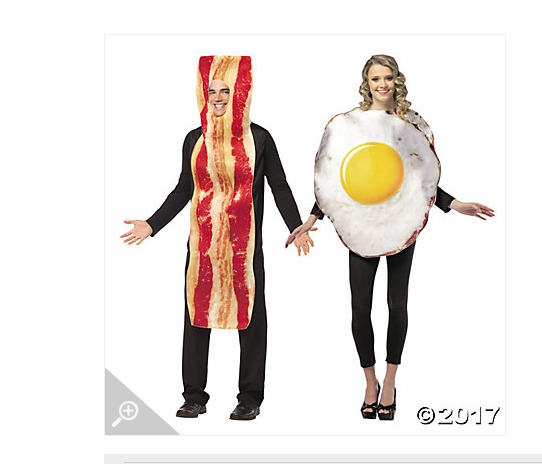 If you already have your Halloween outfit but need a few accessories, then just click here to find whatever it is you need. They have tons of accessories for most any and all Halloween costumes.
Whatever you are looking for — whether it be Halloween costumes, decorations, or other Halloween related items, be sure to let Oriental Trading be your one stop shop for everything.
Have you ever shopped Oriental Trading for your Halloween needs?