This post was sponsored by Nature Made® as a part of an Influencer Activation for Influence Central.
Over the course of the last couple of months, I have been working hard to make some healthy changes in my life. I have started eating better, getting some much needed exercise, and now, with the help of Nature Made and the 30 day Healthy Habit Builder, I am adding in vitamins to my healthy changes.
For the longest time, I have not taken good care of myself. I have let my weight balloon to a whopping 182 pounds. over the course of the last 10 years, I have gained about 40 pounds and it makes me feel horrible.
Not to mention the early menopause symptoms I am going through — my weight and health are wreaking havoc on me.
So I determined this year, to take back my health, one healthy habit at at time.
3 Ways I am Making Healthy Changes in 2016
#1 Exercise More
While I have been exercising some, I have not been exercising enough. When I signed myself up for the 30 Day Healthy Habit Challenge, the first thing I noticed was the amount of exercise I should be doing in order to shed some pounds, which is what my goal is right now.
According to the challenge, I need to be doing moderate exercise at least 3-5 times a week, which is walking. I don't do that at all.
But yesterday, it was gorgeous outside, so I took the dog for a long walk. My daughter came with me for moral support.
You can follow me on Snapchat @jennifersikora to follow along with my healthy journey
Then I am also supposed to be adding in two days of strength — I don't do that either.
So obviously that would be WHY I am not losing weight even though I have been eating better and SOMEWHAT working out.
Now that I know that I need to make this an important habit, I am hoping to start really shedding some pounds.
#2 Taking More Vitamins
I haven't really been much of a vitamin taker in my adult ages. As a kid, I always took those Flintstone vitamins — you know the ones —  that every child wants to eat — and not just one vitamin, but the WHOLE entire jar.
When I grew up, I just got out of the habit, but now that I know a few I can take to help me lose weight, then I am going to get back into the habit.
I picked up some Nature Made Vitamins while I was out doing some grocery shopping and have been making it a habit to take them every day.
I chose the B Complex to start with because it has energy supplements and vitamins that my body is missing and this is going to help me get back on track.
Nature Made is the nation's #1 best-selling brand for quality vitamins, minerals and supplements* to help support nutritional gaps like the ones I have going on.
This vitamin is rich in all the B Vitamins that I am missing in my every day meals.
Nature Made has SO many vitamins and supplements available and Walmart is the perfect place to find exactly what you are looking for. They are already low priced, so there is no need to wait for a sale. The bottle I purchased was less than $5 and is going to help me make some of those healthy changes I am looking to make.
#3 Making Time for Me
Something I have not been doing a lot of lately is making time for me and it is showing in my healthy and my personal well being.
I am ready to get back to the me that I love and that is going to take me making some time for myself. In my 30 day healthy habit changes challenge, taking time for myself is a suggestion. This could mean enjoying a day out on a leisure walk at my local lake, bird watching with my daughter, or stepping away from this drasted computer and having lunch with a friend or friends.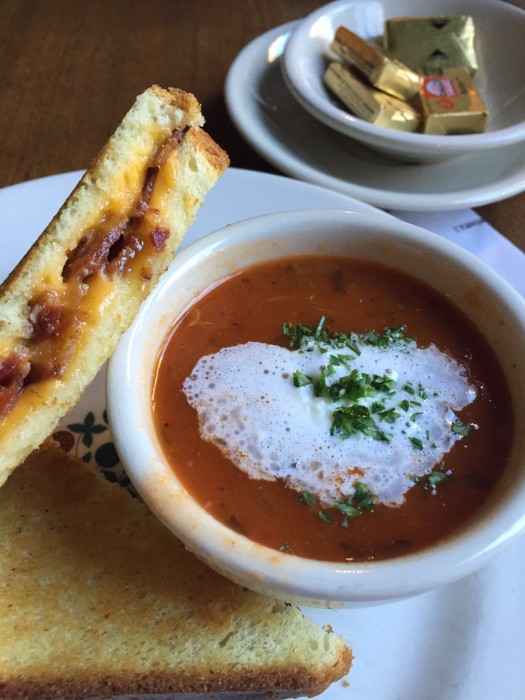 The main thing here is to GET MOVING and do something about it.
#4 Keeping Up With Routine Health Checks
Routine health check-ups are recommended for a reason. Seeing a dentist once every six months can help to identify and treat any cavities or infections. Having an eye test can identify changes in vision and help you to get contact lenses or frames from https://www.eyeglasses.com/ to see better. So, make sure to always keep up with them!
It's Time for You to Get Moving Too!
Nature Made is going to help me spring clean my health and reach my goals, and they can help you too, because Nature Made is the nation's #1 best-selling brand for quality vitamins, minerals and supplements** to help support nutritional gaps.
I like that they send me tips to surround my specific health goals. Not only that, everyone who participates will be automatically entered to win a grand prize of $5,000*.
I challenge YOU to join me in the Nature Made 30-Day Healthy Habit Builder program and sign up for the Nature Made Daily Boost Program for motivation, inspiration, and information that will help you reach your goals, as well as a sneak peek at what other Nature Made fans are doing to stay healthy.
To help you attain your healthy goals you can enter for a chance to win 1 of 20 $50 Walmart gift cards!
Just enter on the form below. Good luck!
*NO PURCHASE NECESSARY. A PURCHASE WILL NOT INCREASE YOUR CHANCES OF WINNING. LEGAL RESIDENTS OF THE 50 UNITED STATES (D.C) 18 YEARS AND OLDER.VOID WHERE PROHIBITED. Enter by 3/31/16. Internet access required. 1 Grand Registration Prize (actual value $5,000) and 30 Challenge Prizes (each actual value $250) available to be won. For Official Rules, prize descriptions and odds disclosure, visit HealthyHabitBuilder.com. Sponsor: Pharmavite LLC, 8510 Balboa Blvd. Suite 100, Northridge, CA 91325.
The sponsor of this sweepstakes is Nature Made. WebMD is not related to or responsible for the sweepstakes.
I-C will randomly select 20 winners from all program entries and will handle fulfillment of the winning prizes. Contest ends March 19th.
**Based on US News & World Report – Pharmacy Times Survey, Nature Made is the #1 Pharmacist Recommended Brand in Nine Categories – Letter Vitamins, Omega-3/Fish Oil, Coenzyme Q10, Flax Seed Oil, Herbal Supplements, Cholesterol Management-Natural, Garlic, Diabetic Multivitamins and Mood Health Supplements.