Preparing for your vacation with your fluffy companion is an exciting time. But there are some essential bits to consider, especially concerning your pet. Pet emergencies can happen at any time, and when they happen while you're on vacation, this can be even more stressful than usual.
Being prepared for potential emergencies can go a long way in ensuring your pet's health and well-being on vacations. We've gathered some useful tips and guidelines to help you be as prepared as you can be to handle any pet emergencies while you're on vacation.
Research veterinary clinics and hospitals
Before you set off on your big adventure, take some time to familiarize yourself with the veterinary clinics and emergency animal hospitals in the area where you'll be staying.
Take down their contact information and operating hours, or save them in your phone so you'll have them to hand if you need them, allowing you to act swiftly in an emergency.

Check your pet insurance policy to see that it covers your travels with your pet and your vet care options while you're away. If you don't have pet insurance, why not consider a pet emergency fund like this one?
Pack a pet emergency kit
Just like you should have a first aid kit in your car on long trips, you should also prepare a pet emergency kit for traveling with your pets. Include essentials like bandages, gauze pads, antiseptic solution, tweezers, a digital thermometer, and any prescription medications your pet may need.
It's also important to carry with you your pet's medical records, vaccination history, and any other relevant health information.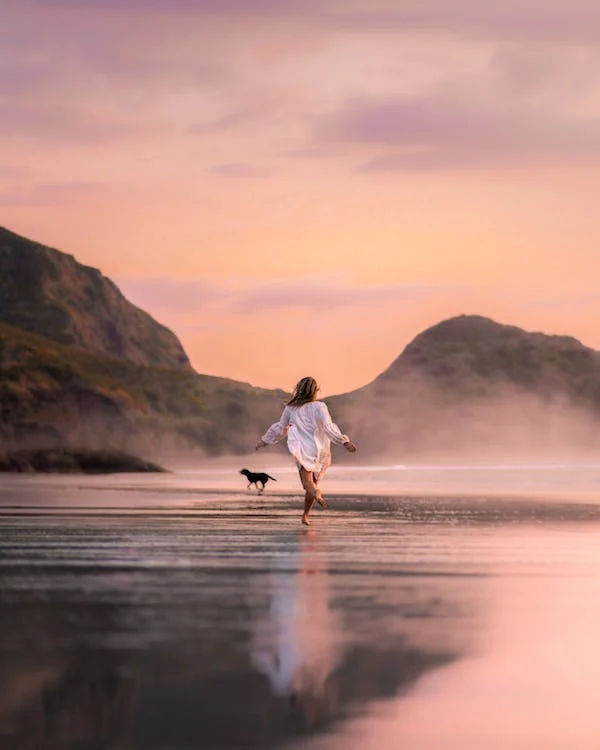 Arrange a pet caregiver or sitter
If you cannot take your best pet pal with you, leave them in the care of someone responsible and trustworthy. That could be a friend, a professional pet sitter, or even a boarding facility or pet hotel.
Before you travel, arrange a meeting with the sitter or caregiver to give your pet a chance to get to know them. This way, your pet will feel more comfortable than they would if they were meeting the sitter on the day you depart. It will also allow you to see how the caregiver is with your beloved pet, putting your mind at ease too.
Clear instructions and guidance
In the event that you're using a sitter or caregiver, make sure to leave clear instructions for your pet's daily routine, dietary requirements, and any medicine schedules and pet vitamins. Leave nothing to chance – write this all down in one document so that it's easy for the sitter to refer to.
Make sure your document includes emergency preparedness contact information, like the number of your regular veterinarian and a trusted family member.
Check your chip
Whether you're taking your floof with you or entrusting them to a caregiver, make sure that your pet's microchip is up-to-date and working and that your ID tag is also current. New surroundings (like being on vacation) or being with new people (like a sitter) can make your pet spook easily, and they could very easily run off.
Ensuring that their chip and tags are updated, and current will ensure that you can get them back much sooner if you become separated.
Stay connected
Stay in touch with your pet's caregiver while you're on vacation. Regularly check in with them for updates on your pet's well-being. Equip them with alternative contact information in case you're not reachable.
You could also install a pet cam at your home to allow you to check in on your pet at any time. Remember that in some states, it is not permitted to film anyone without their permission, so you must let your pet sitter know if you have one of these setups. The two-way sound can bring you closer to your little pet pal, allowing you to chat with them and offer some reassurance from far away.
Final thoughts
Whether you're taking your pet with you on vacation or leaving them at home with a trusted pet sitter, there are many things that you can do to ensure that you're prepared for a pet emergency.
Small actions taken before you leave can ensure pet emergency preparedness by ensuring that you or your entrusted pet caregiver has the necessary tools to hand in such an event.