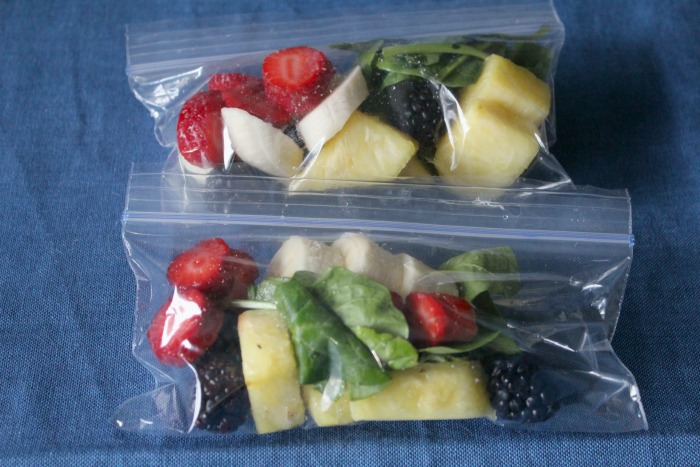 One of the things I am into right now is making my own smoothies. I have tried the ones at the gym and they just taste too watered down for me. Then I tried buying some of those smoothie packs in the freezer section of the grocery store, but have you seen the price of those things? HOLY CRAP! They are expensive. So — I set out to make them at home.
You can use this recipe to make my super charged smoothie full of Vitamin C. Or — if chocolate is your thing, you can make this Banana Mocha smoothie.
The trick to keeping the cost low is by buying fruit when it is on sale. I always make sure to shop Aldi as they have the best prices on fruit. Last week I got strawberries and blackberries for .99 a pint and pineapples were .99 each also. They have the best price on fruit in my opinion.
One of my favorites is this Pina Colada Smoothie that my daughter made one day while playing around with flavors. But the absolute best? My power packed strawberry banana berry smoothie.
So basically, to make your own smoothie packs, all you need is 2 cups of fruit, 1 sliced banana, and 1 cup of spinach. Put it in a ziplock bag and place in the freezer.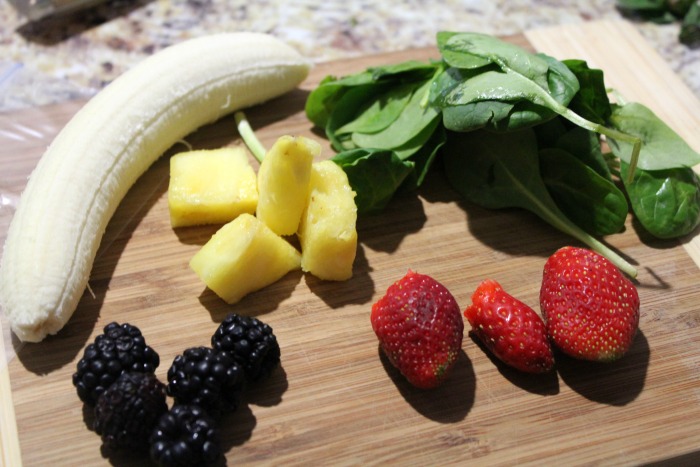 Then, when you want to make your smoothie, add in 1/2 cup of greek yogurt to your blender, and 1 cup of almond milk. If you use fruit like pineapple, then it will automatically add sweetness and you won't have to add sugar or honey to it.
You won't have to use ice either which waters a smoothie down. The frozen fruit acts just like your ice would.
Here are a few more tips for creating the perfect smoothie from your frozen smoothie packs:
Build your own smoothie pack recipe: 2 cups fruit, 1 sliced banana, 1 cup greens (optional).
Add 1 cup of liquid (water, coconut water, juice, milk) to the blender, then add frozen smoothie pack contents.
If you're using frozen fruit to build smoothie packs, work fast. Defrosted fruit will stick together once frozen resulting in a giant ice block.
Boost your smoothie's nutrition by adding chia or flax seeds. Adding coconut manna or half an avocado will produce a creamier smoothie.
Freeze yogurt in ice cube trays. Add the yogurt ice cubes to smoothie packs. Or add fresh yogurt to the blender after adding a liquid, followed by the smoothie pack contents.
Be sure to check out my other smoothie recipes that you can locate by clicking here. I will have more to share with you in the coming months!