Are you considering going to a luxury villa for your next vacation? Or do you just need a break, and a luxury villa sounds like the perfect option?
In this blog post, we will discuss how to plan the perfect luxury villa getaway. We will cover everything from finding the right villa to packing for your trip. So, whether you are planning a vacation with your family or friends, read on for tips on how to make your stay unforgettable.
Plan Your Trip to Ensure Availability
The first thing you should do when planning the perfect luxury villa getaway is to plot your trip well in advance. Many people want to take vacations at the last minute, which is great. However, if you want it to be perfect, you must plan. While planning in advance, you can get a good idea of the availability of places that you want to visit and stay at and plan your trip around that. This is a great way to avoid disappointment.
Consider Your Budget and What You're Looking For
The next thing you should do when planning the perfect luxury villa getaway is considered your budget. Staying at a villa can get quite pricey depending on where you are, the amenities you want, and even the number of rooms you need. However, at King Villas, for example, you can get the best prices for the best luxury villas in Greece, while offering the highest quality.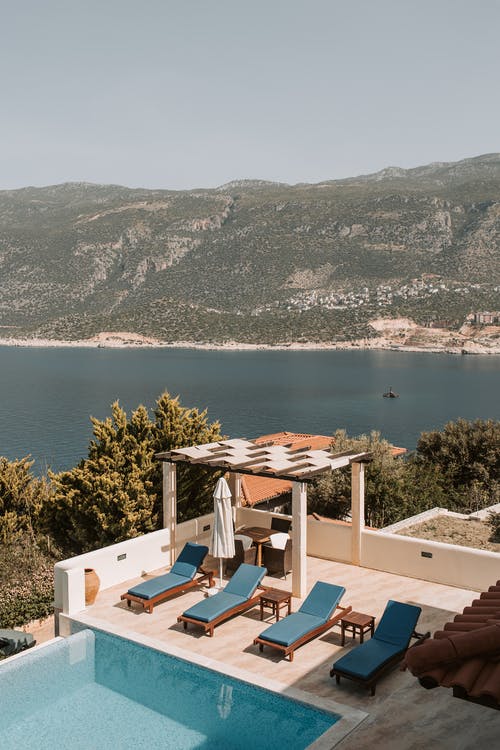 It is important to consider your budget and your willingness to spend on a villa getaway. Luxury comes at a price, and you must be willing to spend. However, you don't necessarily have to break the bank, and a little research can go a long way. You will always be likely to find a place suitable for you and your budget.
Choose the Right Location – Beachfront, Countryside, or City Center?
When planning your perfect luxury villa getaway, location is everything. Staying in the villa is a vacation on its own, and you shouldn't even have to leave your villa if you choose the right location.
Do you want to stay on the beachfront? Are you looking for a countryside getaway? Or would you rather be in the city? Choosing the right location is the most important thing to do when planning a luxury getaway. You want to ensure you are in a place you enjoy.
Decide on the Amenities You Want
Villas come with many different amenities, and this is one of the things that attracts most holidaymakers. Whether you want a pool, gym, home theater, entertainment room, and more, you will likely be able to find a villa that will offer you these things.
When looking for a villa, you should always look at the different amenities they offer and decide what it is that you need when you go on vacation. This is important because the villa should suit your lifestyle rather than you having to go hunting around for what you need.
Book Your Flights and Transportation
Last but not least, the final thing you should do to plan the perfect luxury villa getaway is to make sure to book all of your flights and transportation well ahead of time so that you can make sure you don't miss your vacation.
Not only can booking your flight ahead of time make it much easier for you to get all of the details you need and in order, but it is cheaper to buy flights in advance rather than purchasing them at the last minute.