This shop has been compensated by Collective Bias, Inc. and its advertiser. All opinions are mine alone. #BornToShred #ShredTheDay #CollectiveBias
It has taken me so many months to get to the place that I call myself a writer, but I have finally owned that title.
Oh yeah — I blog, but that's different. Honestly though — it's not. I have been writing for years, but just recently decided I wanted to do more than just blog about products and services. I want to write with purpose. I want to make someone smile. I want someone to read what I write and find healing for themselves. I want my writing to mean something.
Own That You Are a Writer
I guess for me why I have struggled with calling myself a writer is because I just wasn't ready to believe that this small town Kentucky girl could be called to write a novel that moved women in a way that made them feel like they were part of a story.
Do What Scares You
Writing a novel is one of the scariest things I have ever done in my life.
It makes me scared and sick to my stomach, but at the same time there is excitement and nervousness because I have allowed myself to dream a little. I have allowed myself to believe that anything is possible.
Can you imagine it? I finally allowed myself to imagine what it would be like to write all day and only do that. When my fingers hit the keys and all I hear are clicking sounds, my soul sings because I am doing the ONE THING that I know I was put on this earth to do — to write in a way that brings healing to the world through stories women might could relate to.
I Was Born to Shred

I am so excited because I am 9 chapters into my first novel. I get my day started by fueling up with Post Shredded Wheat Mixed Berry Cereal.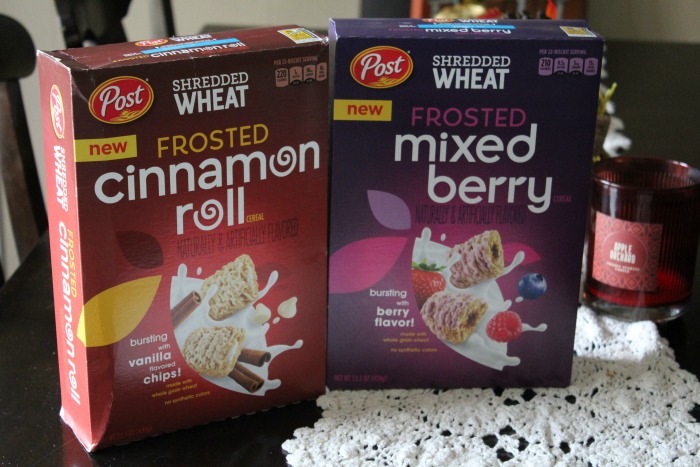 Last weekend I hit up the store to stock up on journals for note taking when I am not writing, more computer paper and printer ink.
While shopping at Walmart I picked up a box of Shredded Wheat Mixed Berry which is my favorite for snacking dry in the afternoon, or my morning breakfast to get me started.
Shredded Wheat Frosted S'mores Bites and Shredded Wheat Frosted Cinnamon Roll are favorites in our home too.
The Writing Life Is Not All Unicorns and Rainbows
I know that being a writer is not the glamorous life that everyone thinks it is.
I am well aware of that, but just knowing that I am stepping into this calling of being a writer makes my heart skip a beat.
My soul is at peace when I write. My soul climbs to the highest of heights when I write.
Let Others Pour Into You
It took some amazing women in my life to remind me who I am and WHOSE I am. Those ladies were part of the reason that I felt like I could walk into this calling.
Yes — I am a writer. Today and for everyday from this day forth, I own that title now and forever more.
You Were Born to Shred Too!
We were born to play. We were born to move. We were born to laugh and to seek adventures both big and small. We were born to live a full, flavorful live. We were Born to Shred.
Be sure to click here to get your $3 cash back Ibotta offer.
Just Get Started
If you have ever thought that maybe you have a story in you worth sharing, but not sure how to get started, let me tell you how easy it is.
Just start writing.
Don't worry about anything else yet but getting that story on paper. No editing yet, no going back and adding more. Just start writing and writing and writing.
When the time comes you can start researching for editors, publishing options and more. Just make the time to start writing. I am sure you have a story in you worth sharing, because you were born to shred — just like me!
Wholesomeness and happiness go hand-in-hand, so stay energized and don't miss out on this great deal packed with flavorful goodness! Don't forget! You were #BornToShred and live a flavorful life. For more inspiration, be sure to follow Post on Pinterest.