Thanks to JORD Watch for sending me a sample to review. All opinions are 100% my own.
I am not much of a watch person. Since having a clock on my phone, I just never see the need to wear one. However, I was recently introduced to the JORD Watch, and I do believe my idea of not wearing a watch is changing — and here's why.
They are so stylish and look great on my wrist!
I never really thought about wearing a watch for fashion purposes. For me, a watch was just a gadget to help me keep up with time. But — now after having had my JORD watch for a few weeks, I am in love with it!
Let me tell you a little more about this amazing watch company
What is JORD Watch
JORD Watches have a wide selection of watches for both men and women. While wood is the main element of their watches, they have various colors of wood that they use, as well as the face of the watches. For the men, they have larger faced watches and the women smaller faced watches.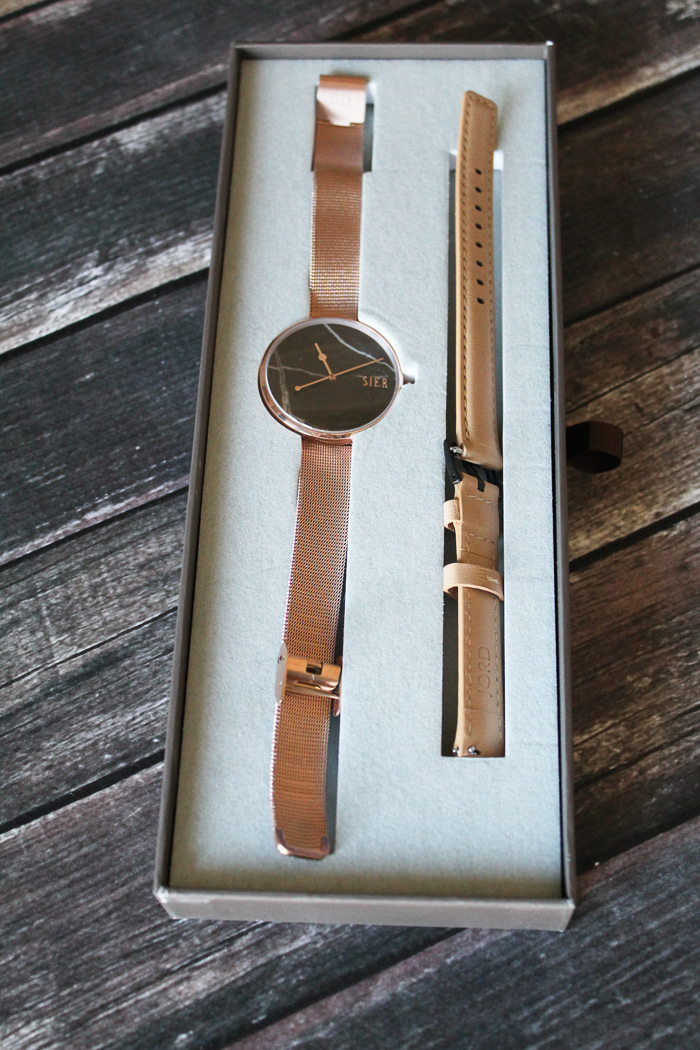 JORD (pronounced Yode) is based in St. Louis, where they are constantly developing new designs. The watches are a sophisticated mix of natural, and largely re-claimed materials, combined with quality movements and components.
While most JORD watches are wood, they do have other options available. I chose one that had a leather band and also had a Rose Gold band. If you know anything about me at all, rose gold is my all time favorite color!
I was sent the Arcadia Women's watch to review. I wanted something stylish and pretty, but petite as well. One of the things that JORD watches are known for are their big faces, but I like dainty and pretty, so this is the watch I chose.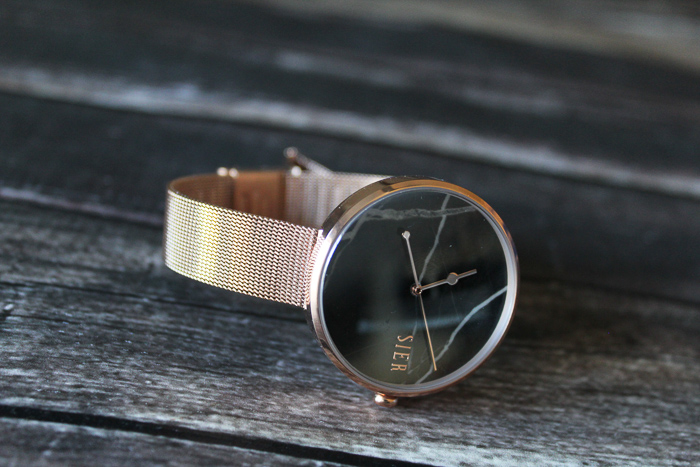 About the Arcadia Sier Women's Watch by JORD
Classic minimalism designed for versatility The All new Sier Arcadia is an evolution in natural timepiece construction. Clean lines and simple styling with a complex story.
Each one of a kind watch dial is rough cut from black Marquina marble and hand polished to a beautiful luster. Complimented by interchangeable leather and metal mesh band, Arcadia was made to be worn at any occasion.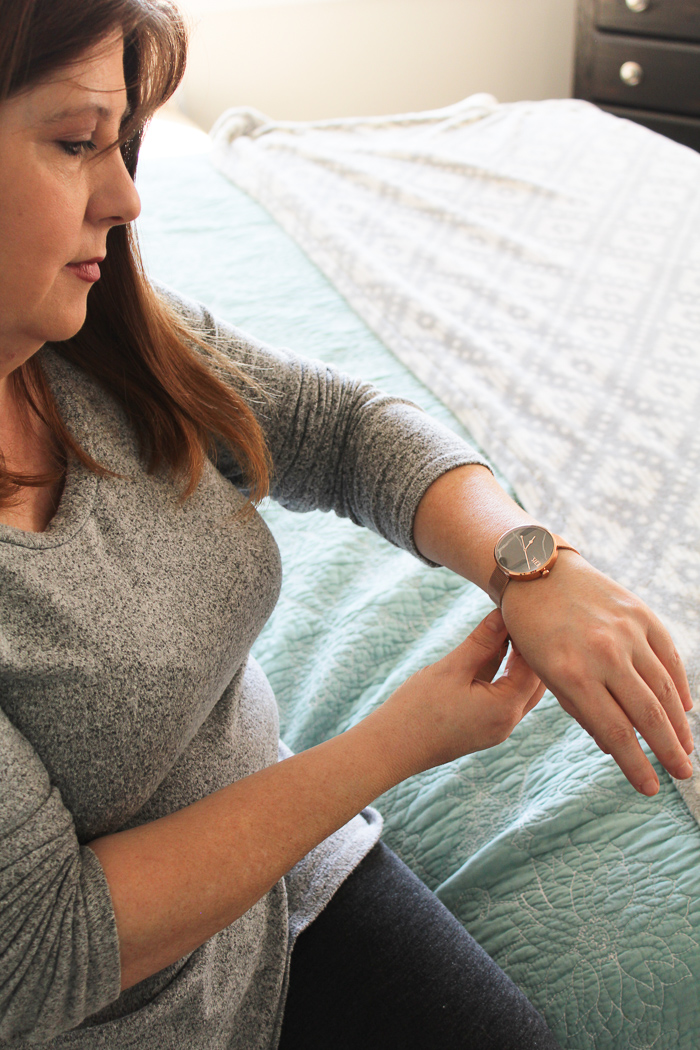 One of my favorite things about these watches is the quick release system they have so you can change out the bands with ease. When you buy this watch, it comes with a $60 rose gold metal band (which is my favorite).
Characteristics of the JORD Watch
The band also is able to be lengthened or shortened without having to remove any links. It has an adjustable latch making it super easy to put on and take off.
Here are some cool things to remember when ordering your JORD watch —
Most watch backplates can be engraved! All Cedar humidor presentation boxes are engravable, as well!
The watches may be sized for the recipient
Most watches have additional options for customization — mixing and matching faces and woods!
Every watch comes with a one year warranty and options for return & exchange
Free worldwide standard shipping!
Enter to Win a $100 Off
If you would love a chance to win a $100 off your watch purchase, click here to enter. Don't worry — even if you don't win, you will still get a code to get 10% off your watch purchase.
I am thrilled that I said yes to JORD Wood Watches a few weeks ago. As I've worn my watch, many people have commented on it and asked me where I found it. They cannot believe how stylish it is!
I know this is a watch I will be able to wear for years to come, and with my outfits, it matches nearly everything in my closet!