Kayla has been creating art since she was old enough to walk. When she was 3, she created her first drawing on the bottom of our coffee table (which we still have) and laugh about today. It's one of the most precious drawings that we have. I knew then that she had something special inside of her that God was going to use one day. Now, she has moved into painting with watercolors and I am beyond amazed at the kind of art she creates with this paint set.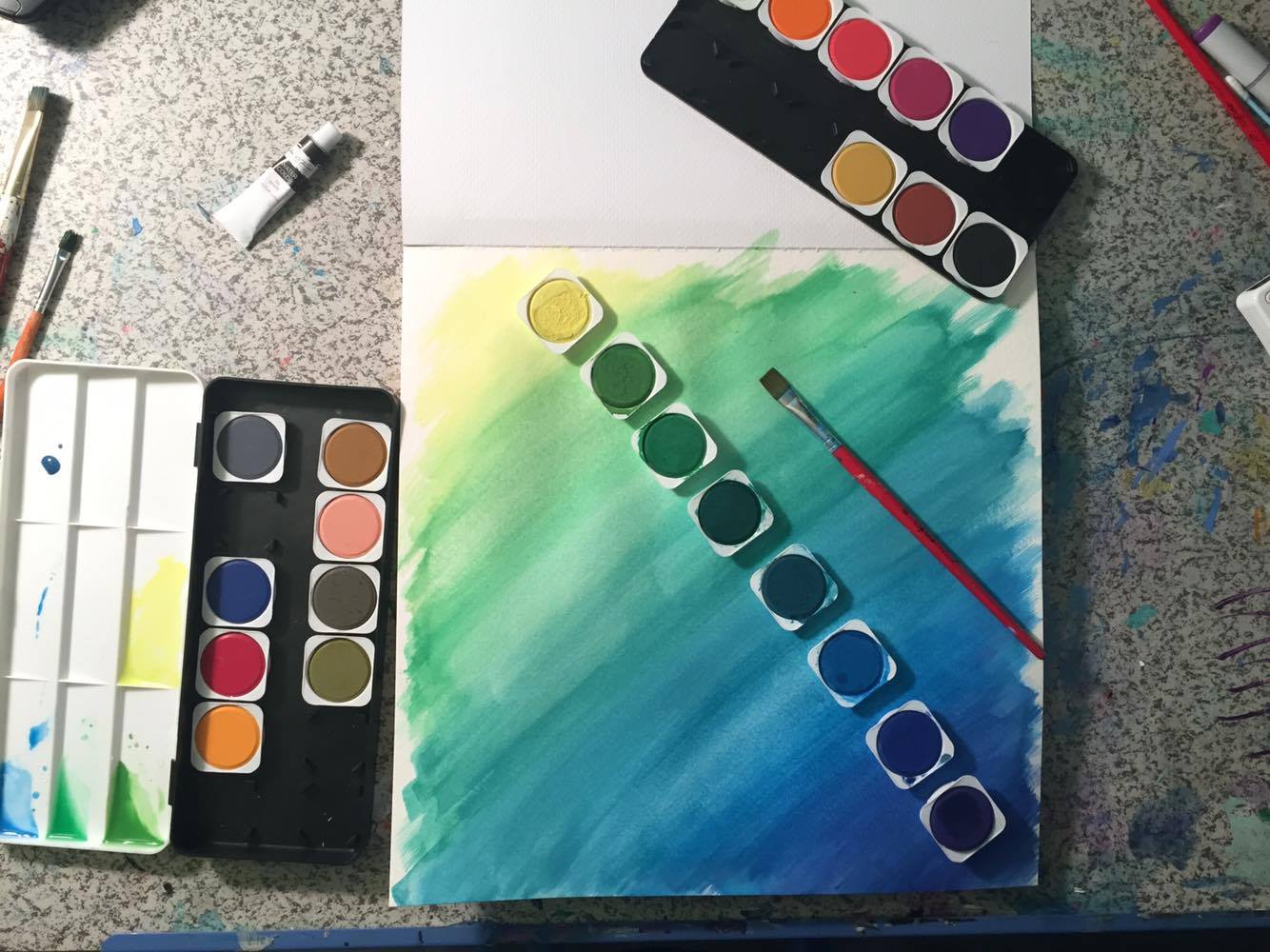 When she first started drawing, it was all about the colored pencils, but then she discovered the beautiful Watercolor sets that they have on Amazon and now, she cannot get enough.
How to Paint With Watercolor Sets
She paints everything these days. Her favorite though, is painting gifts for friends. She recently painted her best friend's Rottweiler dog from memory.
She is crazy talented and I am so glad that she has decided to attend art college. She has an amazing gift that I know is going to take her far in life.
Right after we got back from seeing the 7th installment of Star Wars, she painted her favorite character – R2D2. She loves him and many days, he sits and watches her while she paints.
Her favorite thing about these watercolor sets is their vibrant colors. These paint sets are not like the ones you get at the store. They are more vibrant because the paint is ground down into a fine powder which allows for a more vibrant brush stroke.
Regardless of how much you thin the paint out, the colors just pop on the page!
The set is offered in a compact carrying case that comes with everything you need to get started — brush, white paint, and your beautiful pigmented watercolors.
You can get these amazing sets for only $17.97 on Amazon. That is a STEAL! The first set she bought like this came from a local hobby store and she paid twice that amount for almost the same style of paint set.
Now, we can get them on Amazon and save her money so that she can still paint to her heart's content.
In fact, this is her most recent painting — and she made it for me.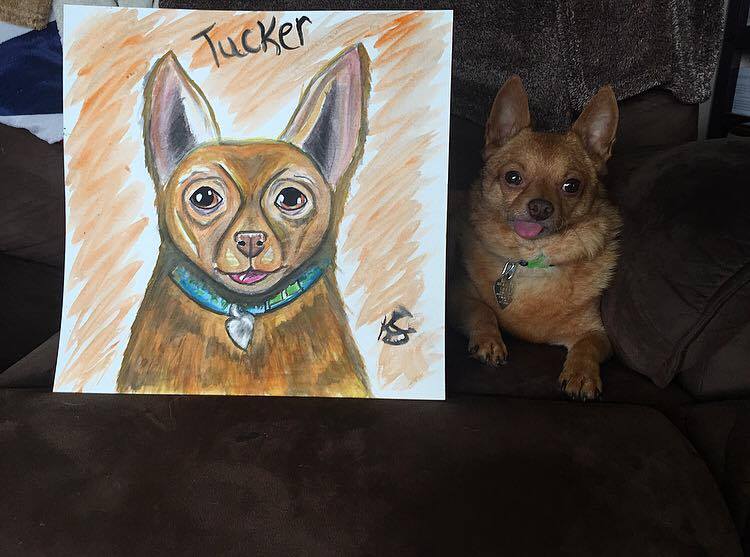 She has really got an amazing talent and I cannot wait to see how she uses it in her adult life!