I have been in love with Snugg for a long time. Today I am going to share with you how their brand keeps my electronics safe when I travel.
I travel a lot for business. Anytime I hit the road, all my electronics travel with me — laptop, phone, camera, and even my ipad. I have had them scratched, dented and more — but thanks to my favorite tech product — Snugg ipad and laptop cases, my products are protected now more than ever.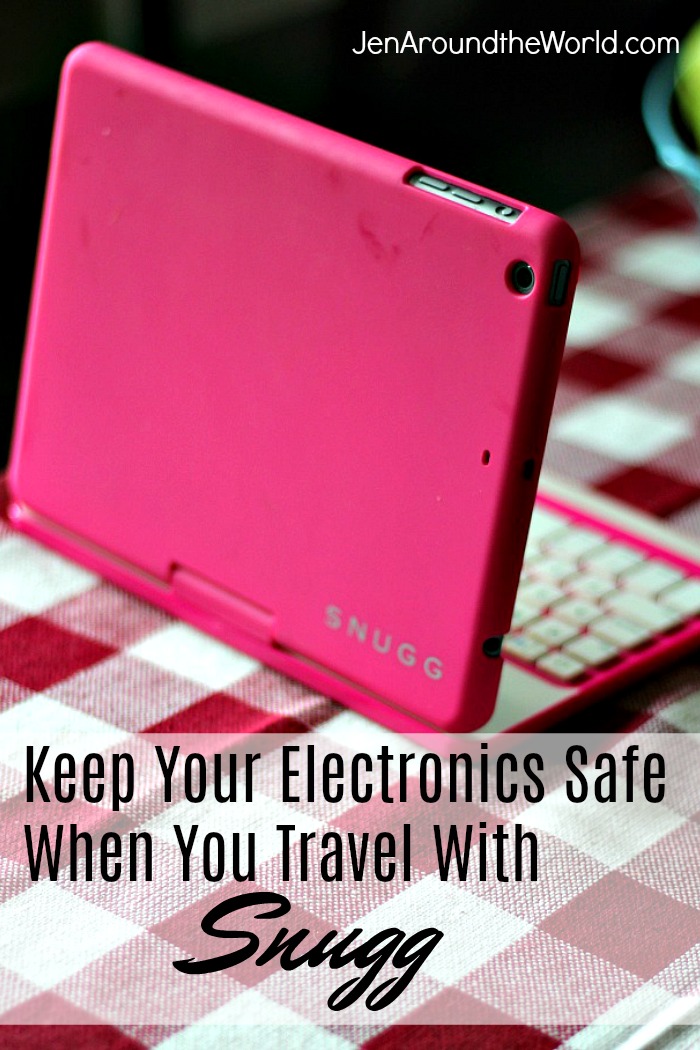 When I reached out and asked them if they would like to work together, I already had in mind a product I wanted to try. The Ipad Mini 3 case with Keyboard was everything I needed so that I could continue my work on the plane.
The keyboard connects to your ipad through bluetooth. It also has a 360 degree rotating option so that you can open and shut it anyway you need to.
How to Keep Your Electronics Safe When You Travel
The outside case is very soft and easy to clean. My favorite part about the Snugg Case though is the fact that when it shuts, it keeps my battery from dying — something I have not had before.
The keyboard case charges on its own and comes with its very own usb charger. It also comes in an array of colors — so if pink is not your thing, you can choose blue, black, green, yellow and more.
The great thing about these cases from Snugg is that they are so durable when you travel. No longer do I have to worry about them cracking or getting dinged. You and I both know that when you fly, electronics get the wrong end of the stick. They get knocked around and banged around, and if something gets broken or cracked — then you are just out of luck.
My ipad now stays super secure thanks to the Snugg case. Just click here to order yours.
How do you keep your electronics safe when you travel/