I discovered a new favorite pie of mine this past week — Key Lime Pie. The tartness of the lime mixed with the amazing flavors of graham cracker crust and whipped cream, it makes this dessert to die for!
Key Lime Pie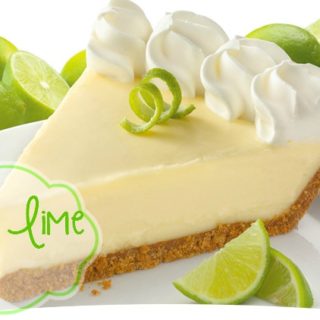 Ingredients
! Crust
18 whole Graham Crackers
1/3 cup Sugar
1/3 cup Butter, Melted
! Filling
1 Tablespoon Lime Zest
1/2 cup Lime Juice
2 whole Egg Yolks
1 can, 14 Oz Sweetened Condensed Milk
Instructions
Preheat oven to 350 degrees
For the crust:
Crush crackers in a food processor or Ziploc bag. For me, I just put them in a baggie and use my rolling pin. It works just as good.
Pour them into a bowl and stir in sugar and melted butter. Press into a pie pan using your fingers to mold it around the edges, and bake for 5 minutes or until golden and set. Remove from oven and set aside to cool slightly.
For the filling:
Mix lime zest, lime juice, and egg yolks in a mixing bowl. Add in condensed milk and mix on high until smooth and thick. Pour mixture into crust and bake for 15 minutes.
Remove from oven, allow to cool, then refrigerate for at least 1 hour. Try your best to stay OUT of the pie until it has refrigerated the right amount of time.
Serve with sweetened whipped cream and more grated lime zest, or you can add a lime twist on the top.
This is the perfect dessert to have one night with a delicious cup of coffee!