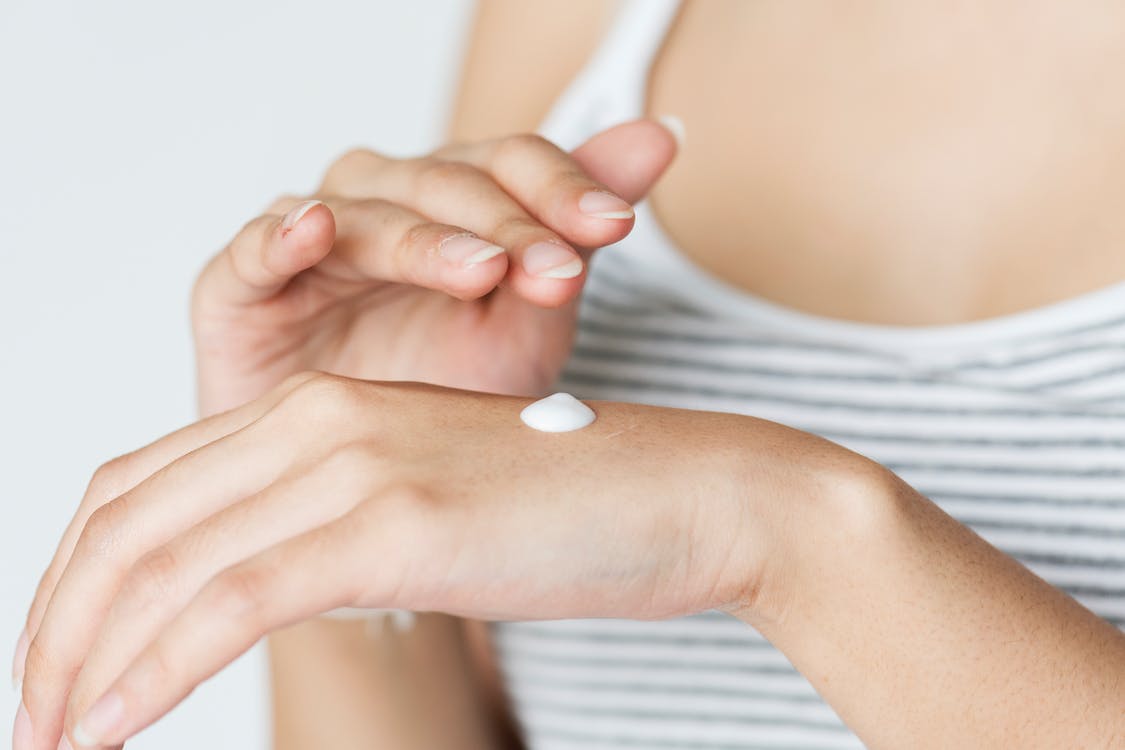 Now that the cold has really set in, everyone is starting to plan for those winter and spring vacations. Whether you're thinking about a beach vacation or you're just planning to visit family over the holidays, one thing's for sure… You're probably going to have your photo taken a lot! The good news is, it's not too late to get your skin looking beautiful so that you can feel confident and look great when the camera comes out. You can give your skin that glow from within look and pamper yourself at the same time with Peach & Lily's K-Beauty skin routine!
Korean women are known throughout the world for their glass-smooth skin that seems to glow from within. Their skin is the picture of vitality and youth. Getting this look does require some effort and dedication, but if you're serious about achieving the best skin of your life, it can be done with this routine. Korean skincare routines often involve 10 steps or more, which is probably a lot more than you're used to. However, the routine is completely customizable to suit your needs and not every step is required every single day.
Your 10 Step Secret to Vacation Ready Skin
The Double Cleanse
The traditional K-Beauty routine starts with not one, but two, cleansers that serve different purposes. An oil-based cleanser is used first to thoroughly break down oil, sunscreen, and makeup on your face. The beauty of an oil-based cleanser is that it can break down all those nasties without the need for scrubbing that can lead to wrinkles. A water-based cleaner is used next to remove any lingering residue from your oil-based cleanser.
Toner
Forget about the harsh, drying toner's that were so popular in the past for oily skin. Korean toners are made to balance the pH of your skin, add hydration, and target a variety of skin care goals. When selecting a toner, consider the individual needs of your skin. Toners are an excellent opportunity for customizing your routine because there's one formulated for just about any skin care concern.
Essence
Essences are very unique to Korean skincare routines. They usually have a watery texture and provide extreme hydration to plump up the skin and prepare it to absorb better the treatments to follow. Using an essence will give your skin a more youthful look, and who doesn't want that?
Serums and Ampoules
Serums and ampoules offer another opportunity for really customizing your K-Beauty skin routine. Following your essence with a serum or ampoule gives you the chance to target skin issues like loss of elasticity, wrinkles, and hyperpigmentation with super-concentrated active ingredients. The right serum can be a life changer for those with severely dry skin. In traditional Korean routines, more than one serum is often used, depending on individual goals. The serums are layered starting with the thinnest formula and working up to the thickest. You can also add or take away products depending on what your skin needs that day.
Moisturizers
Next, come your moisturizers. First, an intensive eye cream provides extra moisture to the delicate eye area. This is the area of the face that shows age first, so Korean beauty companies have created formulas to target things like dark circles, fine lines, and dryness. Look for eye creams with ingredients like rose oil, Argan oil, Vitamin E, and licorice because they can have dramatic results when used consistently.
Follow your eye cream with an all over facial moisturizer to lock in moisture and prevent all those beautiful active ingredients you just applied from evaporating away. There are formulas meant for aging skin, dry skin, and even oil-free and anti-blemish concerns. Often, a lighter weight formula is best for daytime wear under makeup, and a thicker formula is used at night. There are so many different formulations available, you're sure to find one that's perfect for your skin type.
Sunscreen
Sunscreen is an essential step in a Korean routine. This should be the final step in your morning skincare routine every day. It's the most critical action you can take to prevent skin cancer, lines, wrinkles, and dark spots on your skin. According to the Skin Cancer Foundation, you should use at least an SPF 15 or higher on all skin that's exposed to skin each day. To shorten your routine, you could use a moisturizer or foundation with a built-in sunscreen.
Exfoliators
Exfoliators used in Korean skincare are made from botanical, and fruit extracts that gently dissolve dead skin without being harsh or abrasive. While this is a critical step, you'll only want to exfoliate two or three times per week. Exfoliated skin absorbs skin care products better, and the process also exposes fresher younger skin. Don't be tempted to skip this step because it can make a huge difference!
Masks
To really amp up that youthful glow, you'll want to add some masks to your routine. Masks can be done anywhere from once a day to just once a week, depending on what your schedule allows. Sheet masks are usually kept on hand in a variety of formulations so that you can customize your mask to what your skin needs that day. Generally, sheet masks contain similar active ingredients to serums, but they are more targeted, usually with only one or two active ingredients.
Another favorite type of mask used in Korean skin care is the sleep mask. Sleep masks are applied in the evening before bed and left on overnight to work their magic. They can provide amazing benefits like intensive moisturization, tightening, and brightening the skin. Consider using a sleep mask a few times each week instead of your regular night time moisturizer.
Now's the time to establish a skin care routine that will have your skin beautiful and glowing for all of those vacation pictures. Don't forget to take your favorite skin care products along in travel size when you go on vacation, too. You'll be sure to make all of your friends and family jealous of all your lovely vacation photos!