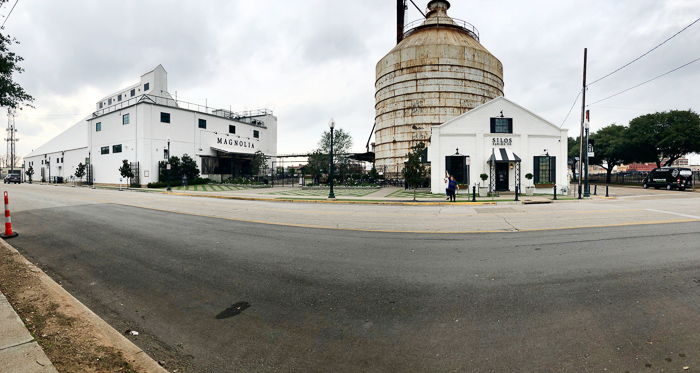 Whenever I took my week long girls road trip to go visit Waco, Texas and The Pioneer Woman Mercantile, I was nervous. I am not one who likes driving during road trips. I don't even like to be in a car on a road trip — or at least I thought I didn't.
I normally like to pack my bags and get on a plane and head wherever I am going. But this trip was different. It opened my eyes to traveling by car, and I learned a few things along this trip.
It's amazing what you can learn about yourself when you get in a car and just start driving. For years, I felt inferior when it came to driving and I always let my husband drive. I am not sure why I put all that burden on him, but now that I learned a few things, I think I am going to be driving a lot more.
When I read about Natasha Nicholes and her family's road trip across Route 66, it intrigued me and I wanted to feel and experience that as well.
5 Things I Learned About Myself While Driving on a Road Trip
#1 I am very capable of driving
I have told myself so many times over the course of the last few years that there was no way I could drive long distances to go anywhere.
I would give all kinds of excuses — I'm not good at it, I can't see very well at night, etc.
Our second stop! Getting ready for the day to visit Waco, TX
I found out on this trip that I am very capable of doing it and I am good at it as well. I am calm when I drive. A lot of traffic doesn't bother or scare me, and being stuck in traffic does not annoy me at all.
#2 Driving is very calming
While driving on this trip, we decided to break it up so that we did not have long driving spurts. Our longest was when we were on the way home and that was almost 8 1/2 hours. For the rest of the trip, we drove in 5-hour spurts, which worked out great for us.
We discovered a wine and coffee shop on our trek to find a local CVS.
We stopped in Little Rock, Arkansas and stayed the night there and had the best time.
The thing that I noticed about myself while driving this trip was how calm I was. Not once did I yell in traffic or scream at the truck next to us who almost accidentally came in our lane.
I even surprised myself at how calm I was.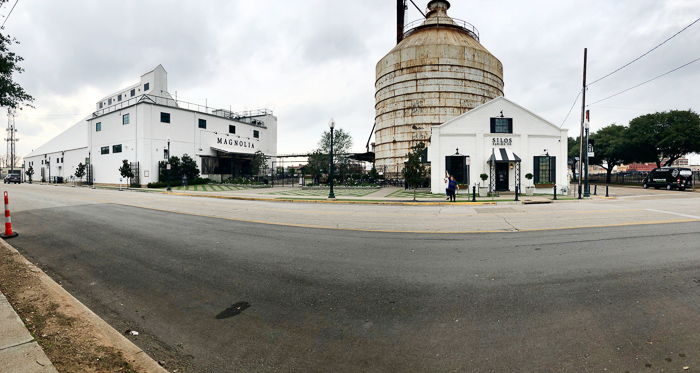 #3 The scenic route was everything
Usually, when I take a trip somewhere, I am always, "Let's get there and quickly". But as I said, this trip was different. My best friend and I, along with my daughter left the itinerary open and if we saw something that looked interesting along the way, we got out and explored.
We discovered a ton of murals on our walk through all the streets of Waco.
That was totally different for me and I loved it.
For example, we had to make a detour to mail my son his car keys. This momma took off with his only car key and he could not go anywhere! So, we put the coordinates in the GPS for the nearest FedEx office and off we went looking for a place to mail his key home.
Michele loves talking to the lawmen and thanking them for their service. 
Because of that, we saw a few sights we would not normally see. It was so neat and so amazing.
#4 I really love adventure
I have always told myself I love to travel, but even more than that, I love the adventure that it brings. Getting in a car and driving doesn't cost as much as flying and it leaves the door open to stop as much as possible and find all the adventure there is to offer!
And you always need to make sure if you are taking a road trip that you check your car over completely — including getting new tires like these subaru outback tires.
Another coffee and tea bar we discovered on our drive to Waco.
We did this while in Waco and God opened so many doors to allow us to speak life into people and also to allow them to speak life to us.
It was just so refreshing.
When you are carefree with no agenda, you are free for all kinds of shenanigans!
#5 Driving makes me want to take another road trip
The moment we got home, I found myself already itching to go on another road trip. Thankfully, I have one coming up with my husband in April and I cannot wait to get away again!
What about you? Have you ever driven on a road trip for longer than a couple of days? What did you think?