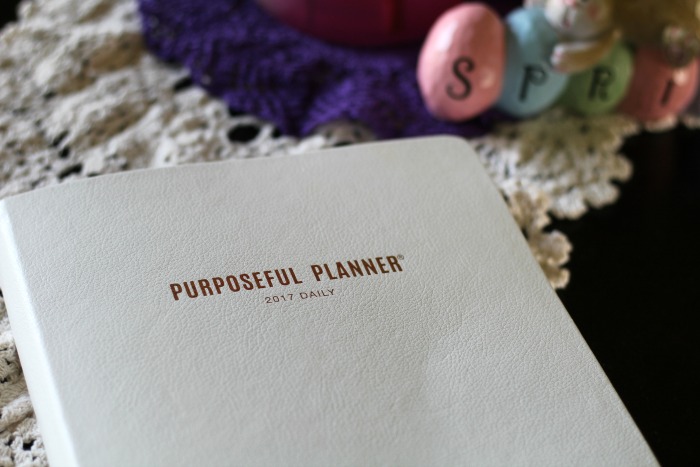 One thing about my life is this — it is BUSY — with a capital B. Honestly — if it wasn't for me living by the list lately, I would forget everything. I determined that because last year went by in a blur and I missed out on a few things, that this year, I would be more balanced and keep up with everything going on in my life. I wanted what I was doing to be purposeful, so when I heard about the Corie Clark Purposeful Planner, I knew that was a planner that I definitely needed to check out.
For me, I HAVE to have balance — and that comes through making time for myself, my family, and other fun stuff without over scheduling myself with work.
I learned a few things this year about how to plan your year out, and because I followed those tips, it has made all the difference in the world in the amount of time I am working, and making sure I balance it all out correctly. Of course, none of that is possible if you don't have a really good planner — and that is one reason why I truly love the Corie Clark Purposeful Planner.
I think the thing I love most about this planner is that it covers SO much of everything that I need a planner to do.  Inside this 365 page planner you are going to find —
Lays flat when open
Ribbon bookmark
Inside pocket for storing loose papers and receipts
Life and goal planning worksheets to help you live your life on purpose and with intention
Monthly spreads
Budget sheets for every month
Menu plan sheets for every month
Master task lists for every month
Goal sheets for every month
Daily plan sheets for Monday through Friday
Saturday and Sunday share a page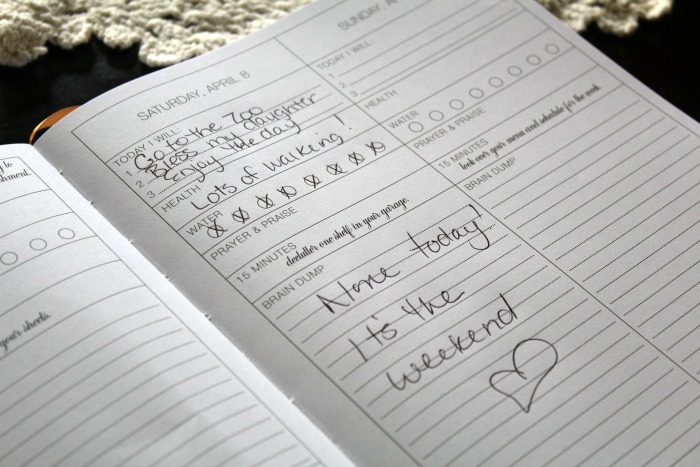 Today I will section for your top three tasks of the day
Hourly schedule from 6am-9pm with lines between each hour for more room or for 1/2 hour increments
Quote/verse
Prayer/Praise
Water intake
Health
Brain dump for to-do's, notes, doodling, etc.
Retail therapy for shopping lists
Menu
White Leatherette Soft Cover with copper foil detail
I have been using this planner for a few months and I honestly can say I really love it. All the sections in it help keep me on track and sane around my house. The brain dump is definitely something I love doing every night before going to bed.
I like to sit down for 15 minutes each night and write down everything I'm thinking.  If anything needs to be done the next day, I put a note in my phone.
Right now, you can purchase a Corie Clark planner for a great deal! The one featured above is only $26 and can be found here.
Using a planner really helps me to stay balanced in my life. Without it, I would be missing all kinds of appointments. If your life seems chaotic, maybe you need a Purposeful Planner too.
I received a planner for review. All opinions listed are 100% my own.