You're off on a vacation. Great! A time to get away and relax. But wait a minute… you want to look stellar. Yet, you're not able to bring your full setup on the plan let alone wanting to lug it around upon arrival. No worries. You can still have that stellar look without the salon list of beauty products.
Items to Pack
Whether it's a few days or a few weeks — it's good to be prepared. You wouldn't want a major breakout, cracked skin, or feeling grimy when you're on a vacation. No thank you. You're limited in the size of the liquids you can bring on planes. Blah. It doesn't stop you from preparing for the trip or bringing essentials.
Here's what you can do prior to heading out on your adventure:
Perm it up – Lock that hair in place by getting a perm. You'll want to consider if you're heading to the beach but a perm will do the trick if you're in the everyday scenarios.
Weaves – Want to skip the hassle and still look fabulous? Consider a weave by LumiBloom or some of their strengthening shampoos so your hair can take the change in humidity and direct sunlight.
Moisturizer/Sunscreen – Certain areas can quickly dry the skin and leave you sunburnt. Not good. Bring along a bit of moisturizer (among other things) to keep that skin feeling fresh and use sunscreen whenever possible.
In addition to what you bring, how you bring it matters if the goal is to pack a lot in a little. Knowing how to pack like a pro will certainly come in handy.
Things to Do
Now you're out and about. You're having a blast so you don't have the full ability to do your normal routine and take care of your body. Worth it when you're having fun. Though, there are a few things you can do while you're traveling to make sure you're keeping that glow.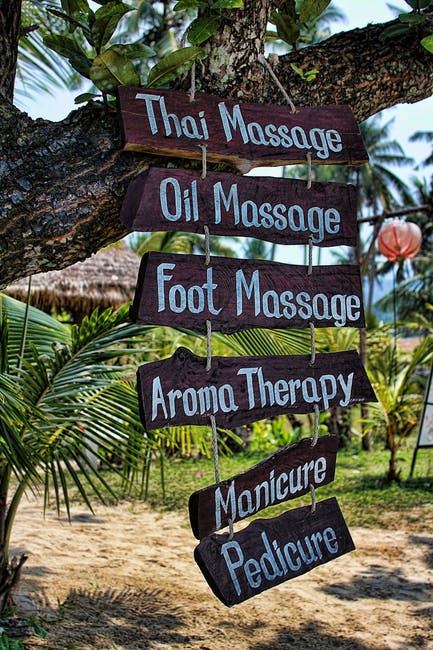 Here is what you could do when you're traveling about:
Keep up the routine – Yes, you're on vacation but skipping the routine can lead to a breakout or other troubles with your skin and beauty. Take the few moments to get prepared instead of rushing out even if you're super excited about exploring new places.
Go to the spa – Some of the areas you're going may have awesome exchange rates. Take advantage of this especially when it comes to spas! It's cheaper than back home while retaining the high level of service and professionalism. Why not splurge and go all out with an all-inclusive treatment, right?
Experiment – You can't take it all so use this time to experiment and learn to stretch what you have to match what you can do back home. Who knows, maybe you'll get back with a newfound appreciation for the essentials and save a few bucks (and time) from the bounty of products you already have?
When You're Back
The days you spend sitting out on the beach or traversing the towns without your usual routine can do a number on your skin, hair, and body. The shift in temperature and humidity will do that to you. It's okay, you can spend a day or two repairing the foundation.
Here are some things you should do when you return:
Learn – Figure what mattered most so the next time you're not trying to lug a large haul of beauty items when they aren't warranted. You may also figure out a great way to find comparable products once you hit the destination — saving you time and precious packing space.
Deep cleaning – While on the go you may have been stuck using makeup wipes. Time to unclog those pores the moment you get home. Take a good bath or shower, with deep scrubbing, to remove any leftovers that were building up during the trip.
Moisturize (again) – An extra layer of moisturizer will help reduce dry skin and inflammation. Aloe will help, too. Do yourself one better with a deep moisturizing body scrub. Take it easy before going back into work looking worn down.
So hey… What are your beauty tips when you're heading out on a grande adventure?