This post contains affiliate links.
A couple of times a month, I get an envelope in the mail from my mother in love with a special note of encouragement along with some coupons and different articles she has cut out of her paper. I look forward to this because I still love getting those notes of encouragement in the mail.
Isn't it sad that writing physical letters is a lost art these days? Sending a word of encouragement to someone seems to be a lost art, but Dayspring is bringing it back with their 21 Days of Encouragement series.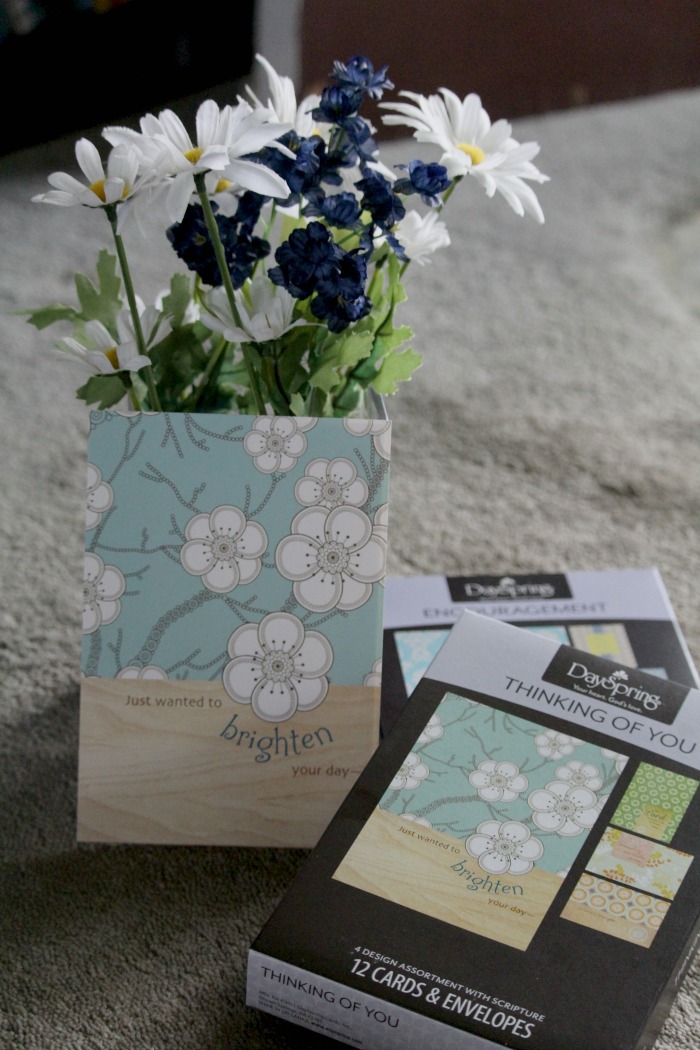 DaySpring has started a 21 Days of Encouragement Campaign to help you rediscover the lost art of writing notes of encouragement to those around us.
They have some great ways to do that through boxed cards you can purchase, or if you are determined to send it electronically, they do offer some electronic cards, but you still get the pleasure of going through the process of picking out the perfect one for whoever God has laid on your heart.
Simply click that photo above to learn more about the 21 days of encouragement and also grab some boxes of cards so that you can start sending cards again to your friends and family. I got two boxes and I definitely plan on putting them to use soon.
Share encouragement through the eCard Studio and don't forget about the value of a handwritten card for inspirational, Scripture-filled encouragement.
Do you still send out cards to friends and family? When is the last time you sent a word of encouragement to someone who needed it?