Thank you to Madison Reed for the opportunity to discover a healthier and convenient alternative to at-home hair color.
Today I decided it was high time to do away with my bright red summer hair and take on a new shade. My hair has been looking kind of dry and brittle, and honestly — I just don't have the money right now to go to the beauty salon to get my hair taken care of. Thankfully, Madison Reed haircolor offers me amazing salon quality products to create a spa day at home for me and my hair!
I have never colored my hair at home before so I was curious to see how easy it was. Honestly — I didn't even know what color to go with, but after taking an online consultation about my current hair color and my skin color, Madison Reed set me up with the perfect color to compliment my already gorgeous features!
Doing some reading I discovered, Madison Reed  hair color sold through their online shop, is not only salon quality, and  long-lasting, but it also contains safer ingredients compared to drugstore, & other online brands. Their formula is free of PPD, resorcinol, ammonia, and parabens. Madison Reed hair color conditions, and shines your hair with Argan Oil, Keratin, and Ginseng root.
I decided to go with Verona Brown — a deeper brown with red tints to it. Everything comes in a nice box, complete with easy to read instructions. In fact, in about an hour I was done!
I absolutely love my new color, feel like my hair is soft, and shiny, and the whole at home spa experience was really relaxing. Everything about Madison Reed screams high-quality, luxurious, and pampering. They have all these instructions spelled out in their box, and thought of every little detail for us to have an easy, delightful experience that ends with amazing hair color.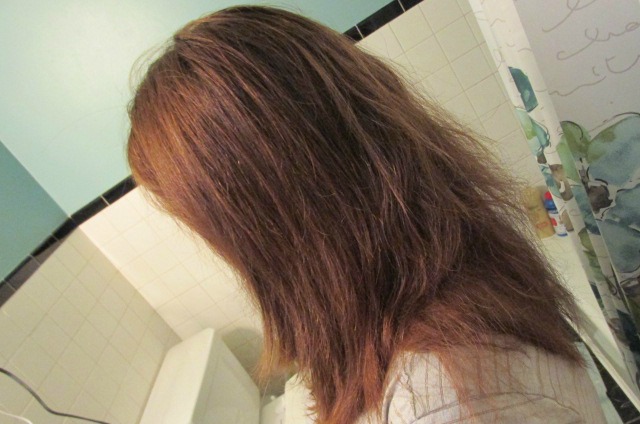 I absolutely loved my first DIY hair coloring at home, and can't be happier I did it with a wellness focused, high quality brand like Madison Reed.
It's Your Turn Now!
Take the color test, and let me know which colors were recommended for you. You can use–
DISCOUNT CODE: MRPAMPER for 50% off your first color kit. (good with new customers, expires Nov.30, 2014)
Have you ever used Madison Reed? Which colors are recommended for you on their website?