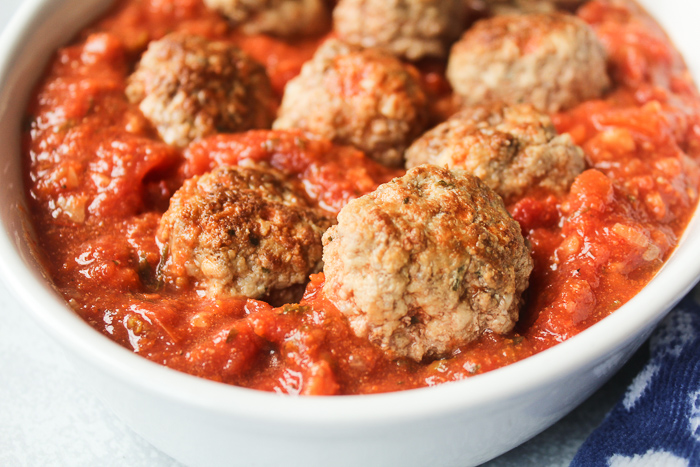 The first time I ever made meatballs, no one could eat them. I am not joking. Those things were hard as a rock and dry as a bone. I finally gave them to our big dog who wound up burying them and never eat them. Since then, I have been on the hunt for the perfect meatball recipe. I finally found it after some trial and error. Here is how you can make the best homemade meatballs on the planet.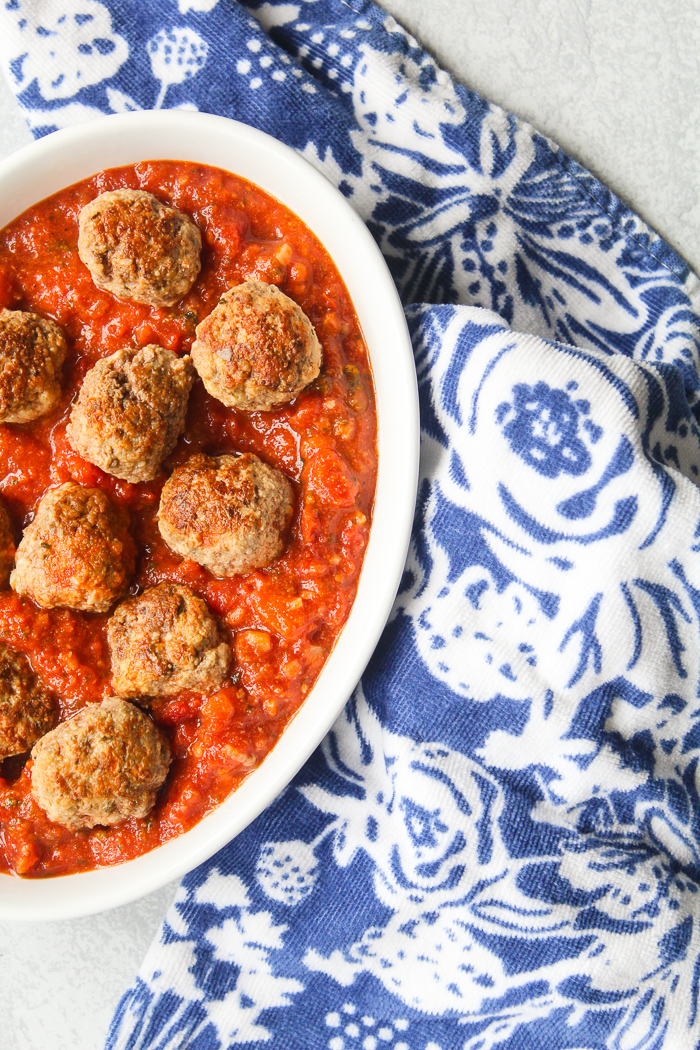 This recipe uses fresh ingredients — not dried. I think that is what makes the difference.
How to Make the BEST Homemade Meatballs on the Planet
Ingredients
Instructions
Combine meat, garlic, breadcrumbs, Parmesan, eggs, salt, pepper, parsley, and a splash of milk in a mixing bowl. Mix together well with hands. Roll into 25 1 1/2-inch balls and place on a cookie sheet. Place cookie sheet into the freezer for 5 to 10 minutes to firm up.
To brown the meatballs, heat olive oil in a heavy pot or large skillet over medium-high heat. Add meatballs 8 at a time, turning to brown. Remove and drain on a paper towel after each batch.
The trick is to not cook them all the way through. Once you are ready to move forward with your spaghetti sauce, place them in a pot with the sauce and let them cook for about 20 more minutes.
This will result in the most tastiest meatballs EVER!
After you batch cook them, you can freeze them for later use if you want. Just remember that they are not cooked all the way through, so when you go to use them, you need to cook them about 20 minutes more.