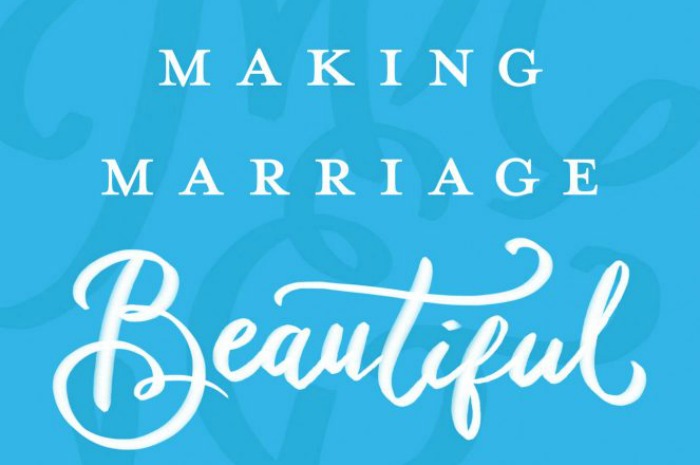 One of my priorities this year is my marriage. In 2016, both my husband and I allowed our jobs and our crazy lifestyle to take precedence over our relationship and in the latter months, we noticed a huge distance and strain happening. Honestly — it scared me, so I made it my priority this year to read books that help me focus on the beauty of marriage and how to put my husband as a top priority in my life. That is how I happened on the book Making Marriage Beautiful by Dorothy Greco.
About Making Marriage Beautiful
What makes a marriage beautiful? Honesty? Compatibility? Physical and emotional intimacy?
All of these are important, but there's one component that determines the quality and longevity of a marriage more than anything else: a willingness to grow.
Because a wedding joins together two imperfect people, all couples experience disappointment, conflict, and pain. How husbands and wives respond to these challenges determines the kind of people they will become and the kind of marriage they will have.
Making Marriage Beautiful reveals how the pursuit of Christ results in profound transformation for both the individual and the marriage. Rather than offering clichés and formulas, Greco relies on candor, humor, and real life stories to bring encouragement and wisdom to all couples, regardless of whether they have been married four weeks or forty years.
Learn more and purchase a copy.
I read a lot of books about marriage, so I truly though that this was one of the better books I have read on how to strengthen your marriage.
It covers a range of topics that are common obstacles in marriages and gives practical advice about how to resolve those issues and move on.
I love that Dorothy talks about the joys of marriage, but also hits on the difficulties that arise in marriage as well. Sometimes that is not discussed in books on marriage like it should be.
This book is a great book for anyone looking to strengthen the communication lines between husband and wife.
About Dorothy Greco
Dorothy Greco and her husband, Christopher, have spent their entire twenty-five-year marriage helping men and women create and sustain healthy marriages.
They have served numerous churches in the Greater Boston area for thirty years. Dorothy's writing has been featured in "Relevant Magazine," "Christianity Today," "Sojourners," and "Her.meneutics."
She is a regular contributor for "Gifted for Leadership," "Today's Christian Woman," and "Start Marriage Right." The Grecos have three sons and live near Boston.