Yes you can do Maldives on a budget. Here is everything you need to know.
The Maldives is a popular destination and a fascinating country to visit. Traveling to this picturesque country is an excellent way to spend the holiday.
However, if you are a budget-conscious traveler like me—I suggest you stick with me as I list everything you need to know if you want to travel to the Maldives on a budget. In fact, the experience of traveling to Maldives on a budget may even be far superior to staying in luxury hotels and only eating at 5-star restaurants.
Instead of staying at the luxury hotels in Maldives, the best alternative is to experience life as a local to get the best cultural experience possible without hurting your wallet. Here is everything you need to know.
How to do Maldives on a Budget
Look for Cheap Flights
The first thing you should do to make the most out of your trip to Maldives or any other destination is to look out for cheap flights.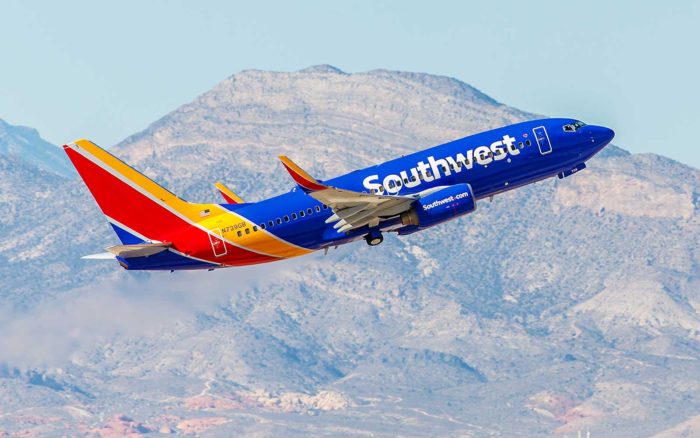 Make sure you check websites that offer the best deals and depending on where your point of origin is—you can probably score tickets for less than $500.
Also, make sure you book in advance to get the best airfare prices. Booking 2 weeks before the flight is not the best way to get low prices on plane tickets.
Do Independent Travel
Not too long ago, traveling to Maldives on a budget was not possible. But now that the government regulations have switched a little, people can now stay in guesthouses operated by some of the locals in the local islands—giving you a better experience of how to live like a Maldivian local.
The best thing about doing independent travel is that not many people do it yet, meaning the local guesthouses are not as crowded as the hotels. So with that being said, you should avoid travel packages that include hotels to save money on accommodations when traveling to Maldives on a budget.
Finding Cheap Lodging
How do you find cheap accommodations in Maldives? It's super easy. Although cheap hotels and accommodations in Maldives are unheard of—couch surfing in local houses is abundant.
Camping is also a possibility, but just to be safe—you can try to live with the locals first before learning where you can go hiking and camping. Bringing your own camping cookware would be an excellent idea, especially if you want to maximize the money you save and use it for other parts of your trip.
However, if you will not be staying in the Maldives for too long, it's probably best to allow a $40-$60 budget for lodging—especially if you want to sleep comfortably and have enough energy to do tourist stuff the next day.
Still, nothing beats the comfort of sleeping in a hotel room, but lodging in guesthouses isn't really bad. You can also try to look for local houses renting out their houses to tourists, and you can even do it beforehand to make sure everything is sorted out before you leave.
Transport
When traveling in Maldives, transportation costs can really burn through your budget. So, make sure you find a way to lessen the cause of your commuting around the country by choosing cheaper options. Local ferries are very cheap, but their travel schedules are not very frequent. Traveling from the airport to the central city costs less than $2, which is pretty low compared to taking a cab. However, these ferries do not travel to resorts.
And guess what? It costs around $250 per person to take a speedboat for a 10-minute ride. That is too much, but there is another way around it. If you are staying at a resort, I discovered that you could get there with the help of local anglers in their boats at around $40.
It's still expensive, but not as much as $250! But the best way to save is not to stay at a luxury resort. It is always good to travel when you are healthy, so make sure you stay healthy while traveling so you can keep up with the locals when riding their boats.
Cheap Food
The food in Maldives costs around $5 to $10 a meal. That is pretty high, especially if you are on a budget. Of course, it's okay to treat yourself to some good food from time to time during your trip, but the best way to save money is to take advantage of the guesthouse's complimentary breakfast.
The servings are enormous, and you get to experience authentic local cuisine made by real locals.
Cheap Tours
Lastly, a trip to the Maldives wouldn't be complete without touring around and going on excursions. And the best way to find affordable excursions is by booking them through your guesthouse. Your guesthouse can give you the best packages with free food and other fees taken care of.
If you really want to travel to high-end resorts, you can still do it on a budget by doing day trips instead of staying in their lodging areas. You can always go back to your guesthouse before the day ends. The tricky part is renting a speedboat to get there, so make sure you contact local fishermen with boats for lower transportation costs.
Staying in local islands is not a bad idea as well. It might not be as luxurious as high-end resorts, but you can still get the best Maldives experience. You can travel to island, such as Maafushi, which is less than two hours away from Male. Other islands include Thulusdhoo and Rasdhoo—which are slightly further but just as good. Just make sure you know the schedule of local transport to save on transportation costs.
Be Safe on Your Next Trip!
I really hoped you learned everything you need to know about traveling Maldives on a budget. Maldives is not a cheap country to visit, but as an experienced traveler, I can always find ways to minimize the cost of travel so everyone can experience it! Safe travels to you!