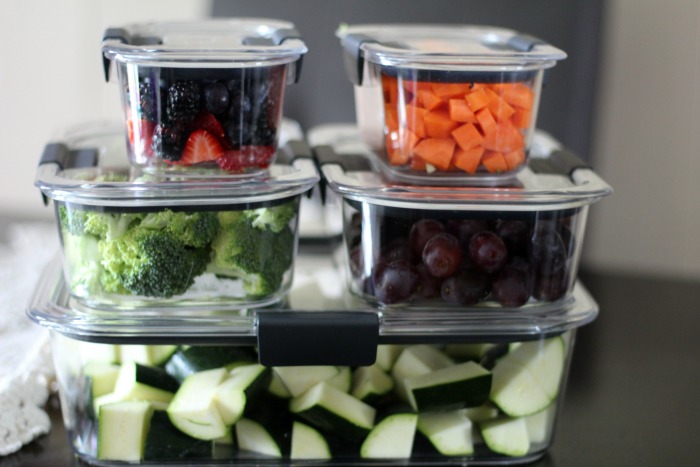 This is a sponsored post for SheSpeaks/Rubbermaid®.
I am an organizer by heart. I love when everything is in its place, nice and neat and I can check it off my list of things to do. Meal prep is a lot like that for me. I like to have everything ready to go and on hand making it easier for me to feed my family and to cook some really awesome food.
As I write this, I am sitting in the hotel for the Mom 2.0 conference, and before I left, I was able to prep and store in the refrigerator, 4 meals for my husband and kids — so they would not have to eat out during the week.
Yes — prepping meals in advance can be done, if you organize it right and you use the right tools — and that is what I am sharing with you today about — the tools I use and have in my arsenal to help you cut your meal prep time in half and create beautiful dishes to serve your family.
3 Ways to Cut Meal Prep in Half
#1 Meal Planning
We already know it is a proven fact that meal planning is an important part of staying on budget and for not having to throw your hands up at dinner time because you have no clue what to fix (been there done that– bought the t-shirt).
So — every Sunday evening I sit down with my notebook, my Ipad, and my pen and sketch out a meal plan for the week.
I do it on Sunday nights because, after cleaning my house on Monday, my next chore that day is to grocery shop. Monday is my favorite day of the week to grocery shop as it is not as busy as some of the other days.
By planning out my meals, I know exactly what I am going to fix and this allows me to create a fantastic shopping list and will also help me stay in my grocery budget.
#2 Prep Everything In Advance
One of my new favorite ways to utilize my time in the kitchen when I am meal prepping is to get everything ready once I get home from the grocery store.
While I am cooking dinner on Monday night, I am usually chopping veggies, washing fruit, or portioning out meat for the meals ahead.
I have been using Rubbermaid BRILLIANCE for storing chopped veggies and fresh fruit in the refrigerator. These containers not only bring beauty to your refrigerator, but they are also 100% leakproof guaranteed.
The pieces also stack easy so they store better in the refrigerator, and my favorite part is that they keep fresh veggies even fresher for longer periods of time.
For example– I cut up this zuchinni a week ago.
When I pulled it out of the refrigerator to finally use it in a dish, it was still bright green and vibrant. For me, that means less waste and easier on my bduget.
#3 Give Yourself Grace
This is my favorite meal prep tip. When I first started out trying to do this, it was about the time the whole 30 day meal plan and meal prep phase was going on. I literally cried the first time I tried it. I was sad, heartbroken, and felt like I just could not do 30 days.
But I could do 7. So that is what I have stuck with. I have meal planned for a whole week, prepped all my veggies and some meals I have went ahead and put together and wrapped in aluminum foil for later in the week.
The thing to remember is if you have to start small — that's okay. You do however many days you can manage, but you can meal prep and cut down enormous amounts of time in the kitchen.
I hope these tips have helped you like they have helped me over the years.
What is your number #1 meal prep tip?
Enter to Win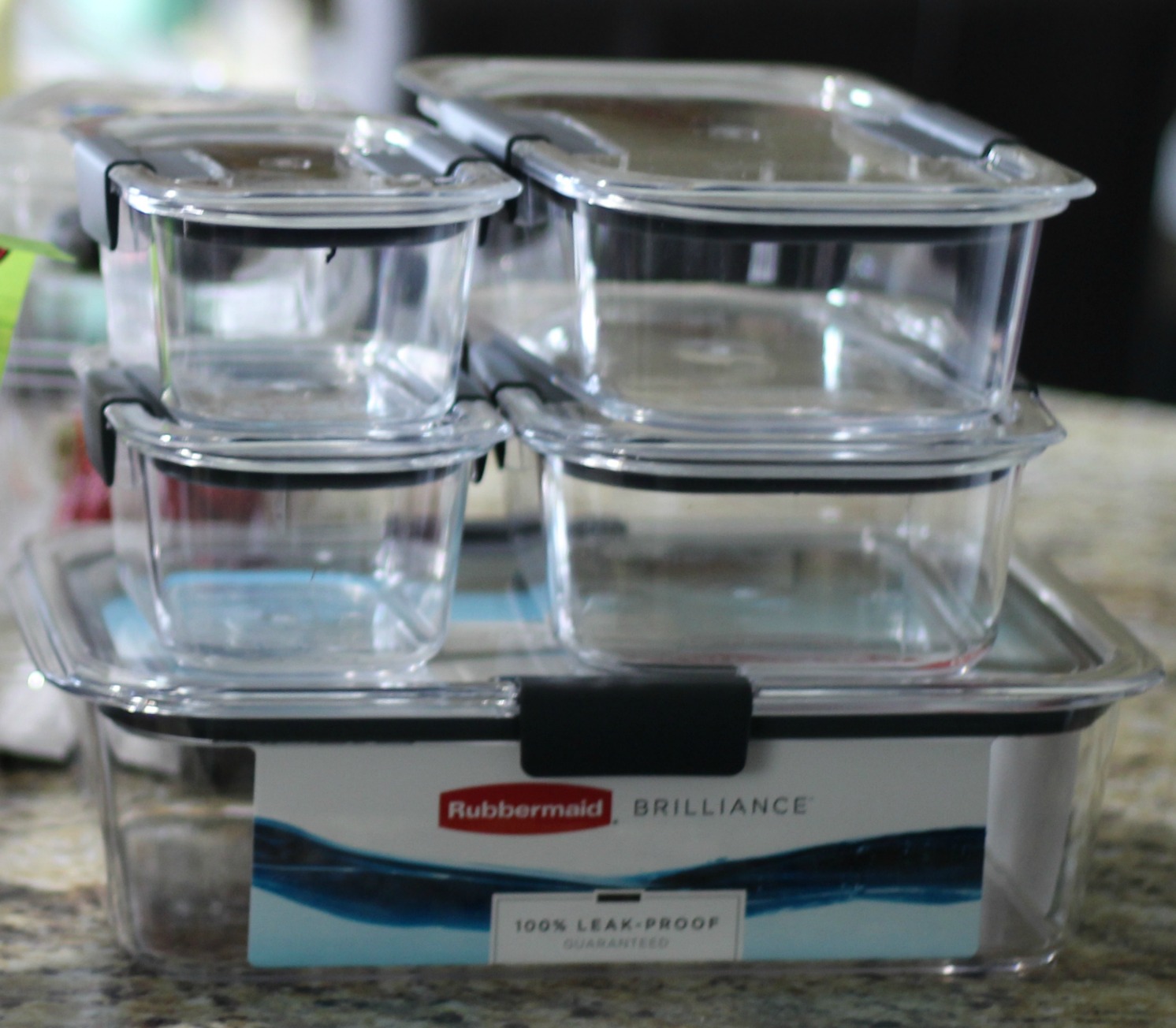 One of my lucky readers is going to get the chance to win a 10 pc set of the Rubbermaid BRILLIANCE. All you have to do is use the giveaway form below to enter.