I will never forget that day in June 2012, after coming home from a weekend trip with my family. We piled out of the van and all of us being tired and exhausted, just wanted to get inside, unpack, and drop down on the couch. Fresh Step® with the power of Febreze™ encouraged us to share our favorite "Meow" moment with you. While this post is sponsored, this story and all the love that it involves is 100% my own.
So here is how Mittens left her paw prints on our heart. . .
My daughter heard a faint little "meww' coming from my flower bed. We both stopped and looked at each other and heard it again. She bent down, lifted the leaves to one of my hostas and there, crouched into a little protective ball, was this small, teeny tiny, gray fur ball.
She looked up at my daughter and tried her hardest to meow, but was dehydrated from the heat. My daughter scooped her up in her arms, kissed her battered little head, and brought her into the house to nurse back to health.
We realized that she had been thrown from a vehicle and landed in our yard. She was only about 7 weeks old. That day, that adorable kitten wormed her way into our hearts and lives forever.
It was a "meow" moment that we will never ever forget.
Since that time, Mittens (my daughter's name for her), has grown into a very sweet and loveable cat. She has won the hearts of all of her family members (including my cat-hating husband), and is best friends with the dog.
We love Mittens an awful lot and because of our admiration of her, we don't just buy her the cheap cat food, or the cheap kitty litter. No – we treat her as if she is one of the family and because of that, we trust and use Fresh Step®.
Ever since the day we brought her in the house, we have been Fresh Step® users. No other litter out there compares, and now with its new Fresh Step® litter with the power of Febreze™, we are celebrating this partnership with excitement!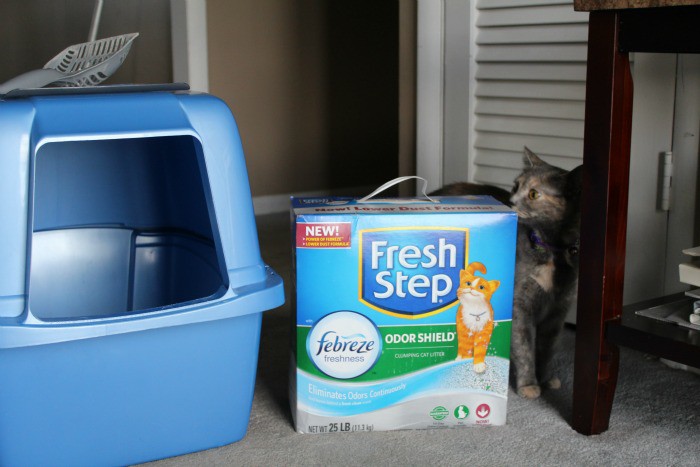 Mittens litter box never smells, and now that we are using the new product, we get a full 10 days of odor control. When she scratches to hide her mess, it leaves behind a fresh clean scent.
Another great thing that we love about it is the fact that it has lower dust, which means everything in the area stays clean when she starts scratching and going to town! My daughter is thankful for that – she doesn't have to dust kitty litter.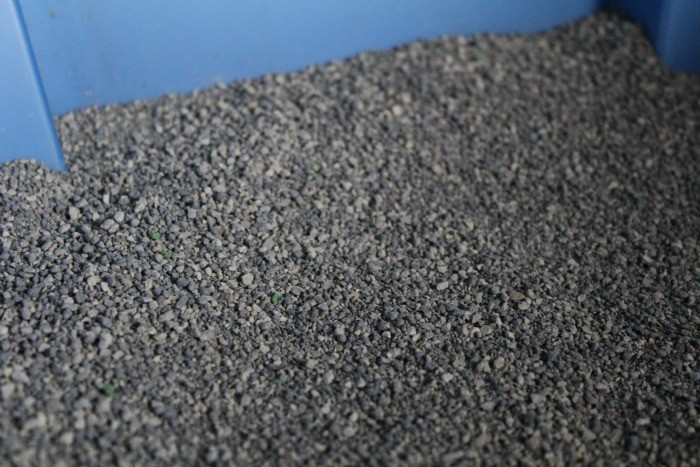 For more information about Fresh Step® litter with the power of Febreze™, visit this link.
Enter to Win
20 lucky winners will each win a February subscription box from CatLadyBox, which will include exclusive cat items for you and your cat as well as a coupon for a free box of Fresh Step® with the power of Febreze™ (approximate retail value of $39.99 each)! To enter, complete the Rafflecopter form below. Good luck!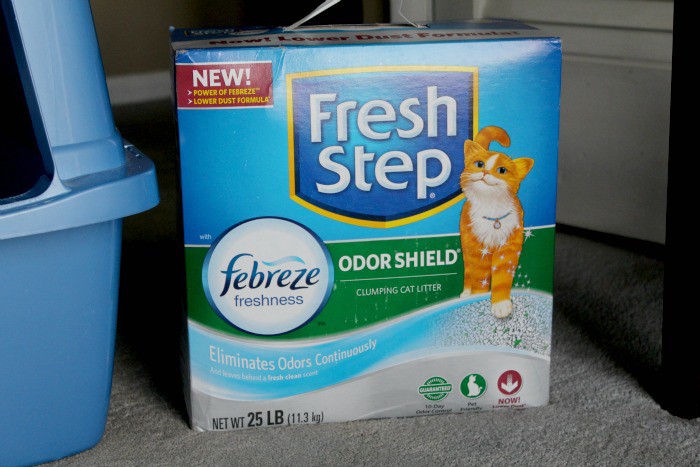 a Rafflecopter giveaway
Follow Fresh Step® on
What is your 'Meow" moment with your favorite furball?
This is a sponsored post written by me on behalf of Fresh Step® with the power of Febreze™.