This post was sponsored by Milk-Bone as part of an Influencer Activation for Influence Central and all opinions expressed in my post are my own.
The last couple of weeks around here have been rough ones for my little fur baby Tucker. He is a senior pet — 10 years old. He was having some issues so I took him in to the vet only to discover he has a torn ACL and arthritis in his knees and his back. Because of his size and his age, he is not a candidate for surgery. I left the vet's office that day with medication to help ease his pain and some instructions on how to help him get some exercise without overexerting himself too much.
One of the things that the vet said to me was to find some things around the house that would help him get a bit of exercise without causing too much pain. He said things like squeaky toys, maybe walking on a treadmill some, and some kind of treat toy.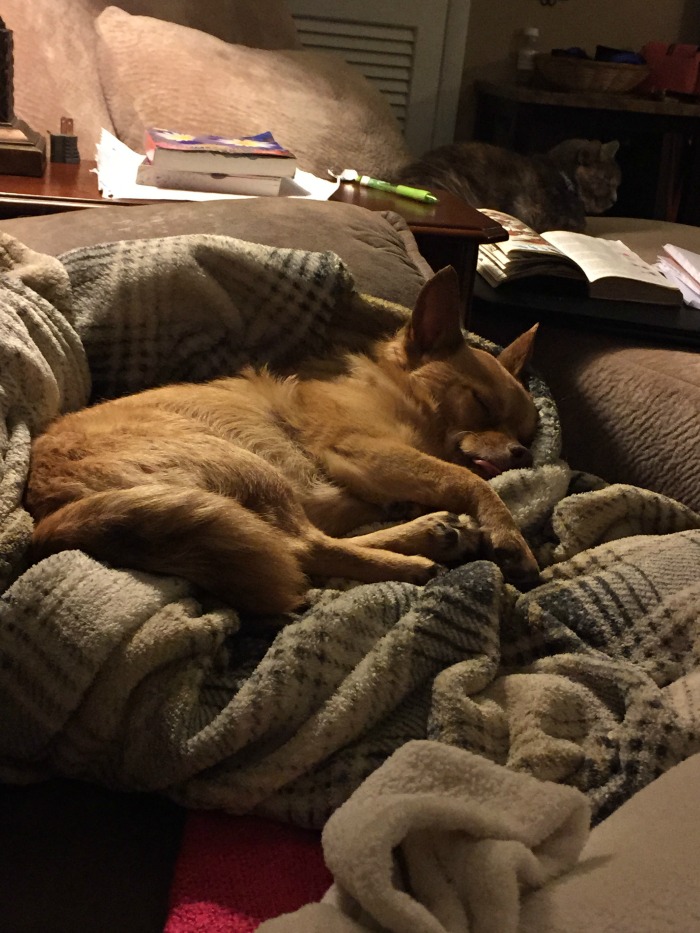 Treat toys are great because they offer stimulation and playtime to keep your fur baby from getting bored. Our favorite are the Milk-Bone® ActiveTM Toys that you can pick up at your local Meijer grocery store. These toys are located in the dog toy aisle.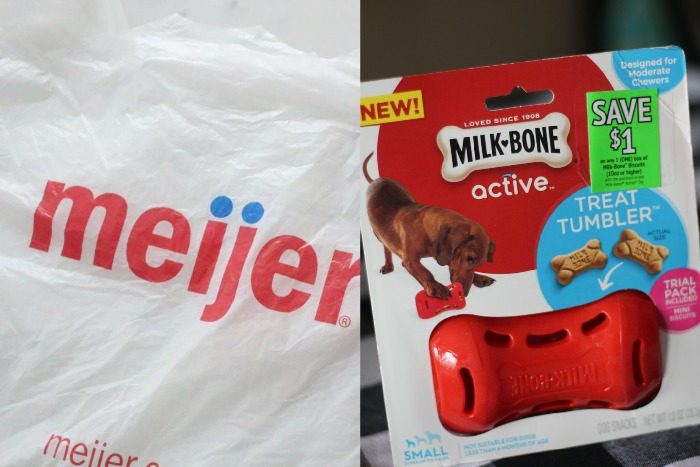 Milk-Bone Active Toys Are Great for Inactive Dogs
Tucker really loves his new toy. I wasn't for sure at first if he was going to like it, because frankly, my little boy is a picky boy. But I know how much he loves his Milk-Bone minis, and because this specific sized toy is perfect for those treats, I knew he was going to have fun with it.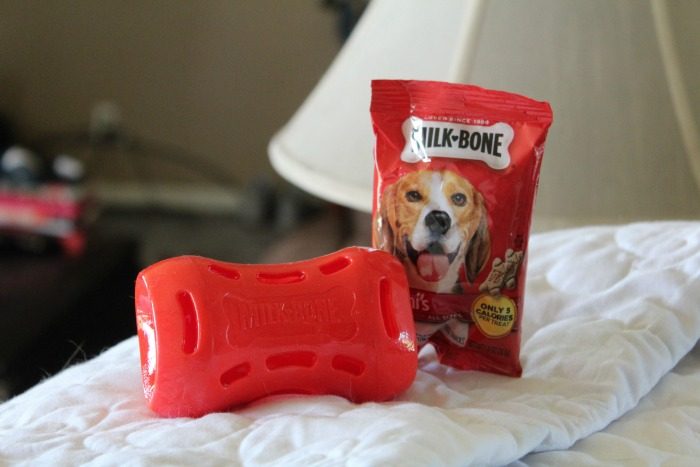 Each toy comes with a starter kit of just a few bones, but I always stock up and keep an extra box on hand. For under $3 you just cannot beat that bargain and price.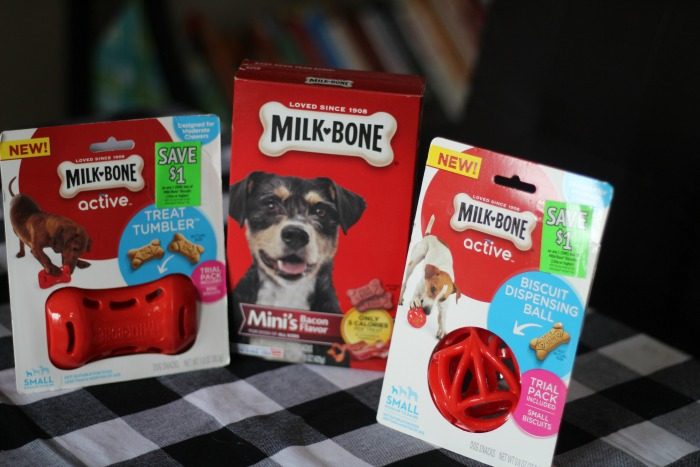 They offer several sizes of the Milk-Bone Active Toys. For Tucker, I got the small size that takes the Milk-Bone Minis. But, we bought an extra one to take to my sister's dog Kloe. She is a Min Pin and this is the perfect size for her. It uses small sized biscuits. She is going to have FUN with that!
They also have medium sizes as well. Here is the complete breakdown with everything you need to know.
Medium Dispensing Ball (reco for dogs 25 – 49 lbs) – Medium biscuits
Medium Treat Tumbler (reco for dogs 25 – 49 lbs) – Minis biscuits
Small Dispensing Ball (reco for dogs up to 24 lbs) – Small biscuits
Small Treat Tumbler (reco for dogs up to 24 lbs) – Minis biscuits
Tucker could not wait for me to get the Milk-Bone Active toy filled with his delicious treats. Once we filled it, I put it on the floor for him to inspect.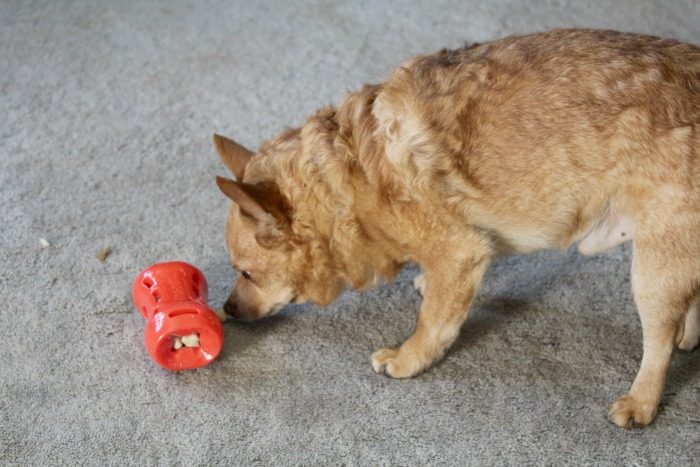 He still hasn't figured out that he can nose it around yet. He just knows that when "mom" rolls it his goodies come flying out and he gets to enjoy them.
Be sure to visit your local Meijer grocery store to pick up a fun Milk-Bone Active Toy for your fur baby. Don't forget to grab your coupon! You can get Milk Bone Active Toys with an mPerk discount — $2 off the Small toys and $3 off the Medium toys, valid until 3/17/18.