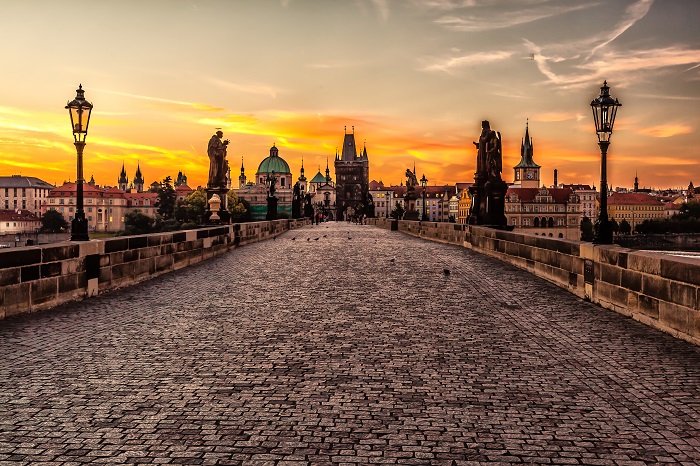 You're probably in the midst of enjoying the summer as you read this, spending lazy days on the beach, taking a refreshing getaway to the cottage on the countryside, or a going on a traditional camping trip surrounded by beautiful flora and fauna.
Or if you have yet to go on a vacation, you may still be stuck at work, pulling the 9 to 5 hustle in a semi-empty, uninspirational office landscape, looking ahead for better days, and daydreaming about some well-deserved downtime.
No matter what your current status is (or state of mind for that matter), there is never a better time than now to start daydreaming and roughly planning your next winter vacation.
Snowy days, Christmas tunes, Santa Claus, and December festivities may seem distant and far away, but time flies and the early bird catches the worm as the quirky expression eloquently puts it. That's why flights and hotel options are known to be more affordable and varied when booking well in advance as opposed to last-minute bookings.
Then, too, you can't deny the fact that planning an upcoming trip to a place you haven't visited yet but dreamed of traveling to gives you something to look forward to on a rainy day or rough week at the office even in the middle of the summer.
Therefore, we consider the timing to be just about perfect for researching, planning, dreaming about and possibly even booking the Yuletide vacation. The opportunities are endless depending on your wishes, wants and needs (and budget, of course).
Here, we thought we would give you a helping hand and share our some of our all-time favorite winter destinations to get you in the holiday mood and provide inspiration for your next adventure. The world is your oyster and simply a few clicks away on your computer, so why not explore it!
Prague: If you're looking to combine old European charm, precious architecture, affordable yet tasty wine, and dining options, as well as historical artifacts and towers, and most probably the best beer in the world, then the Czech capital of Prague might have to be added to your travel to-do list.
Receiving millions of tourists each year, Prague is a Central European gem, often described as one of Europe's most charming, beautiful, and colorful cities. In the wintertime, its climate may be fickle, varying from lightly snow-covered surfaces to heavy snow fall, and occasionally even snow storms; although the likelihood of the latter is very slim. Either way, we recommend that you travel well packed and prepared for any surprises the weather gods might have in store.
As a remedy for warming up after a winter sightseeing stroll, a couple or more of the local beer is highly recommended in the rustic setting of a "Pivnice" (brasserie) or a"Hospoda" (Czech pub). The Czech city of Plzeň is home to the world's first pilsner (a type of pale lager), which was initially produced in 1842 by Josef Groll. To this day, the Czech Republic is known for its production of beer and pilsner, including well-known brands such as Pilsner Urquell. One of the biggest advantages to traveling to Prague during the holiday season is its Christmas markets.
The main markets are held at Prague's Old Town Square and Wenceslas Square and showcase a magical display of lights, brightly decorated wooden huts, Christmas trees, and local handicrafts and delicacies for sale.
The Prague Christmas markets are open daily from December 2, 2017, through January 6, 2018, including Christmas Eve, Christmas Day, and New Year's Day. For those looking for a slightly more glamorous setting, participating in the festivities around the PokerStars Championship might be an option. A stylish event held from December 7-18, 2017, it is definitely worth adding to your holiday agenda.
Barcelona: If you are looking for a city that truly has it all, then Barcelona is a definite must destination for your next vacation. This beautiful Spanish city is said to have hosted 32 million visitors in 2016 and currently offers 75,000 hotel options in different styles and price ranges. In addition, it has an abundance of tourist apartment options for those who seek privacy, intimacy, and a home away from home. The perks of traveling to Barcelona are countless.
As the second largest city in Spain and the capital of the region of Catalonia, it is exquisitely located near the Mediterranean coast, which provides a mild and pleasant climate all year with average temperatures of 53.6° F in December.
Modern architecture — the stunning works of world famous Gaudi are on display all throughout the urban area — a lazy and vibrant beach life in the heart of the cosmopolite city, an eclectic mix of museums, galleries and art exhibitions, a buzzing nightlife, as well as plenty of options for shopping, wining, and dining makes this destination a hard to beat.
It's practical and highly timely metro system easily transports you from one part of the city to another in the blink of an eye for a modest sum. Not having to resort to a car to get around is a huge plus to consider when drafting possible travel plans for Barcelona. Aside from its subway system, Barcelona is an active location that invites residents and visitors to explore its charm by foot, bike, or skateboard. If you are looking to spend your winter in a sunny cosmopolite spot where you are sure to be entertained at all times, Barcelona should be at the top of your list.
Cabarete: Traveling during wintertime doesn't necessarily mean dusting off the ski gear and equipment, spoiling oneself with hot cocoa in front of the fireplace, and putting on several layers of warm clothing. Depending on what your inner traveler is in the mood for, it may very well be walking around in swimwear on a pristine beach in the Caribbean surrounded by crystal clear, turquoise waters and a soothing breeze.
Cabarete is the perfect solution as it is a charming little town located on the North Coast of the Dominican Republic. Located merely a 20-minute taxi ride from the international airport of Puerto Plata, sun-worshippers from the U.S., Canada, Europe, and Russia regularly travel to this Caribbean gem to recharge their batteries and enjoy all that the Dominican Republic has to offer.
Although many visitors come to enjoy the paradise-like beaches, the pleasant weather, and dynamic culture, some come to be active and practice their favorite sport! Ever since the late 1980's, Cabarete has been a hugely popular destination for windsurfers worldwide due to its excellent conditions. Windsurf magazines started reporting on this small and sleepy yet charming beach town, and sports enthusiasts from all over soon flooded the area.
Over the years, the buzz about Cabarete managed to spread to other branches of water sports, including surf, kite surf, and SUP. Water sports shape an essential part of the North Coast's identity and culture and are something visitors are encouraged to engage in during their stay for a more rewarding trip. Provided that your idea of the perfect Christmas is holding a crisp coconut drink in one hand and snorkeling gear in the other, Cabarete is sure to accommodate your needs.