Rachael Ray Nutrish has sponsored this post, but all opinions are my own.
I love volunteering at pet shelters. I discovered my love for it a couple of years ago when I traveled with Nutrish to San Francisco. In that moment, with my arms full of sweet puppies and dogs that need forever homes, I knew I would be a constant pet shelter volunteer. This month is national pet shelter volunteer month, so let me tell you about the one where my heart was changed.
The day I met Pumpkin, I knew right then I wanted to take her home. However, living clear across the states, I had to realize that there was absolutely no way I could take her home with me.
My heart broke as I said goodbye to her. She whimpered when I handed her over, and I made a promise to her that I would do everything in my power to make sure that dogs and puppies like her would have a fighting chance, that I fight and do my best to make sure that they are loved and adored.
That is also the weekend that I overcame my fear of PitBulls because I met Hippo. Hippo was the sweetest and most gentle dog I could ever have imagined.
And that is the #1 reason that I love Nutrish and I love Rachael's Rescue.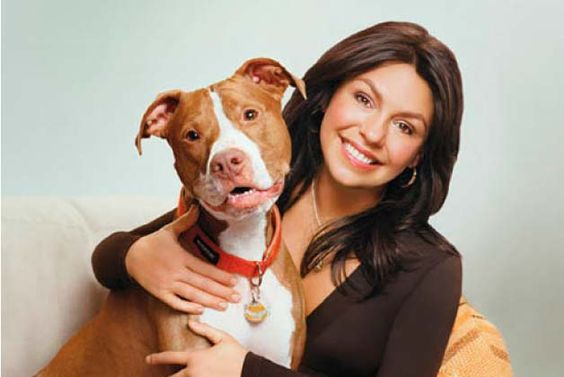 About Nutrish
In 2007, with help from pet nutrition experts, Rachael Ray created Nutrish super-premium food and treats for dogs inspired by recipes from her own kitchen.
In 2014, the brand was very excited to grow into the world of cat food. Whether intended for dogs or cats, Nutrish recipes are made with simple, wholesome ingredients like real meat or fish, and do not contain poultry by-product meal or fillers.
While the Nutrish for Pets food is wonderful for my dog and my sweet kitty and they love the flavor of it, I love the message behind the brand.
Rachael takes her own personal proceeds from Nutrish and uses it to help fund Rachael's Rescue — her rescue facility to help other fur babies find forever homes.
Rachael's Rescue
Rachael's personal proceeds go to Rachael's Rescue®, which was created to help animals in need. To date, she has donated over $14MM.
This money has gone toward food, medical supplies and treatments for these unfortunate animals. All of the Rachael Ray Nutrish products are available where you shop for your family's groceries, making specialty recipes accessible and convenient for every pet parent.
How You Can Help a Pet Shelter
Okay — if you are like me and find that you have more animals than people living in your home, and you just cannot take another one in, there are plenty of ways you can help contribute.
Donate: You can donate money to help. The funds are used to pay for medical bills, food, shelter, and the well being of the animal.
Bring in Supplies: If you find that you have an over abundance of food or old t-shirts, or anything like that, bring it to your local shelter. They can use all the help they can get! Kayla and I will be donating 18 bags of Nutrish food to our local shelter this week.
Come and Volunteer: If you have some time to spare, come and volunteer at your local shelter. You can play with the puppies, help do some cleaning, walk a dog, or anything like that. The workers there always appreciate an extra hand or two!
If you love animals as much as I do, find a local shelter in your area and give back — it doesn't have to be money although that helps. Just give of your time 🙂 Fur babies need love, comfort, and a long time friend. You can be that friend today.
Follow Nutrish on Social Media
For more information on Rachael's Rescue, please visit this link. Leave me a comment and let me know if you have done some volunteering before.