This post has been sponsored by Okabashi Shoes. All opinions are 100% my own.
During the summer I travel a lot. We drive to different destinations, and I am always on a plane somewhere going to this and that. I like being comfortable — as comfortable as I can.
I was recently sent a pair of Okabashi Shoes — and Y'all — I am so in love with these sandals. They have become my go-to shoes for traveling and here's why.
These shoes are the most comfortable sandals I have ever owned. They don't rub between my toes and they have a premium cushion as well.
A Little About Okabashi Shoes
OKabashi Shoes have been around since 1984. They are 100% American made and they are very durable — meaning they are not going to fall apart easily.
Since the time of opening their doors, they have been a family owned and operated shoe company that is located in the small town of Buford, Georgia.
They have sold over 35 million pairs of shoes and the best part is that their sandals are focused on foot health and wellness. Their main concern is support and comfort and for this constant traveler, that is the #1 reason I am head over heels for this shoe.
Shoe Styles Available at Okabashi Shoes
While I chose a flip flop style, they have several styles and color options to choose from.
These are the Breeze style sandals and they run around $19.99 a pair. You can see all the styles and colors available by clicking here.
They also have a sandal style —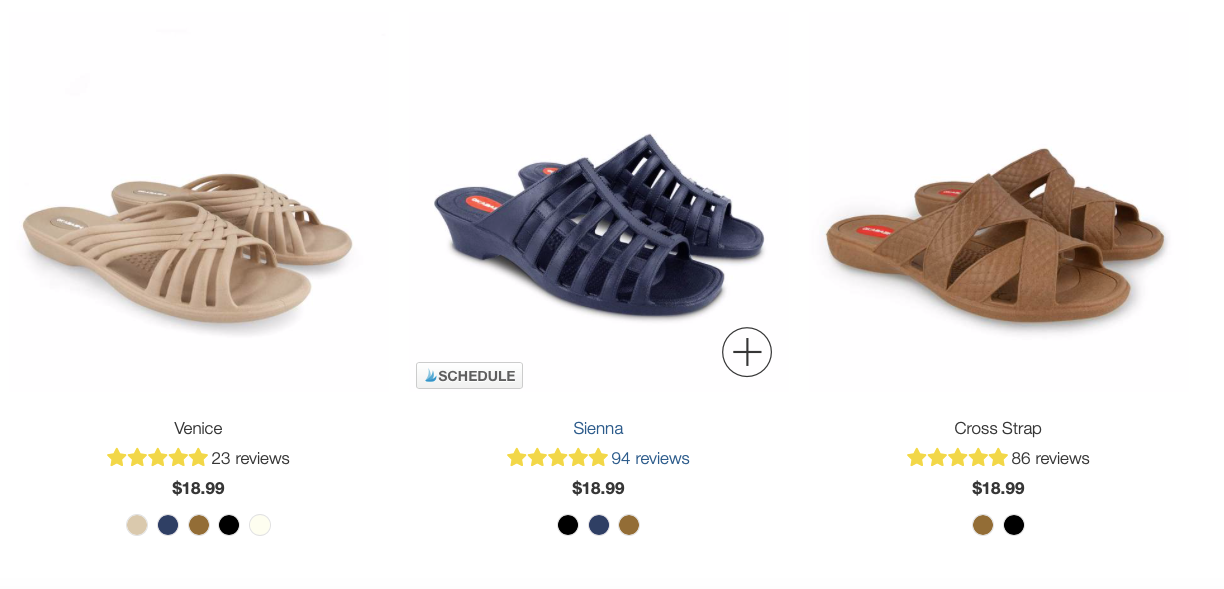 And a clog style for women —
They also have a men's version and they offer accessories such as coozies, sports bags, t-shirts, and gift cards.
Okabashi Breeze Flip Flops
From the website —
Our softest, most comfortable two-piece flip flop. This breezy style is one that you'll live in, season after season. With a thin, flexible upper strap, this chic flip flop provides your feet with all-day comfort and support.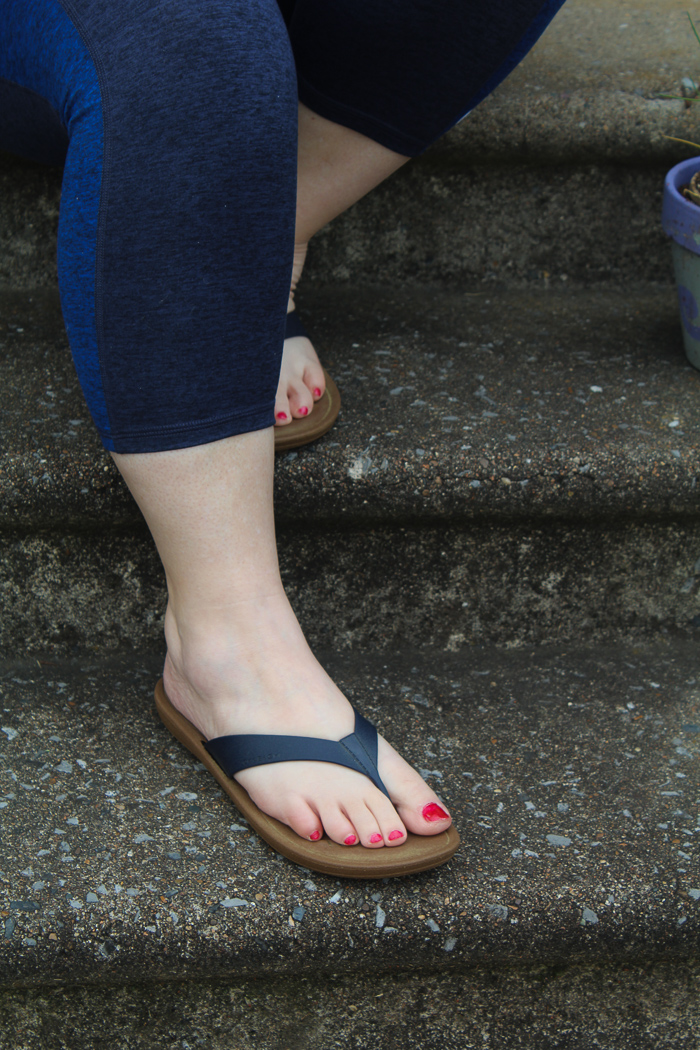 Details:
Premium arch support & sculpted heel cup
Soft upper strap
Reflexology-inspired design for circulation and ultimate comfort
Slip-resistant material
Waterproof & machine washable
Vegan, cruelty-free, and 100% recyclable
These are the perfect shoes for me this year for traveling. They work well for lots of walking (I have a ton of food tours on my list this year) and are great for sticking my feet in the water while I am soaking up some rays on the beach.
I also plan to wear them on the days we go fishing. They are simply a very versatile sandal/flip flop and I am so glad I got to try them out. They are pretty sporty and stylish too!
If you are looking for a pair of budget-friendly shoes that can take a licking and keep on ticking, Okabashi Shoes has your back. Click here to order your pair today.