Many thanks to Damascus Road Productions for providing a sample of Paul's Promise for this review. My opinions are 100% my own.
When I first heard about the movie Paul's Promise — I won't lie. I was a little apprehensive. With the way things are nowadays, it's hard to talk about racial issues without one side or the other getting extremely heated.
But this movie hits all the right notes and deals with racism in a very tasteful manner. And, Paul's Promise is based on a true story — so these are accurate events.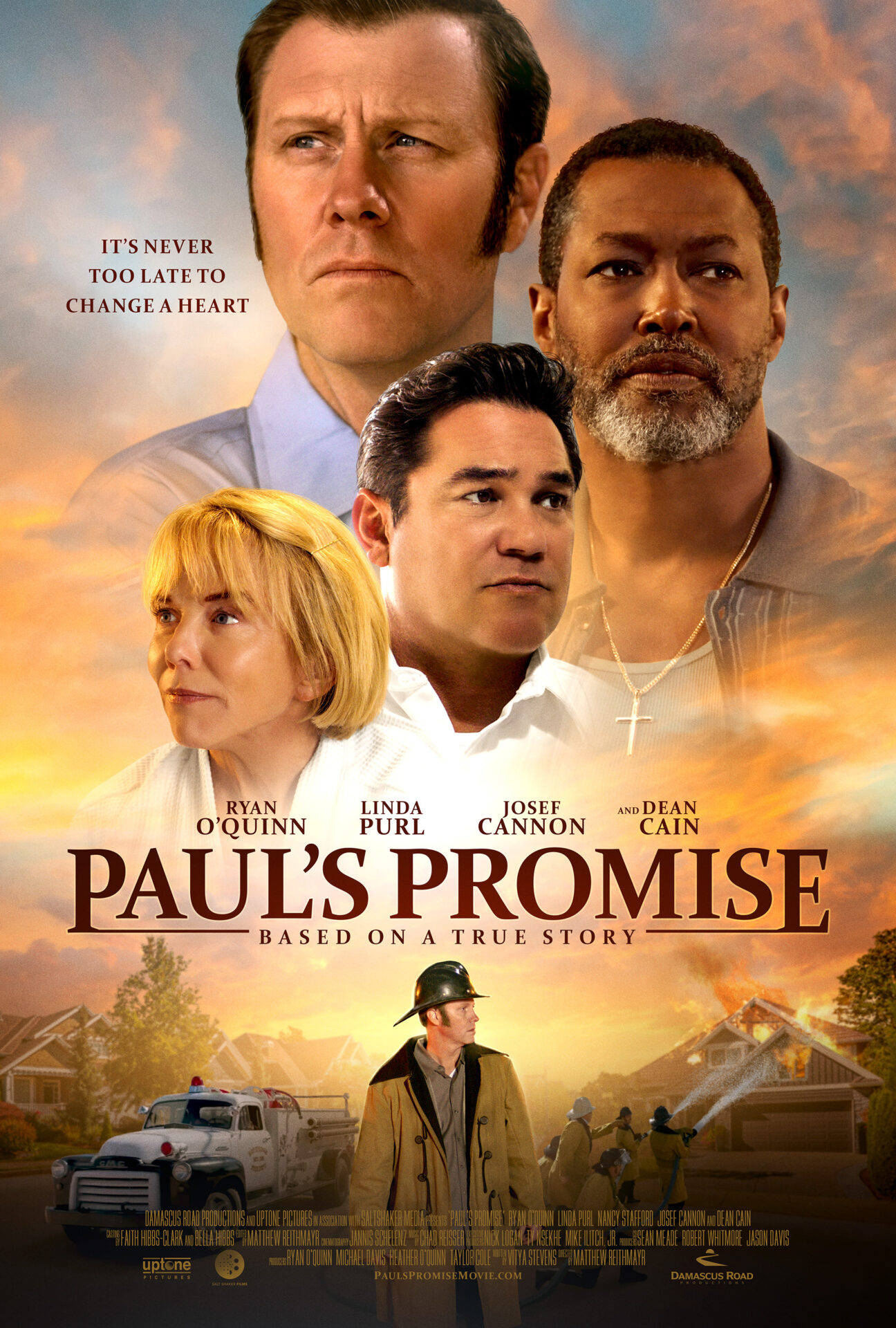 About Paul's Promise
Set in the peak of the 1960s Civil Rights movement, "Paul's Promise" is the inspiring true story of Paul Holderfield, former racist firefighter-turned-pastor who started one of the first integrated churches in the American South.
It's one man's journey to hope and healing during a troubled time in our Nation's history that resulted in one man's decision to serve God and stand up to injustice – a story that continues to make a huge impact on the community to this day.
Buy your tickets TODAY to see this inspiring movie in theaters starting 10/21!
Enter to win
One lucky winner will get a $10 Amazon Gift Card! Thank you for checking in here to learn about the movie!! I hope everyone goes to see it, this is a heartfelt story worth watching.
Good luck to all entrants. Open worldwide (wherever Amazon gift codes can be used).
Be sure to check out these other movies you might like as well!