This post on the persevere Bible Journaling Kit contains affiliate links. I earn a bit of commission when you purchase through those links.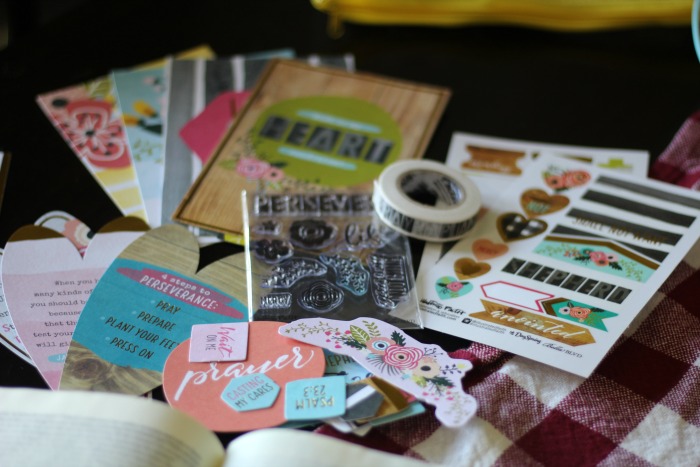 Life has been pretty hectic and crazy around here. My husband has been fighting facial shingles and the medicine he is on is causing all kinds of crazy side effects. He has been battling depression, mood swings, anxiety, etc. If you are like me, when your loved ones are going through something, you go through it too.
During those times, we have to persevere — even when we don't want to. Even when we feel like the world is falling apart. That is why I am so glad that this month's Bible Journaling kit from Dayspring is just that — talking about persevering.
For me, when my world feels like it is colliding hard with my feelings, my faith, my relationships — I run as fast as I can to my Bible. It is the only place where I find peace.
Now that I am Bible Journaling, I find it even more calming and peaceful. I turn on the radio and throw on my favorite worship music. I pull out all of my supplies and sit down and let God speak to my heart through the words in my Bible Journaling kit.
This month is the first month that we received the new kits. They changed the size, some of the contents, and now — even more, I am enjoying all that the Illustrated Bible Journaling Kits have to offer.
Why I Love the New Persevere Kit from Illustrated Faith
Each new kit is only $20 each and contains the following:
1 clear stamp collection
1 roll of washi tape
1 thank you card from Shanna
1 package of paper pieces (25)
2 sheets of gold-accented, translucent stickers
3 heart-shaped tip-ins
4 devotional cards
4 journaling cards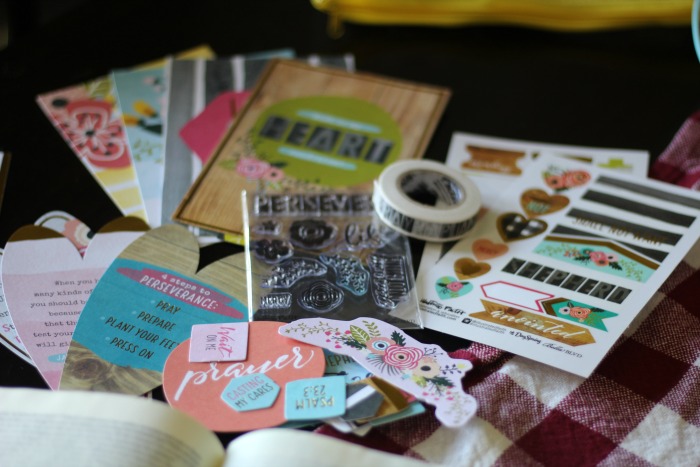 I love the weekly prompts instead of the booklet because I get to spend a whole week on one set of scriptures to really allow it to sink in to my heart and mind.
This specific kit deals with —
Week 1 – prayer closet Matthew 11:28
Week 2 – Why Me? I Thessalonians 5:17
Week 3 – Losing life Luke 9:23
Week 4 – Revival Psalm 23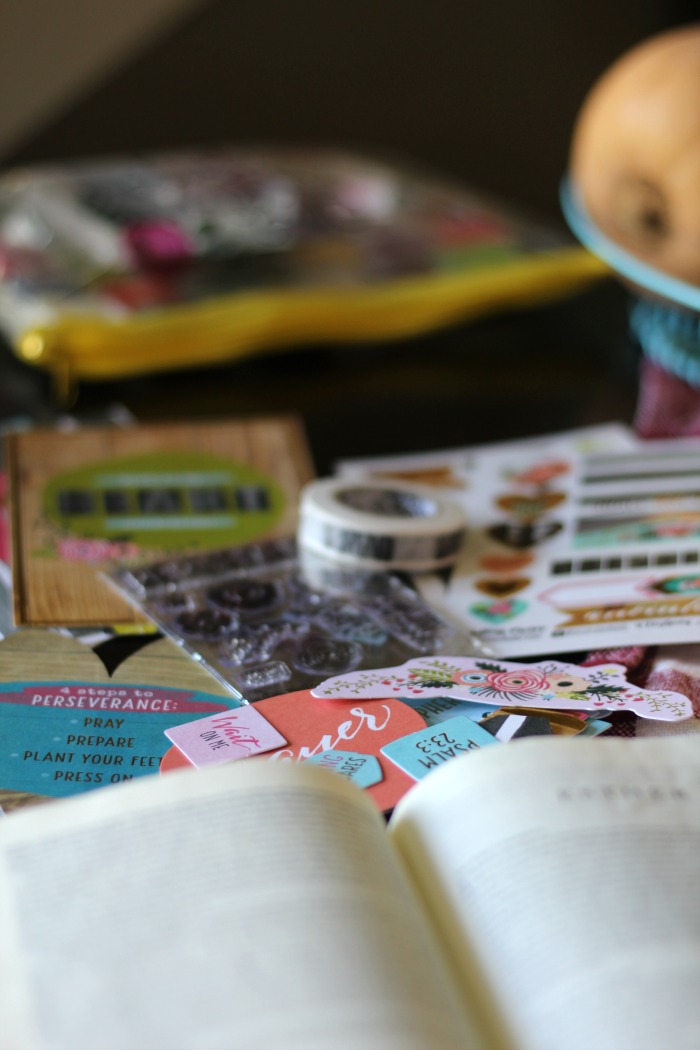 These kits are so special to my heart. They really help me focus in on what God is speaking to me. If you love Bible Journaling as much as I do, or you are interested in learning how to start — check out these kits. You will LOVE them!