Thanks to Nutrish for Pets for sponsoring this post. All opinions listed are 100% my own.
My fur babies are everything to me. My daughter and I treat the cat and dog like they are real live humans (no joke) — and our pets get special occasion treatment just like any person would. We started this when they were little and each year, we add a new element for the perfect pet pawty — so I thought I would share with you today how you can throw a pet pawty too!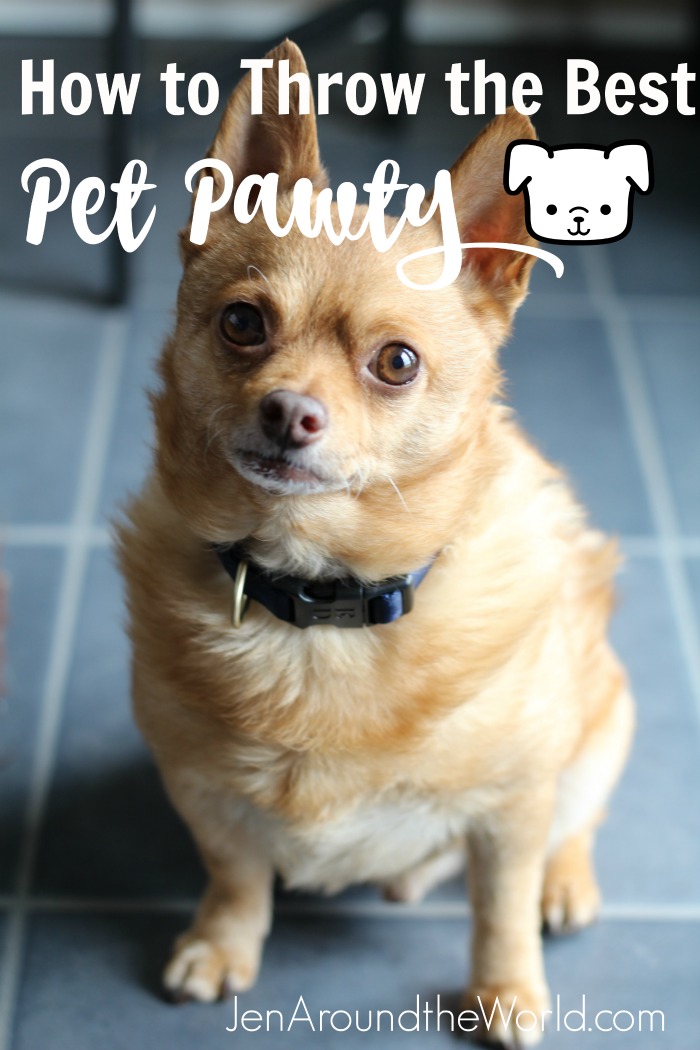 #1 Pick a Place to Have Your Pawty
Before hosting or throwing a pup pawty, you have to decide — where are you going to have it? Most of the time, a park is the best place, but for us, we chose to have it at our house. This way Tucker could be in his element and feel the most at ease.
#2 Invite Other Fur Friends
For the ultimate pet pawty, you need to invite ALL your fur friends — whether they are cats or dog. Tucker doesn't have a ton of friends but Mittens and Boots were the perfect companions for his special pawty we were throwing.
The three of them together always have a grand old time. Boots is the ring leader of this bunch, with Tucker coming in second. Mittens is the laid back kitty doing her best to keep the peace between all party goers.
#3 Offer Snacks That ALL Fur Friends Will Love
Okay – now this is the FUN part — the snacks. Tucker has always been super duper picky about his treats, but you know what? Nutrish for Pets listened to me when I voiced my concerns about not having a treat that my little guy could eat and so as a consumer, what I had to say and what my little guy needed was important enough to them that they started working hard behind the scenes to create the perfect treats all around.
Let me introduce you to the line up of Rachael Ray Nutrish Treats available — and Tucker LOVES them all.
The treats are an important part of any pawty, so making sure your guests like them is an important thing. The new Rachael Ray™ Nutrish® treats are made with simple, wholesome ingredients such as real U.S. farm-raised beef or chicken which is always the #1 ingredient.
Tucker  has always been super picky about his treats so when I tell you he loves these, I am not even kidding. Every single flavor available happens to be his favorite.
Your can choose from the following —
Deli Cuts: Made with all the tasty pepperoni flavor dogs love, and none of the bad stuff. Real U.S. farm-raised beef is always the #1 ingredient, and there's no corn or wheat.
Burger Bites: Real U.S. farm-raised beef is always the #1 ingredient, and they're grain free!
Meatloaf Morsels: A homestyle meatloaf is a favorite of every family member — even the furry ones. Now with Rachael Ray™ Nutrish®, Meatloaf Morsels, your pup can enjoy a savory meatloaf treat made just for them. Real U.S. farm-raised beef is always the #1 ingredient, and there's no corn or wheat.
Savory Roasters: No dog can resist the taste of a mouth-watering fresh-roasted chicken. With Rachael Ray™ Nutrish® Savory Roasters, now your pup can enjoy a savory chicken treat of their own.
Pawsta: Tender pasta stuffed with real meat. Now your pup can enjoy one of your family's favorite meals with Rachael Ray™ Nutrish® Pawsta Beef Stuffed Riggies. Real U.S. farm-raised chicken is the #1 ingredient. And there's no corn, wheat or soy.
#4 You Must Have Fun and Games
Every pawty deserves to have fun and games, which is how we ended our evening of a perfect pawty. We hid all of Tucker's delicious treats in this fun interactive game for dogs. Then, he had to figure out WHERE they were hidden.
We had a great time and you can too! It is easy to set up a pawty for your fur baby. They are like part of the family, so why not celebrate them like they are a part as well?
The new Nutrish Treats are perfect to serve to your fur friends and your dog will love you for giving him or her a treat that says I love you.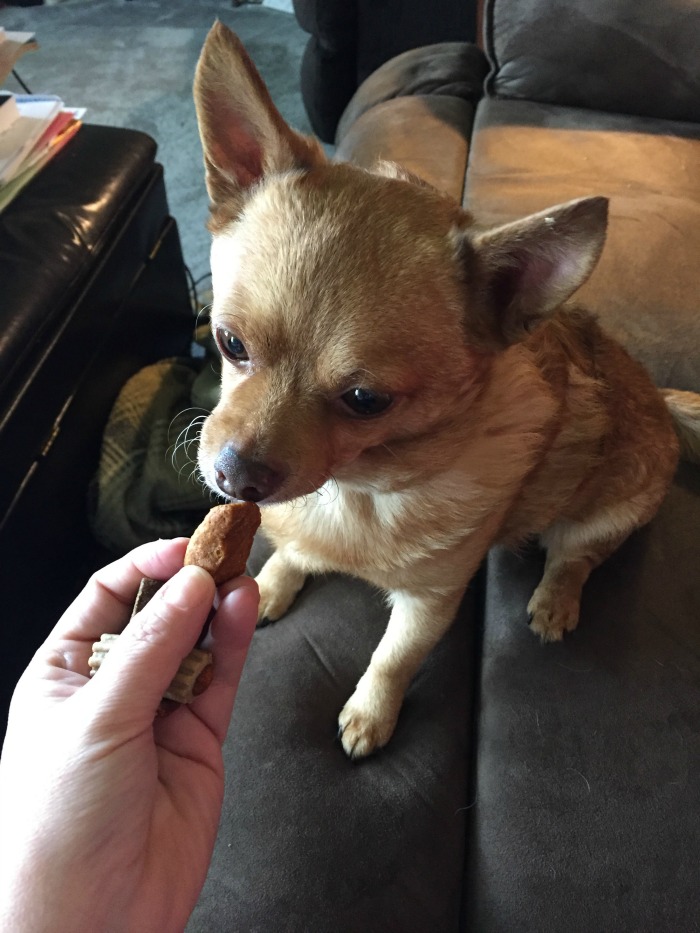 How do you celebrate your fur babies? I would love to hear!