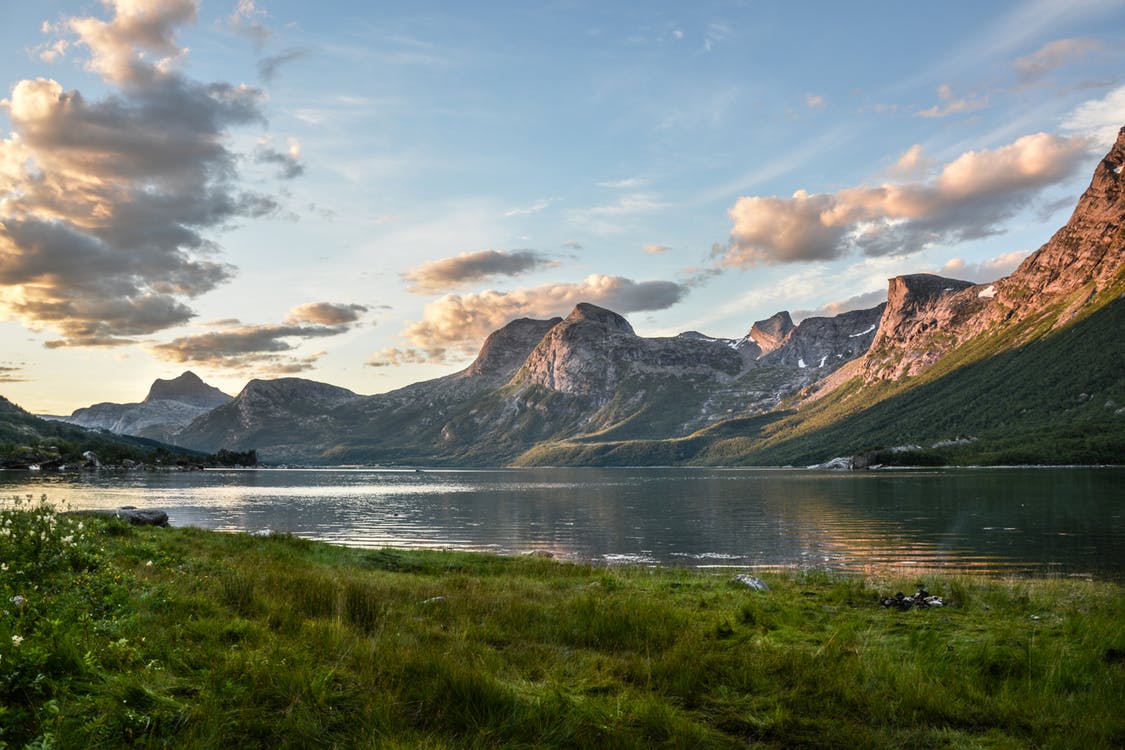 Norway is a country rich with mountains, glaciers and deep, complex coastal fjords ranking it among the most beautiful countries on earth and Europe's most exciting and varied tourism destination. Trips to Norway promise active and exhilarating means of getting close to nature.
On legendary Norway in a Nutshell Tours, you can enjoy unforgettable Fjord cruises, experience stunning scenery and marvel the famous Flam Railway, a masterpiece of railroad engineering.
A counterpoint to Norway's overwhelming natural beauty is found in the country's vibrant cultural life. Oslo, the capital, a cosmopolitan city with unique museums, Bergen, one of the most photogenic cities with colorful wooden houses, Trondheim, Ålesund and other towns with Arctic-inspired architecture and stunning scenery blend into an unforgettable harmonious experience of culture and natural beauty.
Independent travel or tour?
There are many different ways to travel to Norway. Your choice of travel depends on your style, interests, and budget. Traditionally it is considered to be less costly to travel independently than on a guided Norway tour. However, is it really so? The main differences can be not only in costs. Let's discuss some of the peculiarities of the two forms of travel.
Independent travel in Norway
Independent journey might appeal to some of us as it allows more flexibility in the schedule as well as changing things up during your trip. However, you have to know a few things before you go to Norway individually.
Walking
Most cities in Norway, at least the picturesque downtowns are quite walkable, and there is no better way to explore a Norwegian city than walking around it.
Train
Norwegian trains are comfortable and are one of the best ways to see the country's beautiful landscapes. However, public transport in Norway is expensive, and trains are not an exception.
Bus
In cities like Oslo and Trondheim, you will probably use buses and trams and if you want it to be cheaper get a day, weekend or week card. For longer distances, Norwegian buses are expensive but can take you to much more remote places than a train can.
Car
If you are traveling together with your friends, it is a good idea to rent a car, as it will almost always be cheaper than buying bus tickets for everyone.
In Norway, a lot of remote places are really hard to get to on public transport, and the more remote a place in Norway, the more beautiful it usually is.
Ferry
If you intend just to get across the water cheaply, be sure to take a local ferry. To see the legendary fjords, go for a cruise. It really is an amazing experience!
To sum it up, planning an independent trip to Norway, it would probably be smart to go on trains over long distances, spend a few days in cities exploring on foot or joining a short local tour (in Norway local tours are very popular), take a fjord cruise and then rent a car for a day or two to see the surrounding landscapes.
Guided Norway Tours
There are many different reasons why joining guided Norway tours makes more sense than trying to travel independently.
In many countries traveling on your own can be less expensive than buying a tour package. In Norway, like in other Scandinavian countries, this is not always the case. Besides, there are many areas in Norway that are very difficult to access, and safety could be a concern without a guided tour. A group tour opens up more exploring opportunities. Even locals from other regions take guided Norway bus tours to access some spots of the country.
Guided tours could mean no hassle of planning. Besides, many people who choose a guided tour over independent travel find they learn much more about the places than if they went there alone. The last but not the least benefit of traveling in a group that a tour group helps to make friends and create memories with someone else.
There are pro's and con's to both group, and independent travel – which one is for you will depend on your character, personal possibilities, requirements, and expectations, as well as the particular destinations you wish to explore.
Whatever way to travel you choose the ability to get the most of every trip depends on your attitude and a sense of fun. Traveling in Norway independently or on a guided tour you will definitely be close to nature surrounded by fantastic sceneries and cool local people ready to help you to fall in love with their country.