This post has been sponsored by Rachael Ray Nutrish. All opinions listed are 100% my own.
Kayla loves to create art. While most of her art is done on canvases and on paper, every once in a while she will create a fun art project for Mittens or Tucker. She recently made some cute planting pots that she used to plant fun treats for Mittens.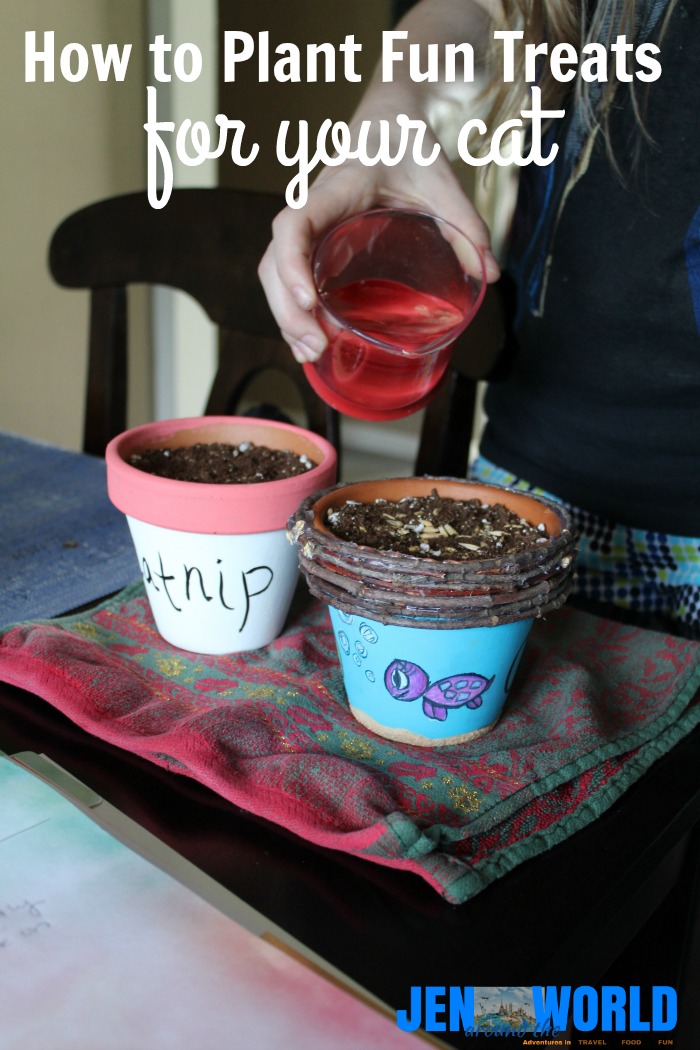 She has never been one to keep a pot the plain terra cotta color. She likes color, pizazz, and of course a way to bring a little nature into the mix.
She recently picked up a couple of pots from Wal-Mart. They were marked down to less than $1 for the two pots, so she brought them home and started painting them.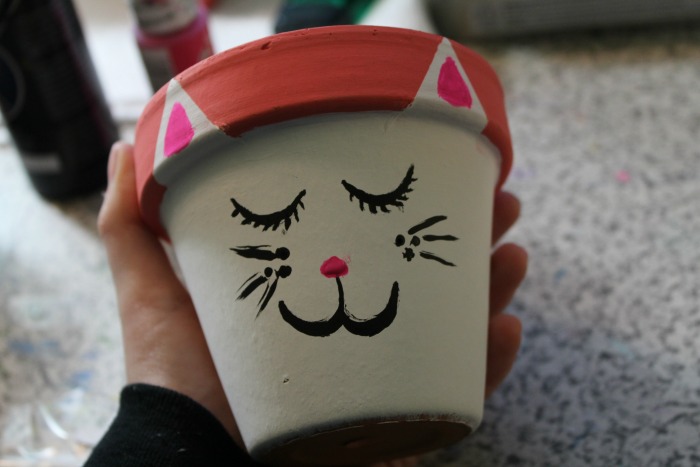 Then, once she was done painting them, she went outside and found some twigs and used them to hot glue to one of the pots to give it a little outdoorsy feel because Mittens loves sticks and grass and leaves. Don't ask me why but she does!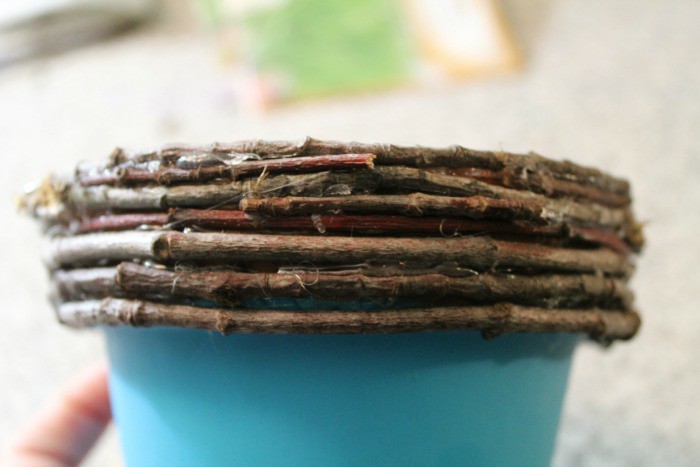 The Real Reason Kayla Made Those Cute Pots
This month, Nutrish sent us a fun box of goodies (which you can also win!) that was filled with different kinds of plants we can grow for Mittens, as well as the new Nutrish for Cats Zero Grain Chicken & Potato Cat Food.
Because of that box of goodies for Mittens, Kayla wanted to make her a couple of fun pots to plant everything in.
We were excited to get Nutrish Zero Grain Chicken & Potato in for Mittens to try simply because she has dry skin and sometimes I wonder if she is allergic to something in the food we feed her?
Sometimes dogs and cats have sensitivities to products used in the food, so by giving her a food made with simple, natural ingredients with zero grains, glutens or fillers, then we can see exactly what is causing her skin to flake.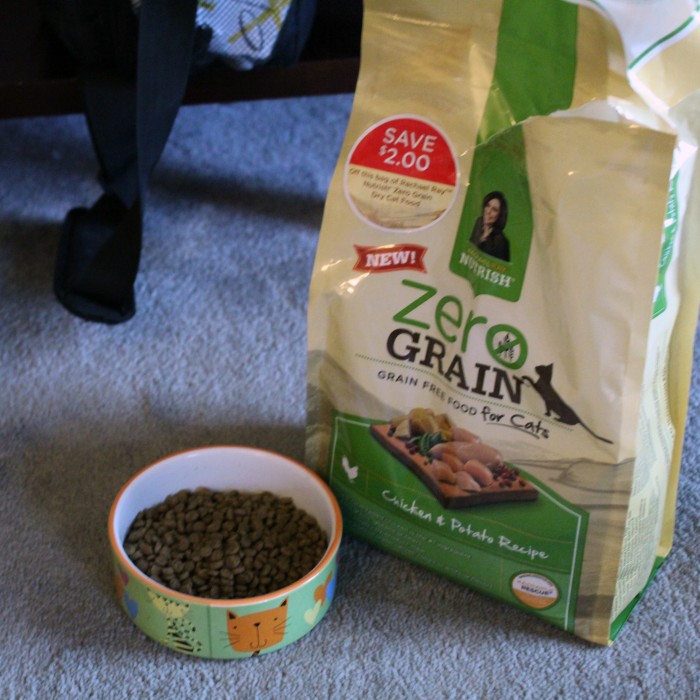 In fact, with the Zero Grain Cat Food, I know that there is zero poultry by-products. They only use real chicken, real beef, and real fish. And that is why Mittens is SO crazy about her favorite food choice.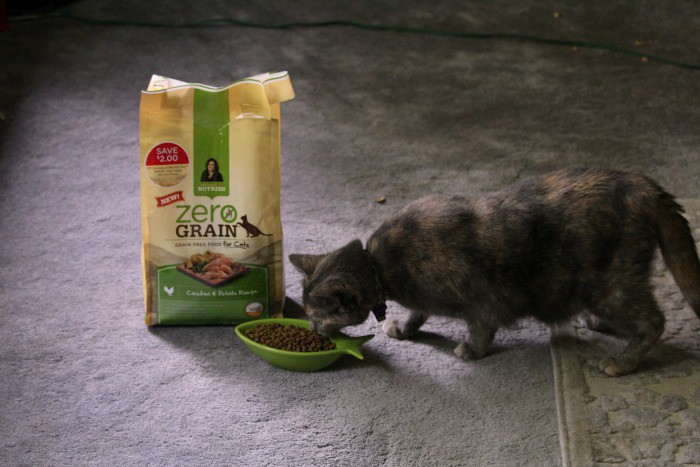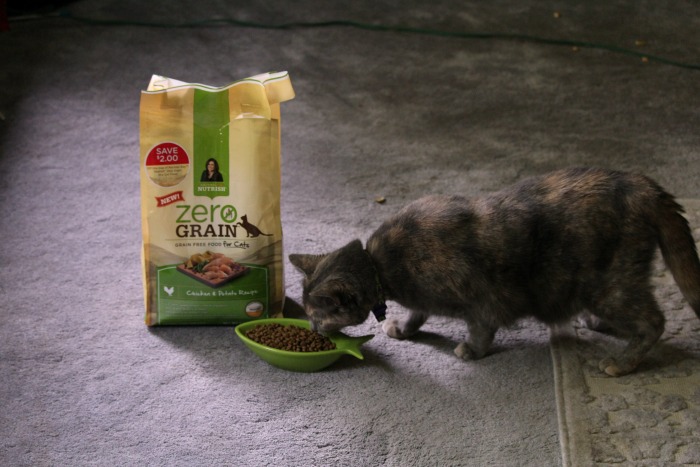 Mittens is really enjoying all her fun treats and toys that Nutrish sent her, but more than that, she is really enjoying her new food.
If you think you might want to let your cat try Nutrish, you can grab a coupon here and then look for where to buy it here. Make the switch today. We did almost 4 years ago and have never looked back. It is the only brand of cat and dog food I trust. I will never feed my animals anything BUT Nutrish.
Enter to Win
One of my lucky readers is going to get a chance to win this awesome pack of goodies PLUS 10 coupons for free Nutrish Zero Grain Cat Food.
About Rachael Ray Nutrish:
In 2007, with help from pet nutrition experts, Rachael Ray created Nutrish super-premium food and treats for dogs inspired by recipes from her own kitchen. In 2014, we were very excited to grow the brand into the world of cat food. Whether intended for dogs or cats, Nutrish recipes are made with simple, wholesome ingredients like real meat or fish, and do not contain poultry by-product meal or fillers.
Rachael's personal proceeds go to Rachael's Rescue, which was created to help shelter pets in need. To date, she has donated over $14MM. This money has gone toward food, medical supplies and treatments for these unfortunate animals. All of the Rachael Ray Nutrish products are available where you shop for your family's groceries, making specialty recipes accessible and convenient for every pet parent.
FOLLOW NUTRISH:
Has your family made the switch yet to Nutrish? Your pets will love you for it!