My son turned 21 in December. Even though he is not little any longer, he will always be my baby. He tells me sometimes, "Hey mom, I'm not little anymore." And I have to remind myself he is grown, and it is time to let go.
From the time he was little, he has loved basketball. The moment he took his first steps, we ran out and got him a preschool goal for the inside of the house. For him, basketball is life — and always has been.
We have always encouraged him to be good to others, to do good in his community, to be an inspiration to those around him. I am proud to say that many of the young boys at church, and on the ball court flock to him because they look up to him.
He is an amazing young man full of life. He brings me such joy every day to watch him grow into this guy who cares about the world, who cares about the life of the younger generation behind him and who wants more than anything to find a way to do the things he loves in this world.
When he was younger, I can remember all the Saturdays spent at the church gym while he and his sister played Upward Basketball. Every week, the coach would hand out stars, for things like sportsmanship, best defender, most shots made, being Christlike, etc. His two favorite stars that he prayed he would get? Sportsmanship and Christlike.
He would beam with pride as he showed me his stars. He always wanted to see the best in everyone during their games and he made sure if there was a weaker player on the team, they always got their shot at shooting the ball.
I have never been more proud to be a mother to a young man than I am today.
The Powerade 'Just a Kid' Program
POWERADE believes that with the right motivation these everyday athletes can realize their potential and one day be the athletes that they look up to. Sports have a major impact on our communities. Whether it is t-ball or the pros, every athlete in every league has a story waiting to be told.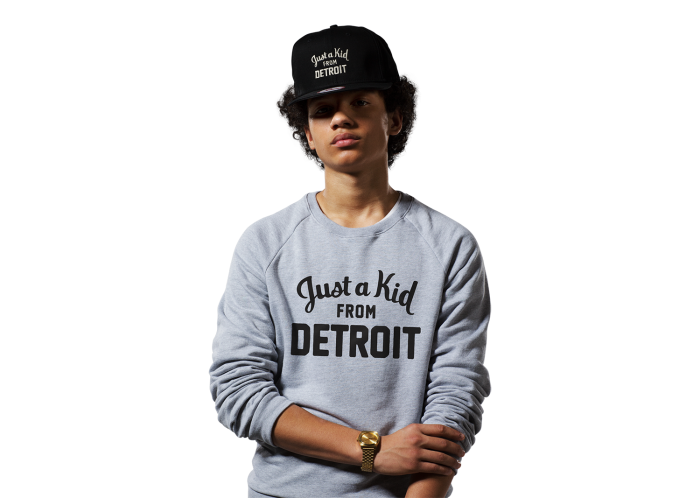 Represent your somewhere with custom "Just a Kid" apparel that features where you're from here. All net proceeds from the sale of "Just a Kid" apparel goes to the Boys & Girls Club of America.
About Powerade
POWERADE is available for everyday low prices and in multipack assortment of sizes at Walmart and Walmart.com.
When shoppers purchase two 8-packs of 20 oz POWERADE at Walmart, they'll be able to go online, submit their receipt, and order a free custom "Just a Kid" reusable sports bottle.
Go to http://www.us.powerade.com/walmart/#pov2 to learn more.  The offer is good until April 4, 2016 or while supplies last.
I would love to hear about YOUR athlete in the family! Let me know in the comments below.
This post has been sponsored by SheSpeaks/Powerade.