As promised, here is my homemade pumpkin bread recipe. I love this stuff so much :). It is super easy to fix and will make your home smell like an early fall day.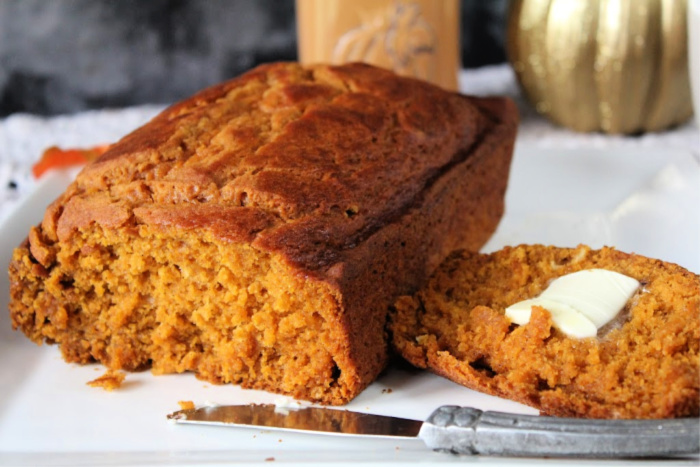 Oh and guess what? I walked outside yesterday and was surprised to see 2 more pumpkins ready to be pulled off the vine. That makes me a happy girl 🙂
Be sure and use my homemade pumpkin puree to make your own homemade pumpkin bread. It will make it taste SO much better.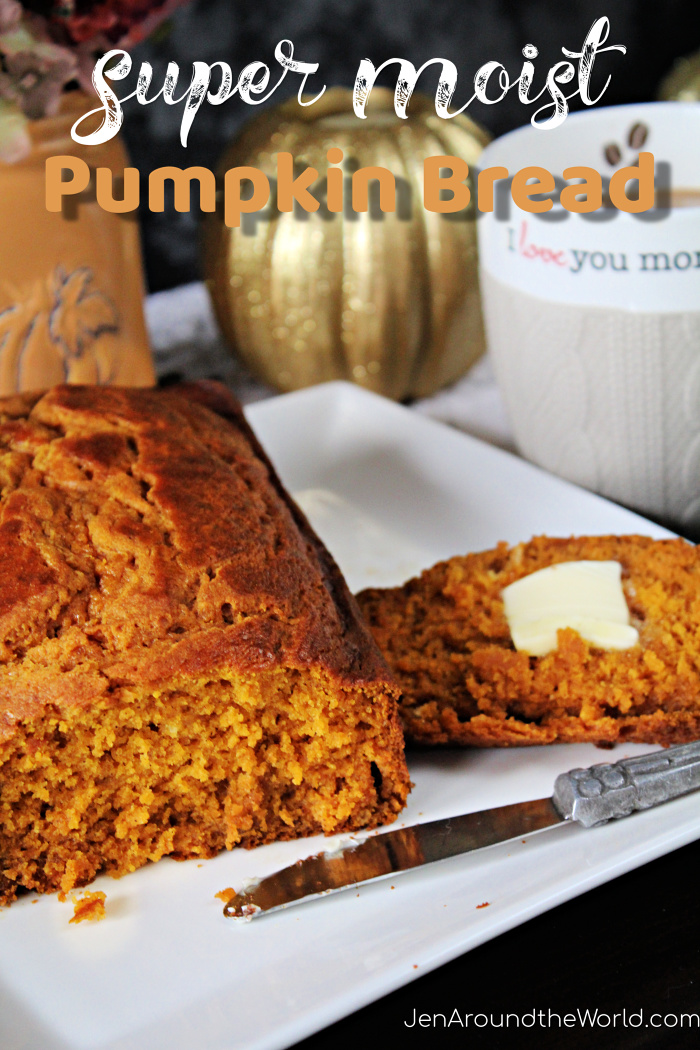 Pumpkin Bread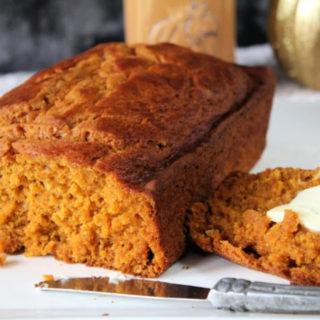 Ingredients
1 cup butter or margarine, softened
3 cups sugar
3 eggs
3 cups all-purpose flour
1 tablespoon baking powder
1 1/2 teaspoons baking soda
1 1/2 teaspoons ground cinnamon
1 1/2 teaspoons ground cloves
1 1/2 teaspoons ground nutmeg
1 16 ounce can solid pack pumpkin (or use your own homemade puree)
Instructions
In a mixing bowl, cream butter and sugar. Add eggs; mix well. Combine dry ingredients; stir into creamed mixture just until moistened. Stir in pumpkin. Pour into two greased 9-in. x 5-in. x 3-in. loaf pans. Bake at 350 degrees F for 1 hour or until bread tests done.
I make all kinds of sweet bread — Zucchini, Amish Friendship Bread, but none of them is my favorite like Pumpkin. I could eat this stuff all. year. long.
When I was little, my momma used to make this all the time. I could remember as a little girl, standing in the kitchen watching her as she stirred up the batch. I remember peeking into the oven just waiting for a warm piece of that delicious bread. Nothing takes me back to my childhood like a slice of warm homemade pumpkin bread.
What is your favorite homemade sweet bread?