I am an ambassador for Pure Flix — many thanks to them for providing a sample of Live+Local for this review. Opinions are 100% my own. Join Pure Flix now and watch Live+Local!
If you are looking for a fun, breath of fresh air kind of show to watch, let me tell you about Live+Local. This new show on Pure Flix stars the one and only Dave Coulier from Full House — so you already know that the laughs are going to ensue!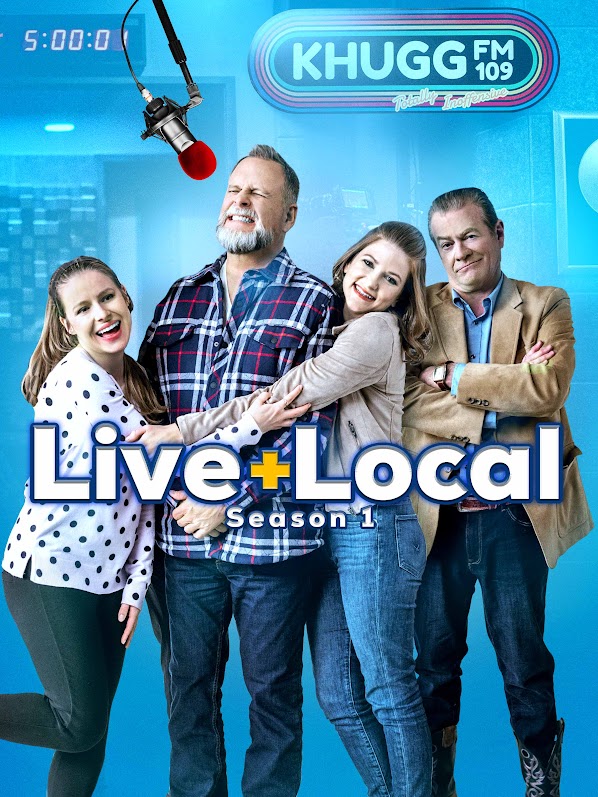 Official Synopsis of Live+Local
TnT In The Morning is the highest-rated local radio program – but Tommy and Tina have to navigate the ups and downs of the radio industry while trying to trust their new program director, Jerry.
Watch what happens when a veteran radio talk show host and his cohost have to navigate the ups and downs of the radio world when their new program director takes over.
I had the honor to review the first episode and I love that each one stays focused on a topic that each one deal with on a daily basis.
The first episode deals with fear and trying new things. In fact, the new producer of the show has such fear that Tina has to constantly encourage her to be confident in her new role.
Cast List:
Dave Coulier as Tommy
Emily Pendergast as Tina
Pat Cashman as Jerry
Kendra Ann Sherrill as Lucy
Episode 1 summary
Radio hosts Tommy and Tina have worked together for years on a morning radio show. They are at odds because Tommy did not attend the going away party for the departing producer and program director.
New producer, Lucy, was once the intern and is learning her new role and stretching her voice for the show.
TnT Morning Show is the number one local radio program and Tommy thinks they need to stick to what is currently working to maintain the top spot. Tina wants to take over "Judge Not" spot but Tommy is reluctant to give it up
Jerry is the new producer and he's not a fan of Tommy and likes to throw his title around.
Themes of Episode 1
Each episode focuses on a theme. In this episode, we deal with friendships being tested, being scared and trying new things, the difficulty of transitions and changes, and how God's timing is always right, we just have to trust it.
Have I not commanded you? Be strong and courageous. Do not be afraid; do not be discouraged, for the Lord your God will be with you wherever you go.

Joshua 1:9
Enter to Win a #3 Month Subscription to Pure Flix
One winner is going to get a 3-month subscription to Pure Flix for FREE! All you need to do is leave me a comment and tell me you want to win. One winner will be chosen on July 20th, 2022. US winners only.
Have you ever watched any shows on Pure Flix? Which ones were your favorites? Join Pure Flix now and watch Live+Local!