This shop has been compensated by Collective Bias, Inc. and its advertiser. All opinions are mine alone. Thanks to Swanson for showing me how to make this delicious Quinoa and Pepper Pilaf! #BlockPartyHero #CollectiveBias
One of my favorite things to do during the summer is have our family down for a big patriotic celebration during 4th of July. We buy TONS of fireworks, lots of food, and have the best time hanging out with each other laughing and creating memories.
The fun doesn't just stop there either. Having summer block parties like this is the perfect time for me to get in the kitchen and make delicious food to share like this amazing Quinoa and Pepper Pilaf recipe I got from the Swanson website.

I found this recipe after I purchased a 6 pack of Swanson Chicken Broth from Sam's Club. We were getting ready for our big party with family and friends, so I knew they would have everything I would ever need for the perfect get together.
The recipe features TruRoots Quinoa, which has quickly become my favorite grain over rice. It is easier to digest and if you are looking to eat a little better, quinoa is the way to go. The truRoots quinoa is certified USDA Organic,  Gluten Free, an Ancient Grain, Whole Grain, and most items come sprouted.
There are unique flavor combos you can make when you cook quinoa. It gives you an almost exotic dish with an American flare making it a great addition to any block party dinner.
The beauty of this recipe though is the Swanson Chicken Broth. While I use this a lot during the winter and fall months when I make soup, it's a great way to add flavor to my dishes and give them a lighter feel.
You could also give this dish a Mexican flare by adding in Pace Organic Medium Salsa. It comes in a 2 pack at Sam's Club exclusively.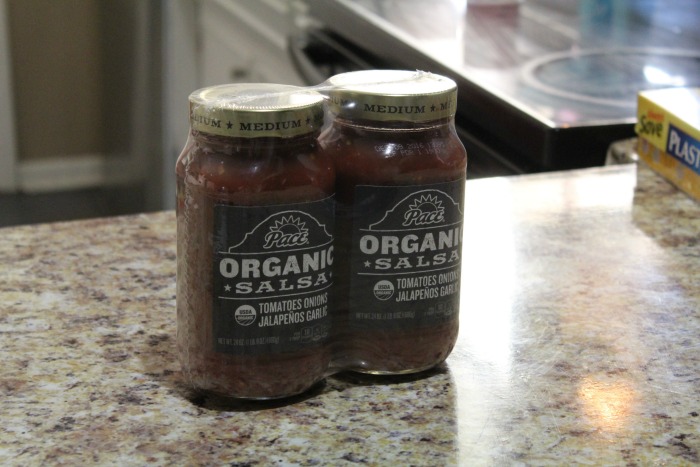 It's great for chips and dip, but also for adding a little kick to your lighter dishes. Pace Organic Salsa is everything you love about Pace Salsa, but now USDA Certified Organic so you know what you are feeding your family and doing it for a great price. Medium heat makes it enjoyable for everyone, with just the right amount of umph.

How to Make Quinoa and Pepper Pilaf
Start with this list of ingredients —
Olive Oil
Shallot
Garlic
Red Bell Pepper and Yellow Bell Pepper
Swanson Chicken Broth
TruRoots Quinoa
Fresh Parsley
Add your olive oil to the pan and then add in your minced garlic and shallot. Let it cook for a minute or so until soft.
Next, add in your red pepper and yellow pepper.
Now, add in your rinsed quinoa and let it cook for 2-3 minutes until the peppers have gotten soft.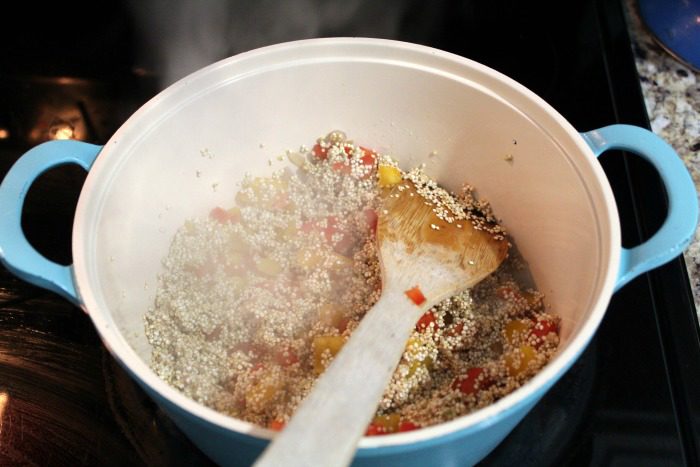 Now add in 2 cups of Swanson Chicken Broth and bring to a boil.
Now, cover and turn heat to low and let simmer for 20 minutes.
When the timer goes off, remove from heat, stir and plate. Then add chopped fresh parsley to the top for the perfect summer block party meal!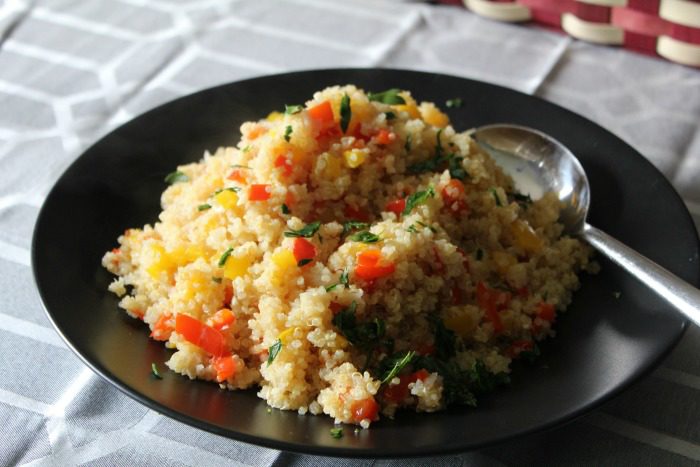 Sam's Club has tons of great Summer Block Party events heading your way, so be sure to visit here and see when one will be coming to your local Sam's.
Summer is the perfect time to plan a family get together or a summer block party with your neighbors! Pick a new dish and give it a lighter flare with TruRoots Quinoa and Swanson Chicken Broth.

What is your favorite summer block party dish?