If you are looking for a fun non-acloholic drink for Valentine's Day, check out my Raspberry Spritzer!
I love making fun and fizzy drinks for Valentine's Day. We are non-alcoholic over here, so creating the perfect mocktail to celebrate is something my daughter and I love to do.
I usually make this drink in a huge punch bowl for most weddings and receptions, but you can pare it down and make it for just a couple of glasses without any issues.
How to Make a Raspberry Spritzer
We used Great Value Sour Punch Raspberry Sherbert, but honestly — my favorite way to make this is by using Strawberry Ice Cream. It gives it more of a creamy taste than a tart punch.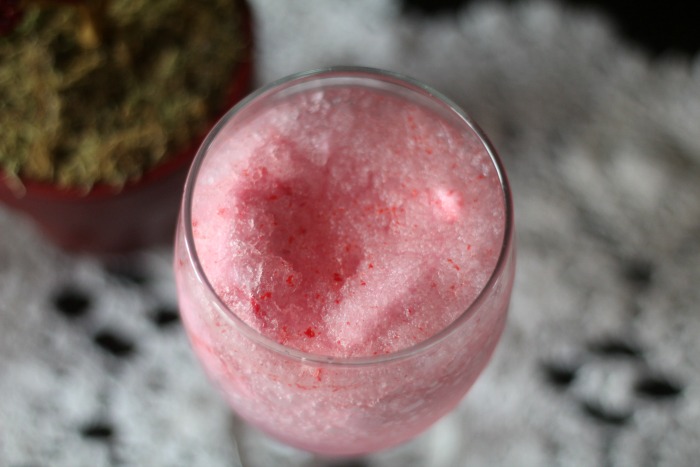 Raspberry Spritzer for Valentine's Day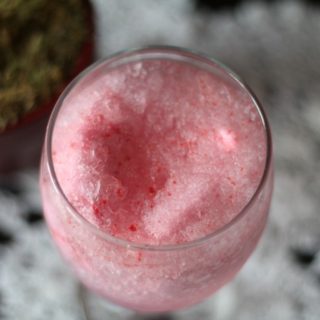 Ingredients
1 can frozen pink lemonade concentrate
2-1/2 cans water
1 carton Raspberry Sour Punch sherbet
2 liter Sprite
Instructions
In a pitcher, combine the pink lemonade concentrate and the cans of water.
Freeze for about 4 hours until slushy.
In the pitcher, add a thick layer of raspberry sherbet.
Pour the Sprite over the top of sherbet and stir just a bit so it gets nice and frothy on top.
Serve immediately.
This is one of the easiest drinks I have made. If you don't plan on drinking a whole pitcher right from the get go, you can place the lemonade concentrate and water in a ziplock bag. Once it freezes to a slush, you can scoop out what you need from the bag and place in a glass and top with whatever amount of Sprite and Sherbert you want.
Really — this recipe is that simple.
What's your favorite way to drink mocktails?