I am part of the Stream Team for Netflix. All opinions listed are 100% my own.
We have been long time watchers of Netflix. I think I became a user from the moment Netflix became available because I saw the potential back then of how I was going to use Netflix to tackle real life issues.
You see, we have been a homeschooling family for over 10 years. Sadly, that journey has come to an end as my daughter and son both have now graduated, but during our time at home, there were many days you would catch us piled up on the couch watching something together and learning to discuss hard topics together.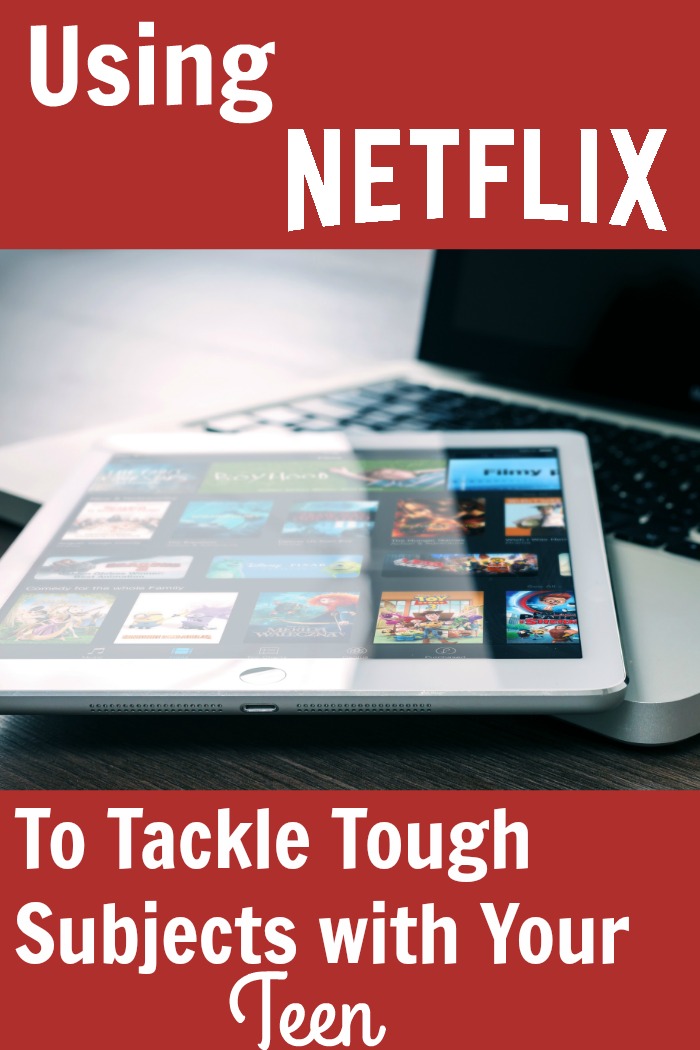 Sometimes, it is easier to discuss awkward topics with your child when they see something happening on the television. Netflix prides itself on having many family friendly shows available to help you do that.
Netflix is host to a variety of family-friendly shows that explore a range of real-life issues with equal measures of humor, angst and heart. No matter your situation, chances are there's a show and episode that can kickstart a dialogue around the topic just by watching it together.
One of our best conversations about doing the right thing came when we were watching some reruns of Andy Griffith. Yes — my kids have old souls and they love shows like Andy Griffith and the A-Team (which are usually streaming non stop around here).
Opie had some tough decisions to make because of the friends he was running around with. One boy in particular was causing havoc and disobeying the law, but Opie really wanted to be friends with him.
For a while, he hung out with the kid and did what he did, but he soon got wise and made a stand and decided that wasn't the life he wanted for himself.
How That Show Sparked a Discussion on Choosing Your Friends Wisely
This episode had a great impact on both of my kids when they were younger in choosing your friends wisely. Sometimes it is hard to do the right thing or stand up whenever everyone else is sitting down, but they have both stuck to their guns after watching this episode and now, they have great friends that they know they can count one — ones who will be there and support whatever decision that they both make.
However, the discussion that took place before those decisions were made was a great teaching time for my husband and I to pray with them and help guide them in the right way. I do believe that having shows like this available that tackle tough subjects is a great way to open the door to some meaningful conversation.
Other Shows Available That Can Spark Great Discussions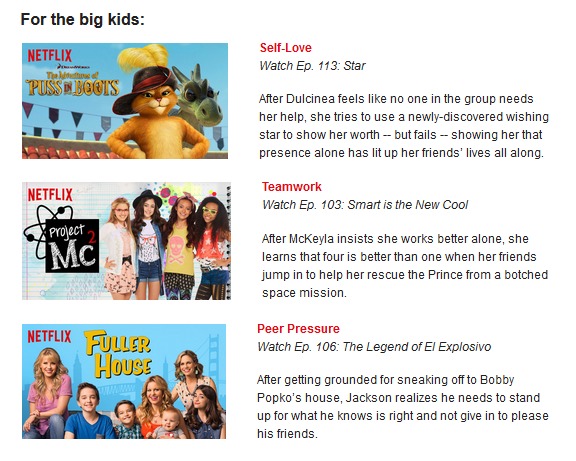 Using Netflix to talk to your teens and even your little ones can open the door to some great discussion that might not have happened otherwise. I have learned that teenagers talk more when they feel like they are not being targeted for talk.
So open the door, grab a Netflix subscription and make a big bowl of popcorn and wait for the amazing discussions to start happening.
What about you? What meaningful conversations have you had with your teen?