San Diego Sushi Restaurants are popping up left and right ! It has become a hot spot for some of the best seafood around.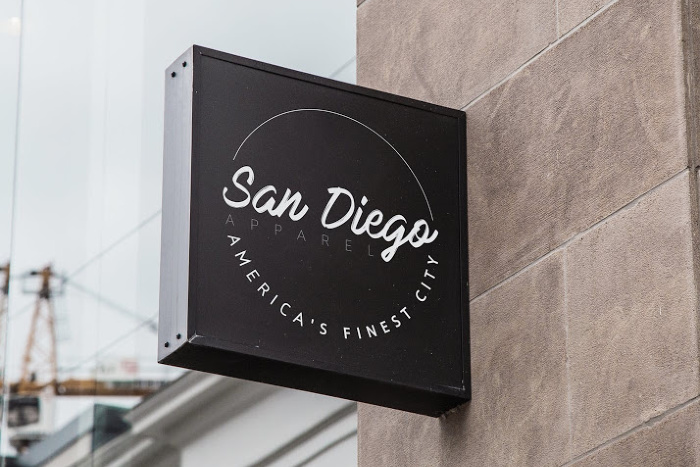 Sushi experts from all over have come to set up shop in the city. This creates a diverse a sushi experience as the rest of the city's many restaurants and attractions.
If you're a sushi lover, you're in luck; this list is the definitive guide to some of the best sushi the city of San Diego has to offer. Enjoy!
Of course, you can visit this page that has everything you need to know about making sushi at home. It has recipes listed, equipment and more. Every post on my site that has sushi recipes can be found here.
6 San Diego Sushi Restaurants That Need to be On Your Radar
#1 Lionfish
This San Diego restaurant located in the historic Gaslamp Quarter is sure to get your taste buds salivating with its impressive seafood and sushi menu. Focused on sustainable capture and processing means, the Lionfish Restaurant is an eco-friendly, locally-sourced hub for all things seafood-related. Their sushi with eel sauce is all the rage.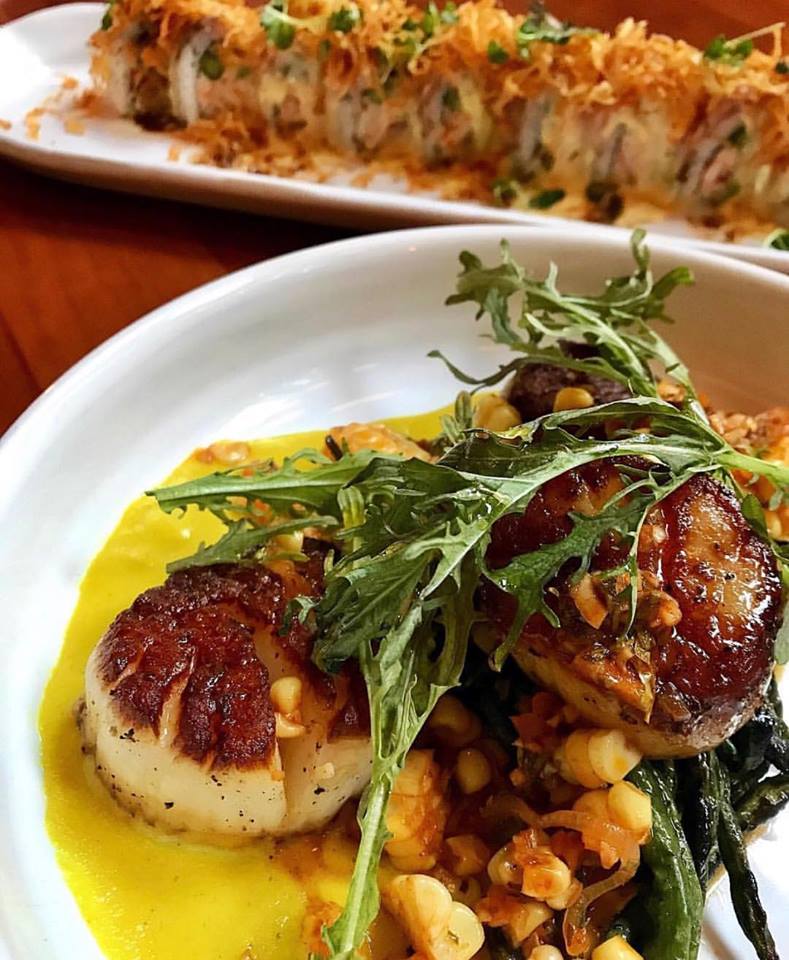 Whether you want a tempura-fried sushi roll, hand-wrapped and stuffed with the best ingredients available, or a seared salmon platter, you'll find it at Lionfish. Being named after such an iconic animal, it's no wonder this San Diego destination won the Diner's Choice award this year.
Both sushi and sashimi are offered at Lionfish, and you'll find everything from octopus from Spain to Big Eye Tuna from Hawaii to Striped Bass from the Baja Peninsula. Treat your taste buds and your wallet to this classy, delicious, and affordable seafood option.
Related article: Over 20 Easy Sushi Recipes You Can Make at Home
#2 Sushi Tadokoro
Voted as one of San Diego's best sushi restaurants, Sushi Tadokoro focuses on quality and excellent service to differentiate itself from the competition.
Traditional edo-mae style Japanese sushi is offered at this unique restaurant. You'll experience sushi in a way you won't soon forget. Every meal is carefully prepared behind years of skill and expertise in traditional Japanese methods, and you'll taste the difference.
This restaurant is a must-see for sushi lovers visiting or residing in San Diego. The restaurant is open Monday through Saturday and closed Thursday at lunch and Sunday all day.
Related Article: Essential Equipment Needed for Making Sushi at Home
#3 Azuki Sushi
Exquisite Japanese cuisine combined with top-notch service has granted Azuki Sushi a spot on our best sushi list. A sleek, modern approach to traditional Japanese dishes makes Azuki Sushi the contemporary sushi restaurant that you've always wanted.
Classic and modern techniques meet here with such flair that the restaurant continues to be a favorite among San Diegans and visitors alike. Fresh ingredients and expert preparation (like sushi rice) with leave your taste buds yearning for more. It's a safe assumption that Azuki will easily rank among your favorites when you finally try it out!
Azuki is located at 2321 5th Avenue. It is open Monday through Friday for lunch and Monday through Sunday for dinner.
#4 Sushi Ota
This award-winning sushi destination has received plenty of attention from critics and customers alike in recent years. Chef Ota himself was born in Japan. He worked in Kobe, Tokyo, and other Japanese cities before finally migrating to the United States in the 1980s.
He brought with him the traditional values and preparation techniques of Japan. Now, he has opened his own sushi restaurant in 1990. He even makes a ton of sushi recipes you can eat while pregnant.
With almost thirty years in the business and the class and elegance of traditional techniques, Sushi Ota is one of San Diego's premier sushi destinations. The menu includes dozens of sushi varieties, all prepared with care by Chef Ota himself.
Sushi Ota is located at 4529 Mission Bay Drive and is open Monday through Sunday.
#5 Cannonball
If you're looking for some stunning oceanfront views to accompany your sushi dinner, you want to visit Cannonball Restaurant and Bar at 3105 Ocean Front Walk in San Diego.
One of San Diego's largest rooftop destinations, Cannonball features a sprawling menu. There is also comfortable plush seating, fire pits, and a drinks list complete with signature and seasonal cocktails.
You'll find sushi, sashimi, and nigiri, all with plenty of variety to meet whatever your taste buds are craving. Spicy, sweet, rich, and everything in between can be found at Cannonball's sushi bar. Enjoy a drink and an amazing sushi roll while gazing at the beautiful San Diego bay at this large rooftop restaurant and bar.
#6 Nobu
Located inside the Hard Rock Hotel in San Diego, Nobu San Diego is boasted as some of the best sushi in the entire city. With a location like the Hard Rock Hotel, you know it's got to be good!
Nobu restaurants span the entire globe, setting the precedent for excellence in both service and food quality. Nobu San Diego adheres to those guidelines, providing customers with a sushi experience they won't soon forget.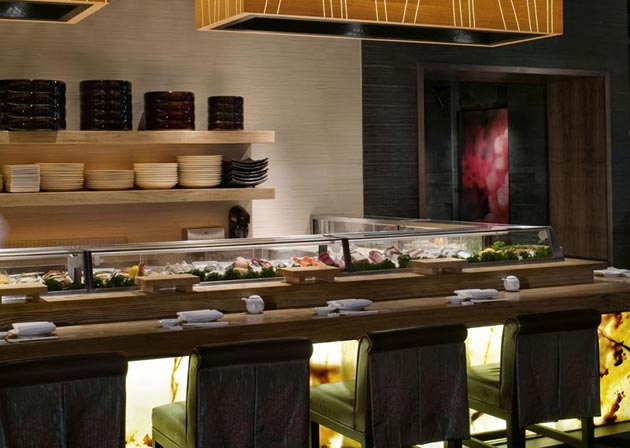 You'll find a sprawling six-page menu at Nobu, complete with all of your favorites, including Yellowfin Tuna rolls, Soft Shell Crab, and more. Vegetable rolls are offered for those who don't partake in meat or fish, and a small dessert menu is also available to treat your sweet tooth to something special (try the house-made ice cream).
Sushi, Sushi, Sushi!
Sushi is one of those foods you either love or hate, and San Diego seems to love it. With some of the best sushi restaurants and chefs in California, if not the country, San Diego truly offers the ultimate sushi experience.
Whether you're just visiting or planning to relocate to the beautiful city, be sure to check out these sushi destinations and learn why San Diego is such a thriving hub for sushi connoisseurs.