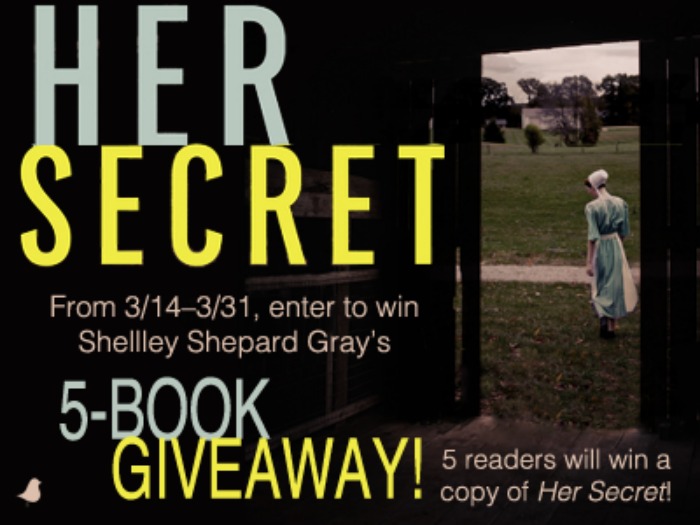 Thanks to Liftuse Publicity for sending me a copy of Her Secret to review. All opinions listed are 100% my own.
I really love a good suspenseful book, but when you mix the Amish culture and suspense together, it makes for a really awesome read.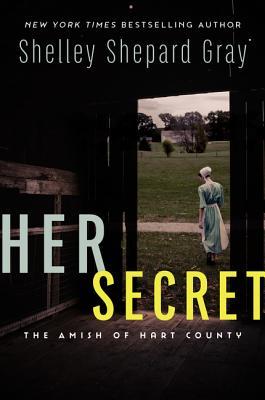 Shelley Shepherd Gray has long been one of my favorite authors. She has a way of really drawing you into the story and making sit on the edge of your seat.
When you begin Hannah's story, you feel really sorry for her and her family. The threat of someone stalking you is scary, especially when you read all the stuff that her stalker does. It made me nervous about going outside.
But like Shelley always does, she spins the story with such passion that you are immediately cheering on the next page. Every character in this book comes alive and I know that you will truly love this suspenseful Amish thriller.
About Her Secret
A suspenseful tale of a young Amish woman who is forced to move to a new town to escape a threatening stalker
After a stalker went too far, Hannah Hilty and her family had no choice but to leave the bustling Amish community where she grew up. Now she's getting a fresh start in Hart County, Kentucky…if only she wasn't too scared to take it. Hannah has become afraid to trust anyone-even Isaac, the friendly Amish man who lives next door. She wonders if she'll ever return to the trusting, easy-going woman she once was.
For Isaac Troyer, the beautiful girl he teasingly called "The Recluse" confuses him like no other. When he learns of her past, he knows he's misjudged her. However, he also understands the importance of being grateful for God's gifts, and wonders if they will ever have anything in common. But as Hannah and Isaac slowly grow closer, they realize that there's always more to someone than meets the eye.
Just as Hannah is finally settling into her new life, and perhaps finding a new love, more secrets are revealed and tragedy strikes. Now Hannah must decide if she should run again or dare to fight for the future she has found in Hart County.
Click here to order a copy of Her Secret by Shelley Shepherd Gray
About the Author
Shelley Shepard Gray is a 
New York Times 
and
 USA Today
 bestselling author, a finalist for the American Christian Fiction Writers prestigious Carol Award, and a two-time HOLT Medallion winner. She lives in southern Ohio, where she writes full-time, bakes too much, and can often be found walking her dachshunds on her town's bike trail.