Thank you to Shark Clean It Products for providing the products in this post. All opinions listed are 100% my own.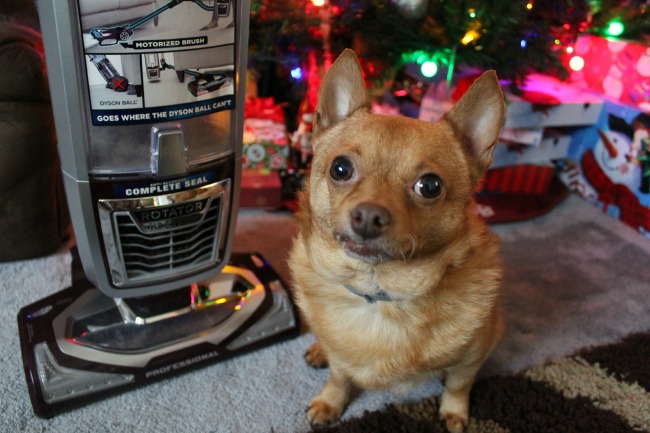 During the month of December, I host tons of parties and women's get-togethers at my home. For the last few weeks, I have slacked on cleaning because I have been SO busy trying to get work caught up and help my husband get some stuff done. Because of that, dirt and dust have piled up. I'm thankful that I have the Shark Powered Lift-Away to help me get things in tip-top shape!
While I was at the Type A conference, one of the vendors there was the Shark brand. I immediately went to their table to learn all I could about this amazing vacuum. Everything they shared with me found me nodding, going YES! I need this wonderful tool to help me keep my house clean.
There is SO much I love and want to share with you, but three really awesome components are what make this vacuum stand out above the rest.
It includes a True Pet Mini Motorized Brush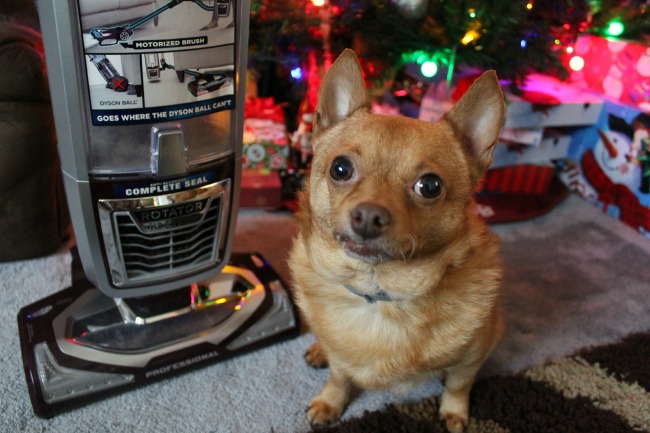 My little guy is one of those dogs that shed ALL the time. His hair is everywhere and I hate that I have to brush my couch off with the broom. Now, I don't have to, because the Shark Powered Lift Away will take care of that for me.
There is so much pet hair that we cannot see just by looking, but the motorized brush picks it all up without any hassle whatsoever.
The Lift Away
Another thing that I love about this vacuum is the ability to lift away the motorized portion and release the handle to clean those hard to reach places like stairs, mini blinds, and vents.
It's lightweight so I can pack it around the house, or I can place it on the roller stand that comes with it. The stand holds all of the attachments and offers a set of wheels to roll your lift away around on.
Being able to reach under my furniture
I have heavy furniture and up to this point, I have HATED moving it to vacuum under. Now, with the Shark Powered Lift Away, I don't have to worry about that anymore.
With just a click of the button I can lift away the canister and it leaves me with this amazing little device that will go all the way up under my furniture without me having to move any furniture around.
This vacuum is like having 3 vacuums in one and I cannot image ever owning another kind ever. It has truly met every single need I could ever want in a cleaning tool.
Visit the Shark Cleaning website to learn more and to find out where you can buy one.