Since December, my husband and I have been on a healthy weight loss journey. We have found some amazing foods that we are really loving, including our newest favorite sweet treat — Skinny Shamrock Shake.
St. Patrick's Day is still a few weeks away, but this would be an awesome green drink to share with your friends and family during your Irish dinner party.
It's easy to make and only uses just a few ingredients — all healthy — right from the comfort of your own pantry.
Basically,just add all your items into your blend, and then blend away. I love the added touch of real fresh mint because it gives it that vibrant green color.
Then with the avocado, you get creamy and delicious.
Notice — no green food coloring in this shake!
It's healthy, it's refreshing, and I will be making this again and again when I want something cool and sweet.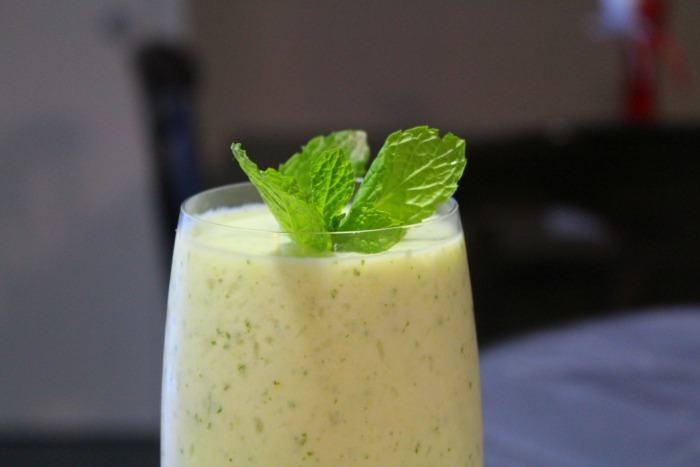 Skinny Shamrock Shake Recipe
Yield: 2 servings
Skinny Shamrock Shake
Ingredients
¾ cup fat-free vanilla yogurt
½ cup almond milk
5-6 mint leaves, more if you want a more minty taste
1 tablespoon of honey
3-4 ice cubes
Instructions
Mix all together in a blender and blend until you are satisfied with consistency.
Pour into a glass and serve.