Solo travel is a big deal. Some people seem to travel alone with ease. They jet off on their own without a second thought. For those of us that struggle to go to the cinema on our own, this can seem absolutely crazy.
But, in truth, those people that seem to head off alone without any concerns are just used to it. They'd have been anxious too before their first solo trip. They'd have worried that they'd have no one to talk to and no one to help them out if things went wrong.
They'd have felt nervous about safety and loneliness, and they might have hesitated for a long time before jumping in with that first solo trip. But, then they discovered all of the advantages of traveling alone.
Solo travel isn't just a great chance to see more of the world. It's a way to do it your way. It's your time to see what you want when you want. To travel at your own pace, and see the things that you want to see without worrying about anyone else's needs or ideas. It's a chance to grow as a person, to become more independent and adventurous.
Staying Safe on Your First Big Solo Travel Trip
Many solo travels even find that they make friends more easily if they are on their own, as they push themselves out of their comfort zone and chat with other travelers and locals. For some, a big solo trip is a once in a lifetime opportunity, and it is certainly one that they will never forget.
That said, safety is always a big issue. Whether you are traveling alone, or in a group, knowing how to look after yourself is crucial. But, when you are alone, you need to be more prepared. Here's a look at some tips that could help to keep you safe on your first solo trip.
Learn Some Self-Defense
Hopefully, you'll never need to use self-defense while on your travels. But, knowing that you can is a massive confidence boost, and sometimes, merely walking confidently, with your head held high is enough to give you some extra protection.
You don't need to become a champion fighter, but a basic self-defense class, or even watching some self-defense videos on YouTube and practicing with a friend at home can be a great idea.
Keep in Touch with Home
Keeping in touch with the home might not seem like it will keep you safe, but it can be a big help. Have a look at www.mobal.com to make phoning home and using your phone abroad easier.
Then, schedule a regular time to call or text home. If your family or friends don't hear from you, they'll know that you need help. Keeping in regular contact also means that if you need assistance, support, or even money sent over, you can ask for it. Sometimes just knowing that there is someone at home to listen will make you feel safer.
Study Maps
There are few worse feelings for a solo traveler than that of being lost and alone, and not sure where to go for help. Before you reach a new destination, study maps, check Google Street View.
Look online for safe spaces like police stations, the embassy, and hospitals. Learn how to get to these places on foot, and how the public transport systems work.
Memorize Important Details
If you lost your phone, what would you do? Would you know names, numbers, and addresses? Could you find help without being able to Google?
Every time you move, learn the address, name, and phone number of the hotel that you are staying at. Make sure you know the emergency services contact number for each new country. Write these details down on a piece of paper if you need to, but don't rely on your cell phone.
Stay Alert
No one is going to tell you that you can't enjoy a cocktail on the beach, a glass of wine with your dinner or a few beers in a late bar. You're traveling, you are meant to be having fun, and there's nothing wrong with letting your hair down and relaxing. But, be aware that the more you drink, the slower your reactions will be.
Your judgment will be impaired, and you can start to become an easy target. Enjoy a drink, but know your limits. Stay alert, and vigilant, and don't drink that much that you can't think straight.
Carry a Whistle During Your Solo Travel
A simple whistle can be a lifesaver in a strange place. Rape alarms and other safety devices are great, but if you've got a whistle close to hand, you can alert help quickly, and scare off any potential attackers. Make sure it's close to hand at all times.
Trust Your Instincts
When you travel alone, you learn to trust your instincts and judgment quickly. Without anyone to fall back on, you have to. If a situation feels wrong, someone is making you feel uncomfortable, or you just get a niggly feeling that something is off, even if you can't explain it, get out.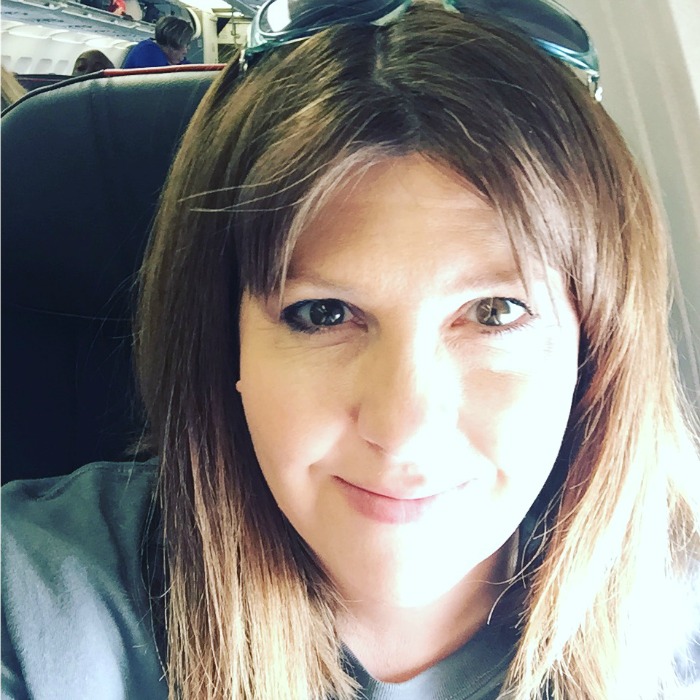 You don't need to make a fuss or cause a scene, just quietly remove yourself from the situation and head to somewhere that you feel safe, or to someone that you trust.
Keep Your Valuables Safe
It's straightforward, basic safety advice, which is true at home as much as it is on the road. Don't flaunt your valuables. If you walk around with an expensive iPhone hanging out of your back pocket at home, you're inviting pickpockets, and the same is true abroad.
Make sure you've got a secure bag, that keeps your money and possessions safe and considers hiring a safe for your room if you can. Only get your phone out in safe spaces and don't advertise other valuables like expensive jewelry.
Do Your Research For Solo Travel
In every city and town all over the world, there are nice areas and rougher areas. You can often tell as soon as you walk into a less safe neighborhood. The atmosphere is different. The cars are different.
People even dress differently. Before you travel, do some research online. Find out where the rougher areas are and stay away from them.
Finally
I hope these tips help you when it comes to solo travel. Don't be afraid to get out there. But also — take precautions to keep yourself safe.