My family and I just returned from seeing Sonic the Hedgehog Movie so I wanted to share with you my thoughts about this iconic film. I used to share movie reviews with y'all but for some reason, I got out of it. So today, I am bringing it back.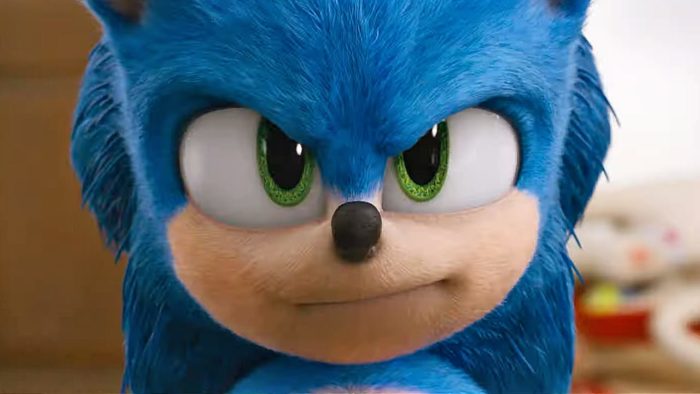 Sonic Has Been in My Life for Over 20 Years
Yes — Sonic is that old. In fact, Sonic hit the scene in 1991 — the same year I started dating Stephen.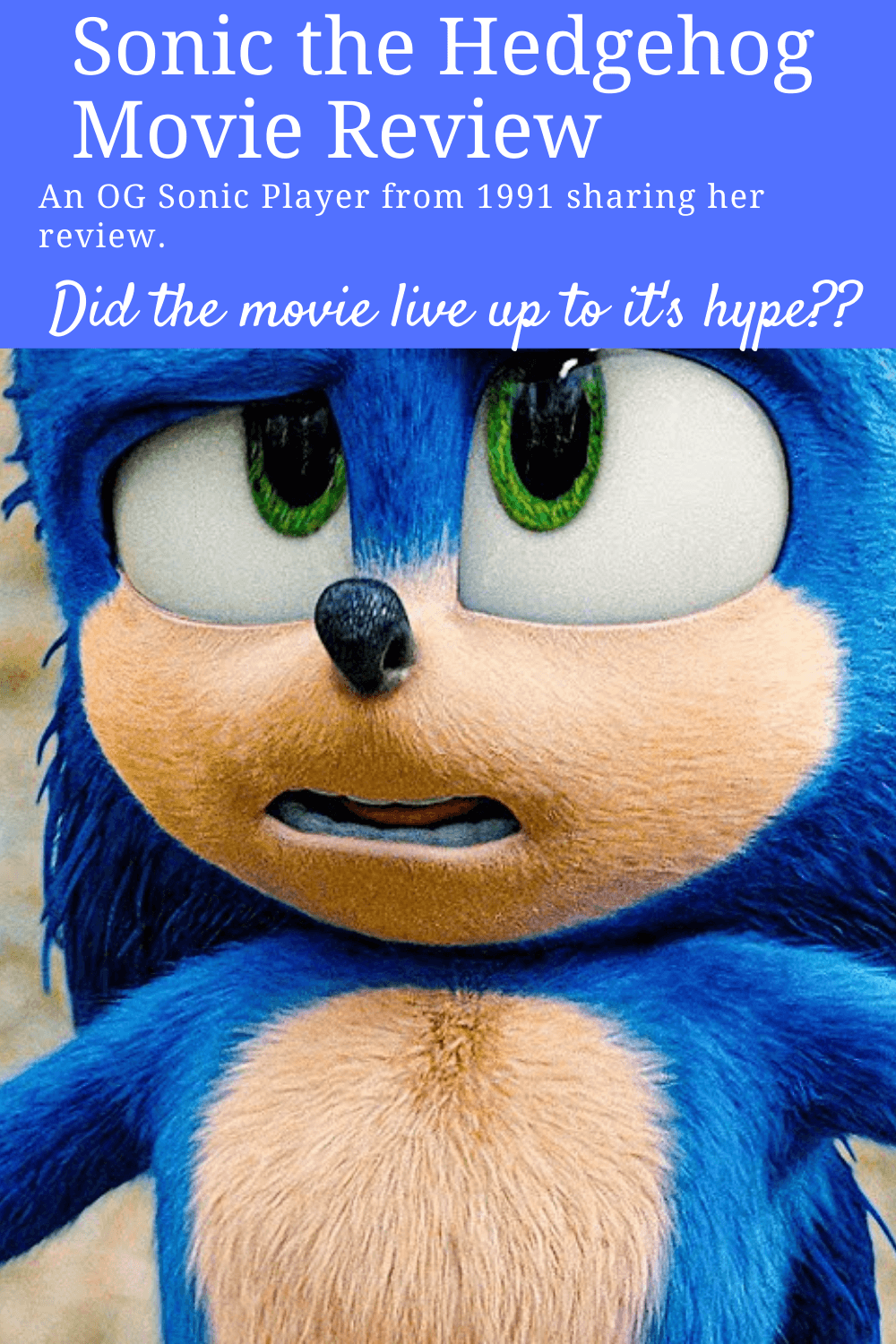 We used to pile up in front of his console tv on our date nights with his Sega Genesis plugged in. We would stay up all hours of the night working our butts off to beat Dr. Robotnik. I would tire out and Stephen would keep playing.
Every weekend went on like this until we finally beat all the levels and succeeded. We did this with every single game that came out.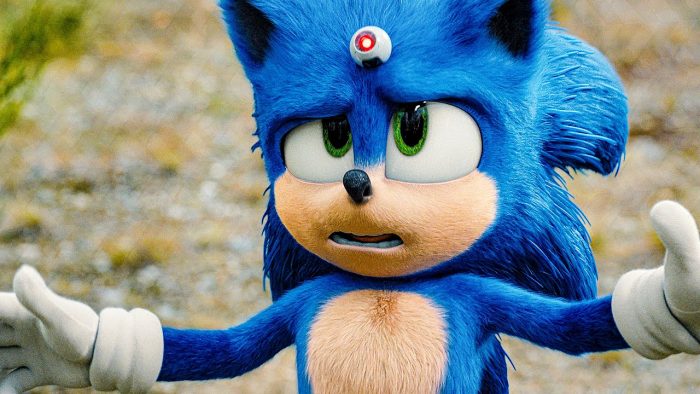 When my kids started getting up in age to where they liked video games, Sonic the Hedgehog was the first game we introduced them to. They followed in our footsteps with getting Sonic from level to level, collecting rings, Chaos emeralds, and beating the snot out of Dr. Robotnik as often as they could.
And of course, being the Sonic generation that they were, they collected all the toys, watched all the movies, and even watched every single cartoon ever made. Our family was made for Sonic.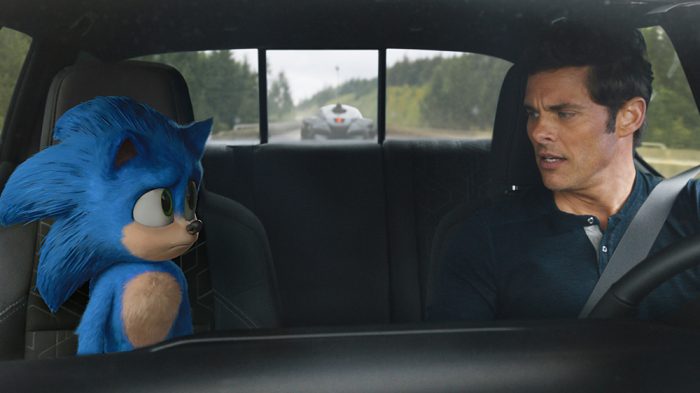 Seriously — it was some of our favorite times as a family. Until today. Today, it all came full circle as we sat in the theater watching the Sonic the Hedgehog movie.
My Thoughts on Sonic the Hedgehog
For starters, I think the writers did such an excellent job showcasing Sonic. He was perfect in every way. Their storyline really played well into the lives of the characters and there was never a dull moment on the screen.
One of my favorite scenes was the bar scene. Sonic truly lived up to his name and that is all I am gonna say!
I loved how we learned all about the backstory of Sonic and how he came to earth. They did a great job building up the story. I also loved the fact that they gave him a teenager type of voice. He sounds like I would expect Sonic to sound.
If you love Sonic and grew upon him, you will find all kinds of references to the game along the way that are embedded in the scenes. Be sure and look for them.
Jim Carrey as Dr. Robotnik though stole the show for me. He did such a fabulous job playing him. His enthusiasm always comes through on every character he plays. There were so many instances where I was laughing out loud (a little too loud probably for some of the people around me).
Are there any end credits to the movie?
If you are a moviegoer then you know that there are usually end credits to movies like these. There are two — one right after the movie before the credits start. The other credit happens midway through the credits, so stick around to find out what happens next!
So my final thoughts — Sonic is totally worth going to go see. If you are an OG Sonic lover like myself, you will find so much nostalgia in watching this film.
I want to go see it again and again because it was that good.