Southwest Airlines has always been my favorite airline. Here's a few reasons why.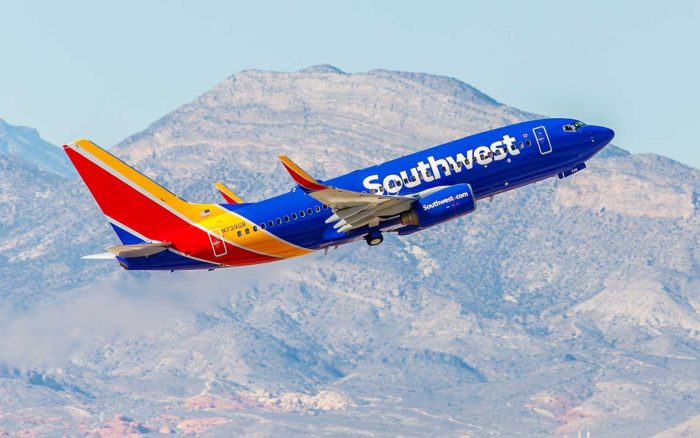 I travel a lot — and I have been on a lot of different airplanes flying to places like Austin, Texas or San Fransisco. In all of those flights, my all time favorite airline will forever and always be Southwest Airlines. This post is not sponsored. I just happen to love their service above every other. Here are 5 reasons why.
5 Reasons Why I Love Southwest Airlines More Than Other Airlines
#1 2 Checked Bags are Free
One of the very first things I love about Southwest is that I can check 2 bags for free– as long as they are 50 pounds or less. This is so awesome for me when I am flying to conferences where I have to take my huge suitcase with me for conference goodies.
I always put a little suitcase inside my big suitcase so when I am flying home, I can check both bags. On my last trip out to Orlando, one of my bags was a little over 50 pounds. The attendant helped me distribute the weight evenly among my bags so that I did not have to pay the extra fee.
#2 Switching Flights Doesn't Cost You
When I went to New York a couple of years ago, I made the mistake of flying United. We had to leave early due to the death of my friend's husband. When calling to switch my flight, I was shocked when I learned it was going to cost an extra $200 to do so.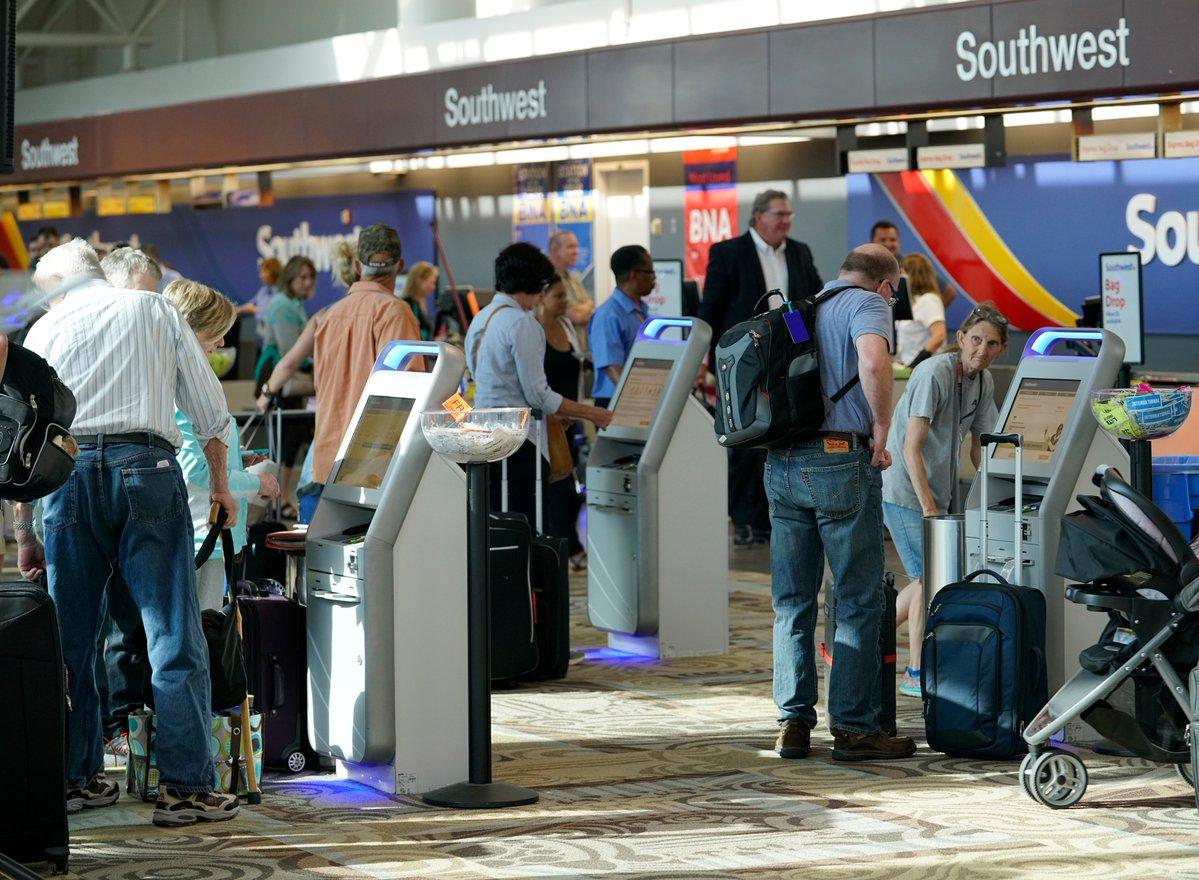 Recently when I was switching flights for my latest Southwest flights, I was overjoyed when I learned that they do not charge anything to change your flight! And the best part — if your new flight is less, they simply take the rest of your funds and store it as credit so that you can use it for any additional flights in the upcoming year.
#3 Upgrade for Less
Another of the things I love about Southwest is that I do have the option to upgrade the Business Class A — which boards first. It only costs $40. For me this is wonderful because sometimes I do not want to wait until the very last minute to board the plane. I want to get on first so I can pick a great seat.
They also have amazing sales all throughout the year — sometimes as low as $59 one way! They always save me a ton of money when I fly. That is why I will always choose them above every other airline.
#4 Free Wifi
Most planes offer free wifi, and Southwest is no different. Usually on my flights, I watch a couple of movies to pass the time away.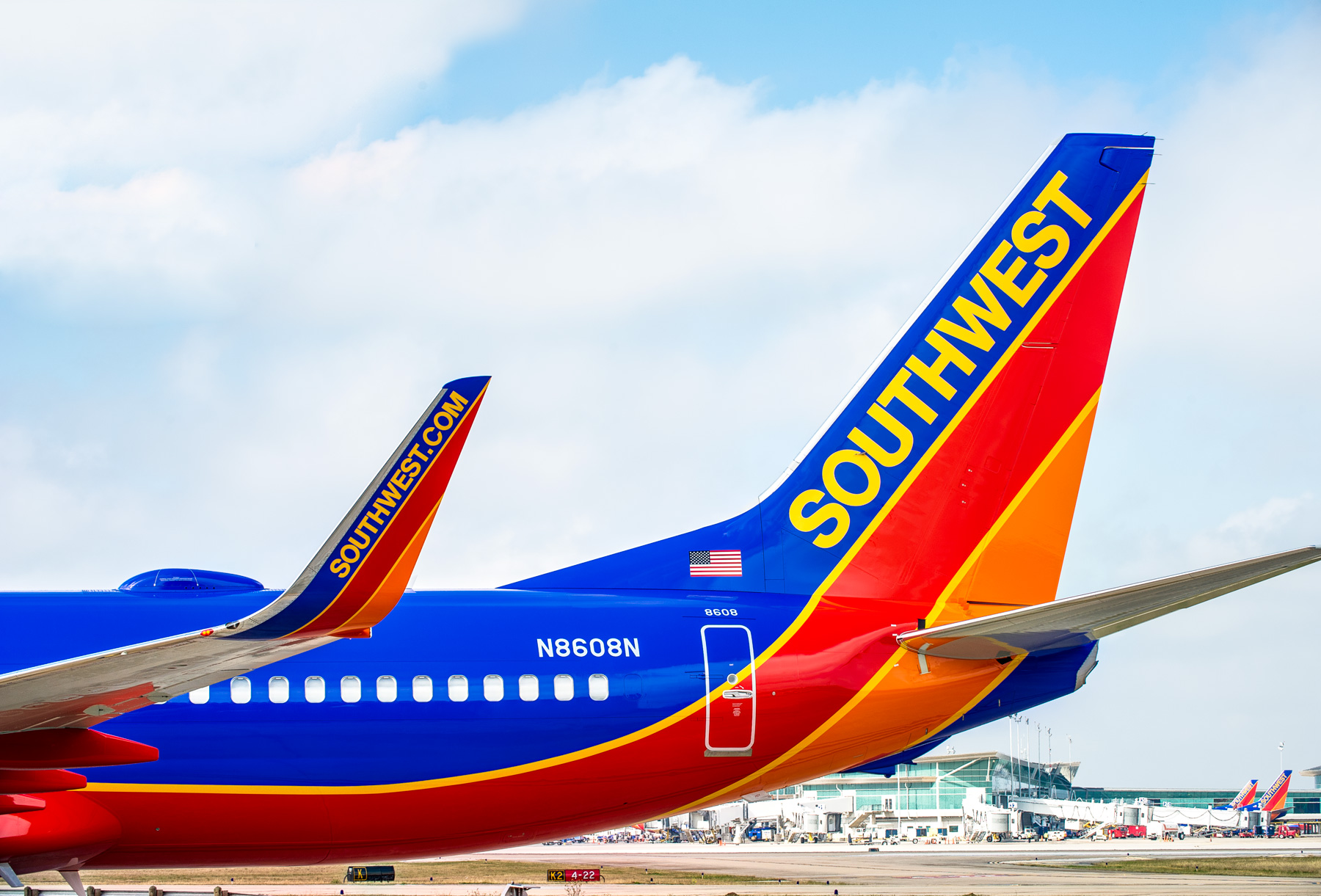 You can always opt in to get the paid wifi. This will open up the ability to do some work on the plane as well. I have some friends who do this when they have pretty long flights. I might try this option next time as well.
#5 Comfortable Seats for Waiting with Charging Ports
On my last flight out of Nashville, TN I noticed Southwest had upgraded all of their seating. They now offers charging ports for every section. I love having a place to recharge after posting all day long on social media.
Now that you know my 5 favorite reasons for flying Southwest — why don't you give them a try? They will become your favorite as well!