I have always been a beef or chicken girl, but I am learning more and more to embrace all things turkey. Eating healthier involves finding new ways to enjoy my favorite foods, especially grilled food, so that is how I stumbled upon this version of a Southwest Turkey Burger with Fresh Corn Salsa.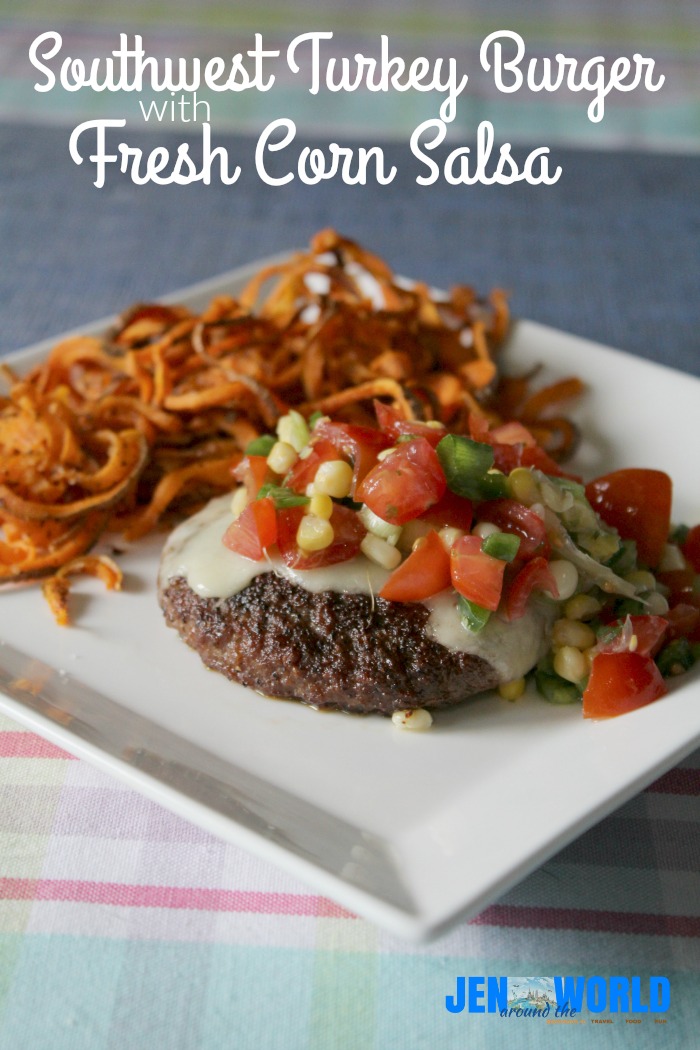 If you notice, there is no bun! This meal is super low carb (for all my friends who are eating that way) — and it is the most delicious meal I have eaten in a long time.
I will be honest with you though. I am not a big fan of turkey burgers because they can be dry if not cooked correctly. However, with Jennie-O, I never have that problem. The burgers turn out juicy and delicious every single time.
The patties are already seasoned, so all I had to add was a little salt and pepper before throwing these on the grill. Once they were done, I topped them with my favorite new salsa — a fresh corn salsa made with all wholesome ingredients.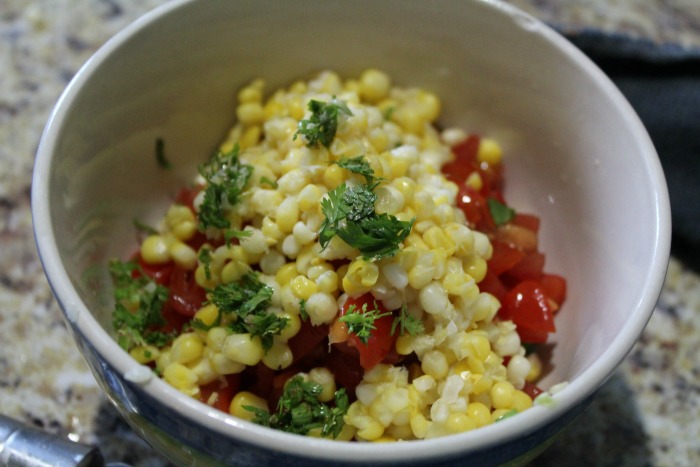 The salsa consists of —
fresh corn
cherry tomatoes
cilantro
green onions
jalapeno
lime juice
I used one ear of corn (cooked of course), 10 cherry tomatoes, 2 tablespoons of cilantro, 2 green onions — whites and greens, 1 de-seeded jalapeno diced, and the juice of one lime.
You can add salt and pepper if needed, but check it before you do that. The lime really adds a lot of that flavor.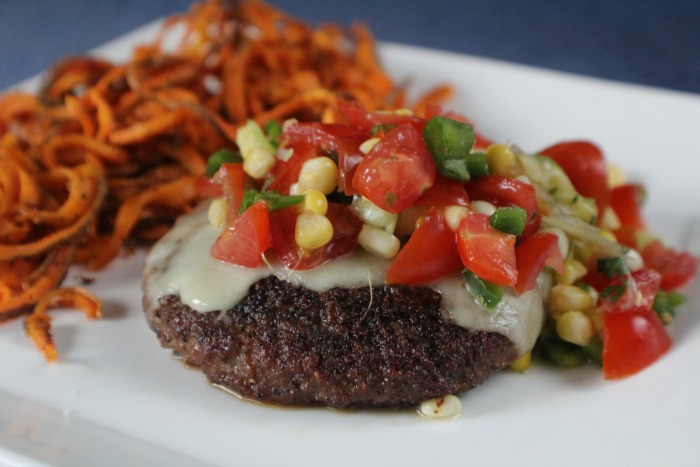 Then you just top your burgers with cheese, and a healthy dose of this delicious fresh corn salsa for the perfectly healthy grilled burger.
If you are thinking of making the switch to turkey, let Jennie-O help you get started. You can find some coupons here — one of them is for .75 off a pack of lean ground turkey!
Southwest Turkey Burger with Fresh Corn Salsa
Ingredients
1 package of Jennie-O Seasoned Turkey Burger Patties
4 slices of cheese -- your choice, I prefer aged white cheddar or sharp cheddar
For the fresh salsa
10 cherry tomatoes
1 ear of corn, cooked and then cut off the cob
1 jalapeno, seeded and diced
2 green onions, chopped (use whites and greens)
2 tablespoons of cilantro
juice of 1 or 2 limes, to taste
Salt and pepper, to taste
Instructions
Cook turkey burgers according to package directions.
Add cheese and allow to melt.
Mix together the salsa ingredients and then place the salsa on top of the turkey burger. Enjoy!
Do you eat turkey burgers? What is your favorite way to try them out?
I received a complimentary pack of Jennie-O Turkey products in exchange for this recipe. All opinions listed are 100% my own.